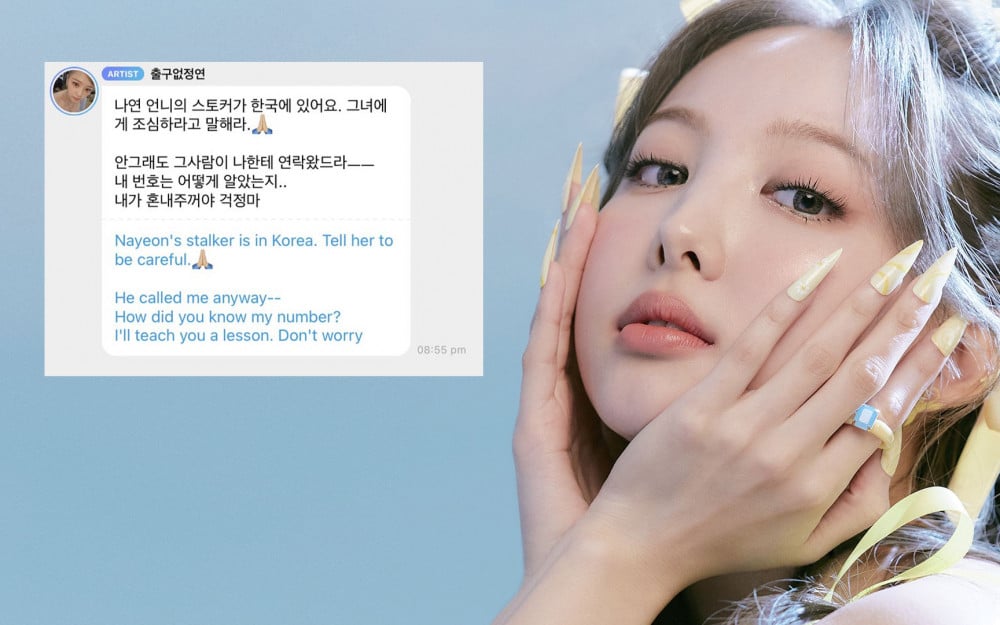 Concerns are increasing as it has been revealed that Nayeon's stalker is in South Korea and has somehow acquired one of TWICE members' phone numbers.
Earlier today, there have been voices of concern as TWICE fans discovered that Nayeon's stalker had entered Korea. According to reports, Nayeon's stalker arrived in Korea to give her birthday gifts.
The easy arrival of Nayeon's stalker into the country has fans and netizens concerned, and many are questioning why more measures to stop his entrance into Korea were implemented.
On the same day, Jeongyeon warned fans once again that Nayeon's stalker is in South Korea and revealed that he had contacted her. She expressed her worry as she did not know how he was able to obtain her phone number.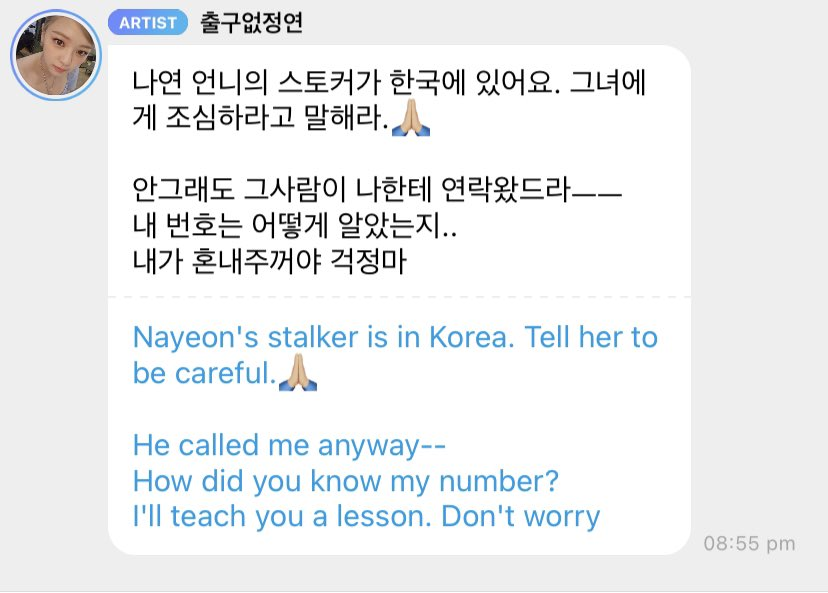 With Jeongyeon's message, more TWICE fans are worried that Nayeon remains safe. Also, these fans are becoming angrier as no measures were taken to prevent the stalker from entering the country.
Meanwhile, JYP Entertainment revealed back in 2020 that it had pressed criminal charges against TWICE Nayeon's stalker and even filed restraining orders against the foreign stalker. Previously, JYP Entertainment stated that the foreign stalker would be arrested at the airport if he entered Korea, but now many fans are wondering how he was able to pass security and come to South Korea.