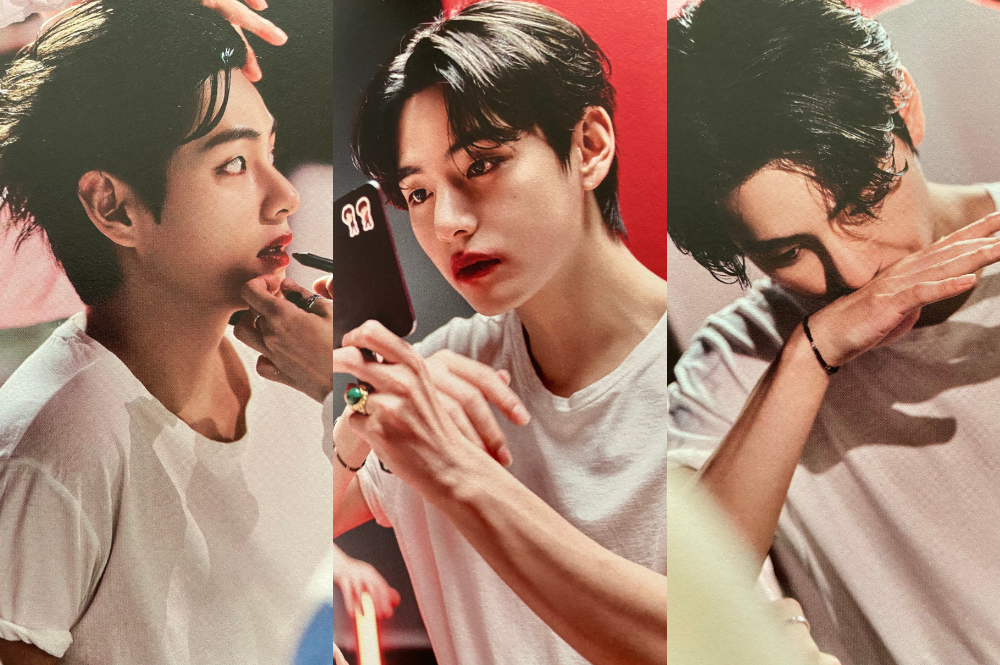 Fans have started to receive their BTS Proof Collector's Edition album, which is described by BigHit Music as a true collection of the group's activities. The album includes special content, including in-depth interviews and new photos of each member.
Kim Taehyung, aka V of BTS, proved in his latest photoshoot that he doesn't need elaborate costumes and props to grab attention. Just plain red lipstick.
Taehyung poses in several photos with bold red lipstick smudged across his lips. The scarlet color and his naturally gorgeous features stood out even more against the simple white shirt he wore.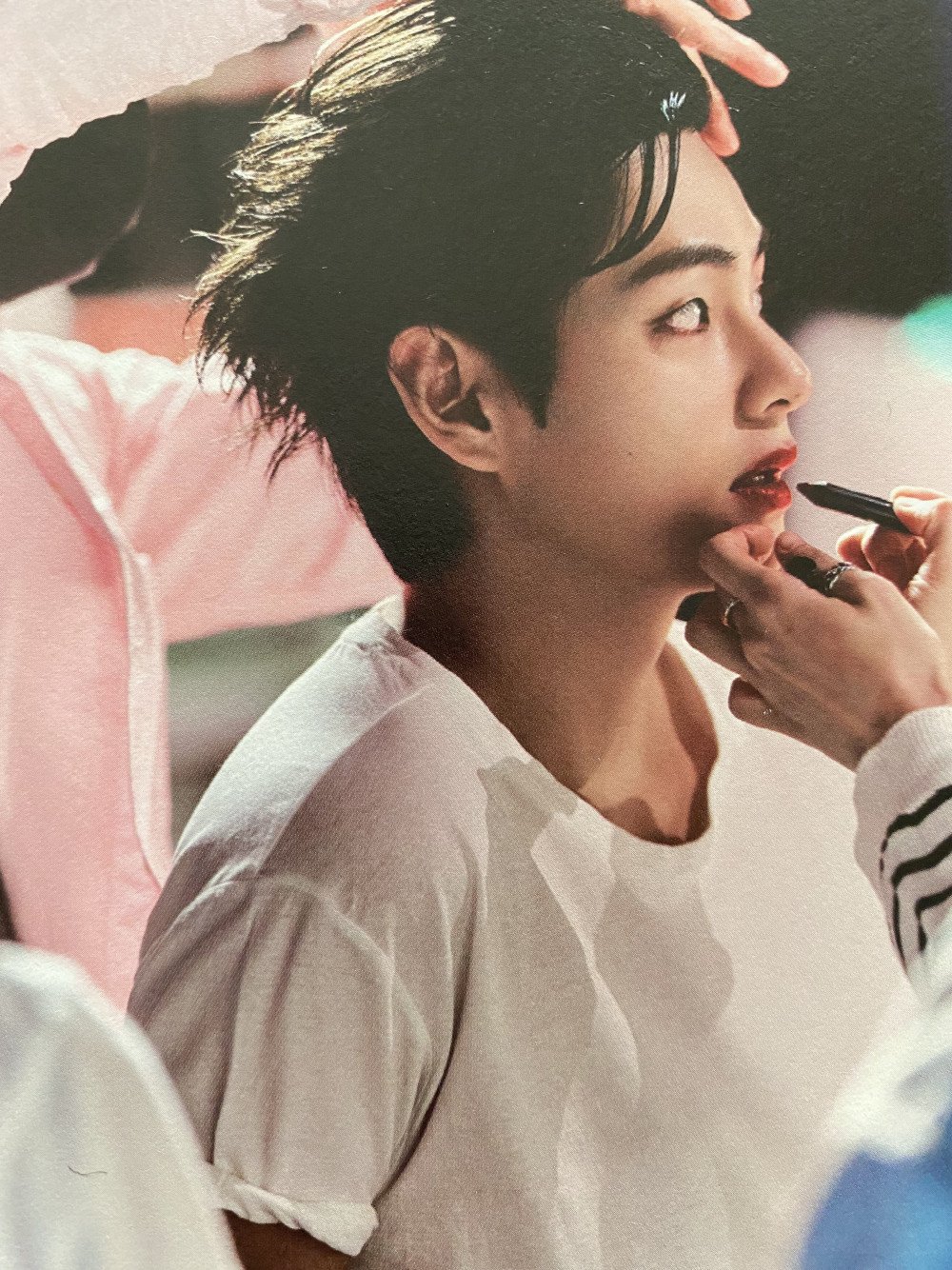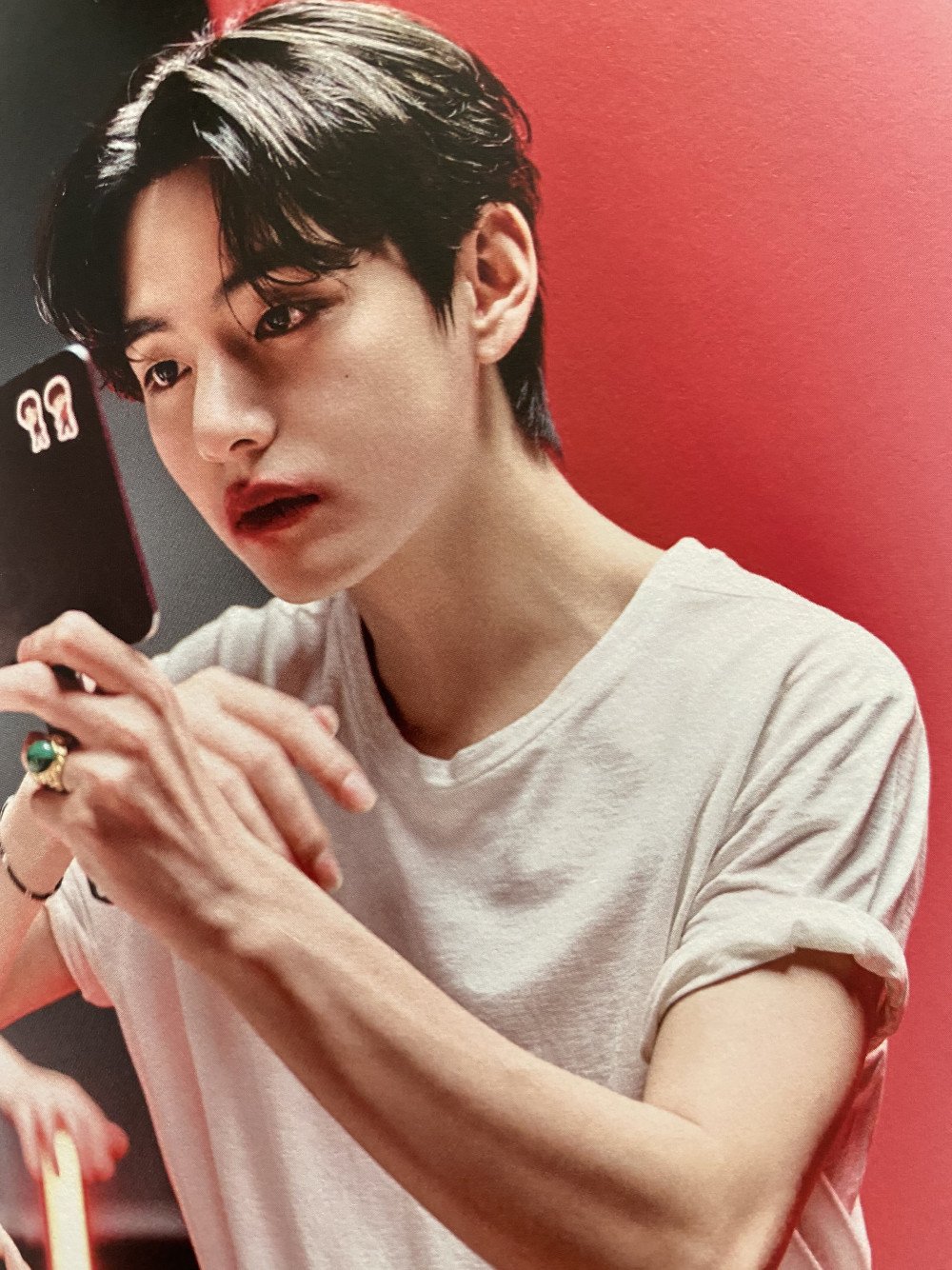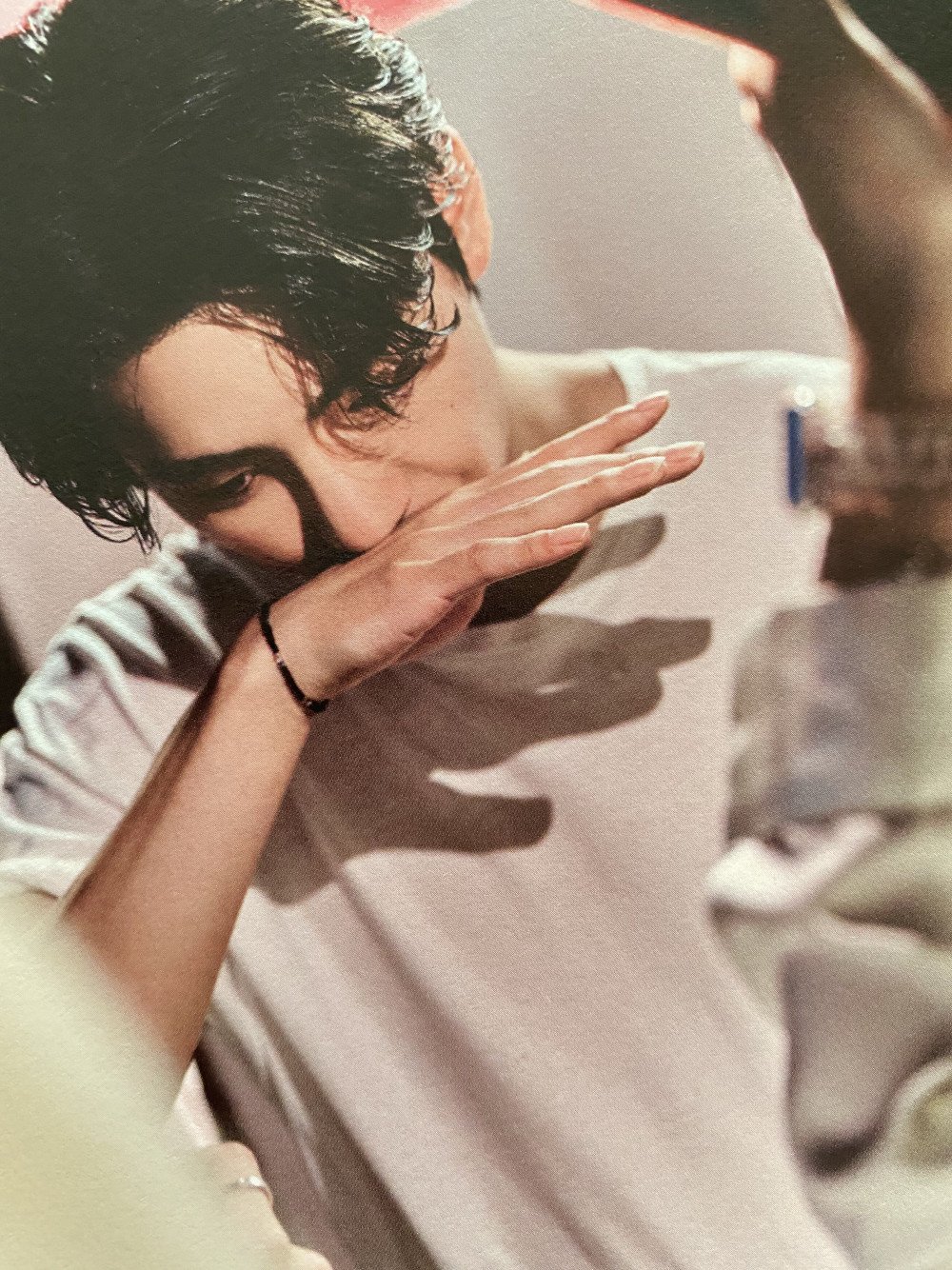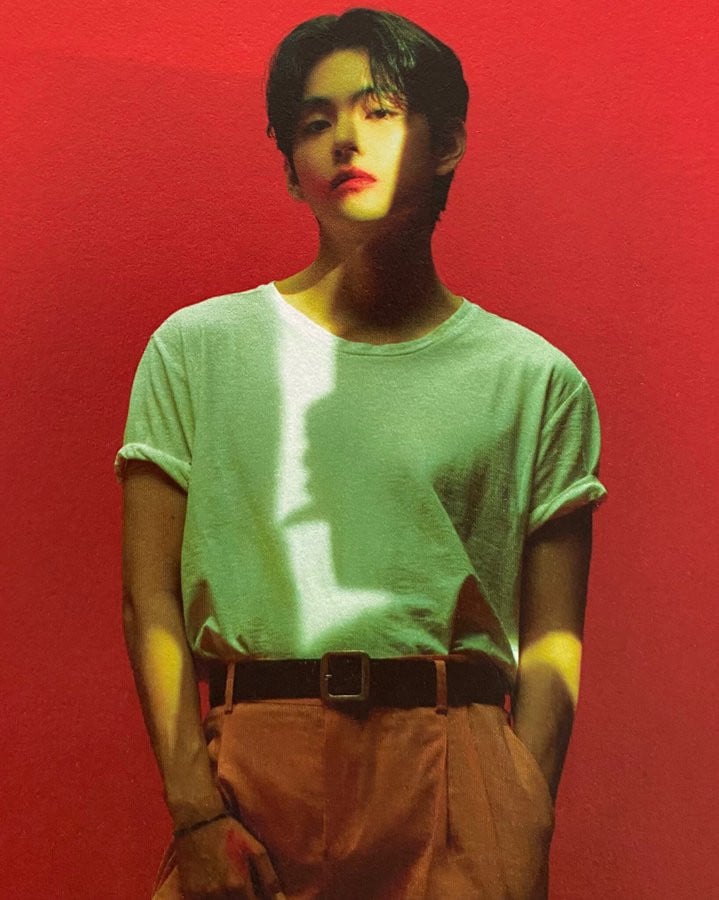 Taehyung and BTS are no stranger to joining social movements, and Taehyung's photos, which reminded fans of an Anti-Cyberbullying campaign, inspired discussions around safety in the digital space.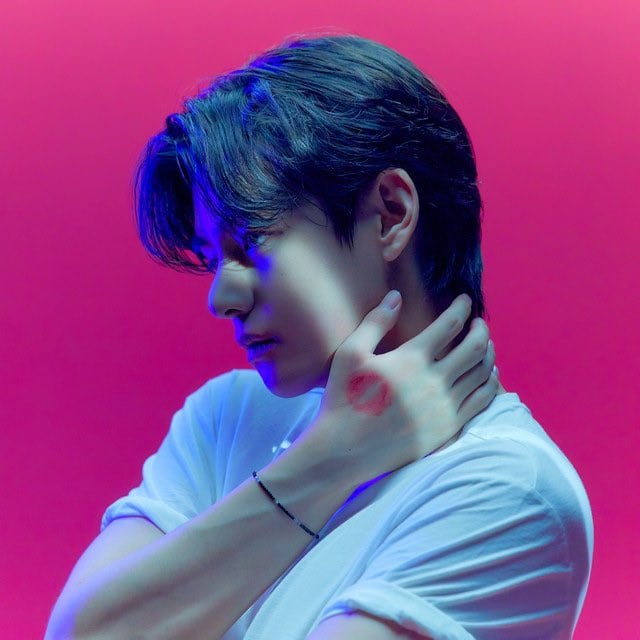 In the interview, Taehyung shared tidbits about himself, including roles he would want to play and his experiences in songwriting.


When asked about a character from movies and TV shows that he would like to resemble, Taehyung talked about "Thomas Shelby" from the English crime drama "Peaky Blinders."

"Thomas Shelby from Peaky Blinders.... Please watch the show. His aura is no joke... [..] someday I want to show myself like that no matter what and I will! I will show it to you after some time."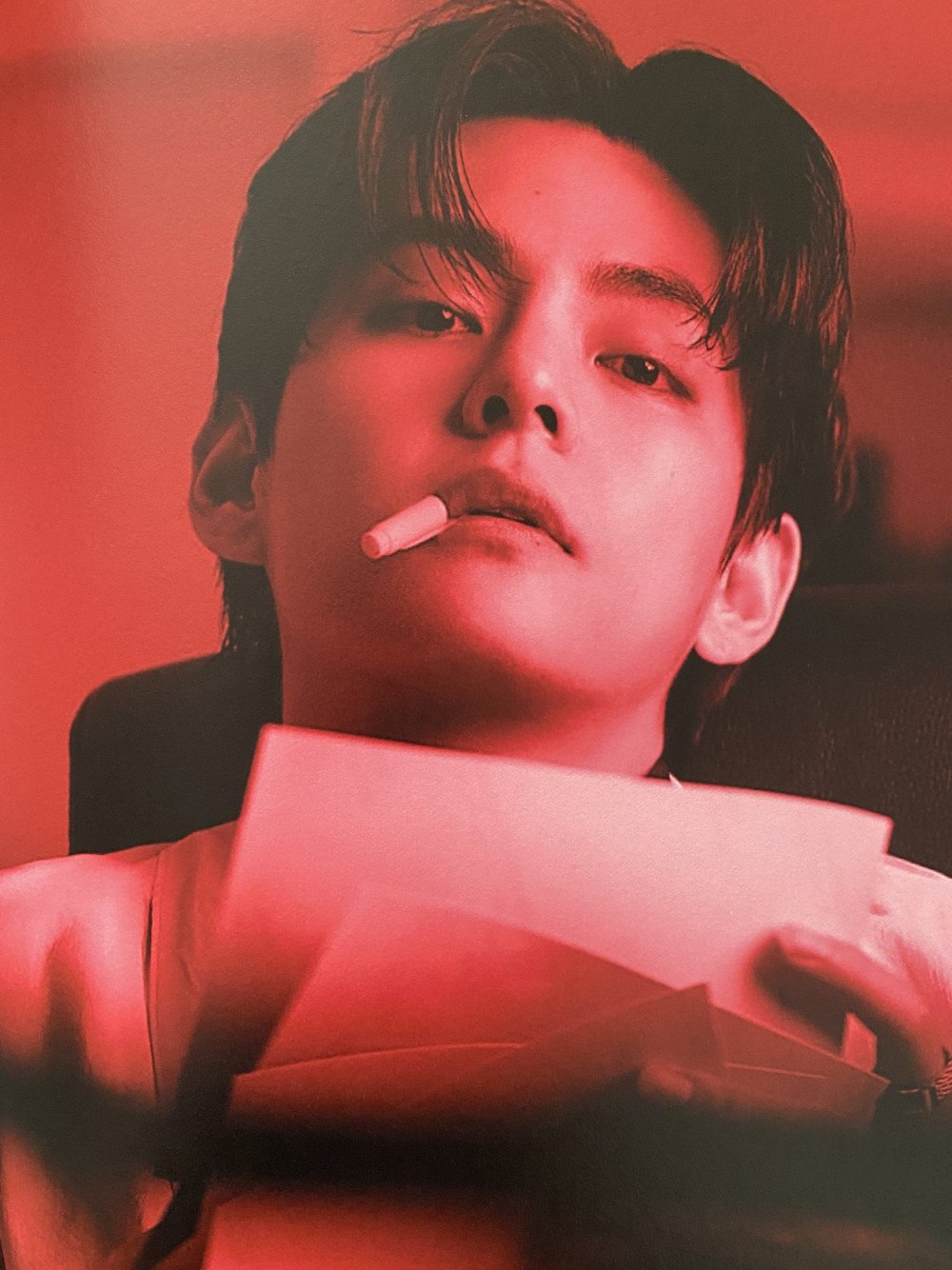 A person's 'firsts' is always memorable, and such is the case with Taehyung when it came to songwriting. He describes how his "moment of proof" was the first time a song he wrote got officially released.
"While staying with people who work on music, I started working on music naturally, and it was luckily adopted. So, my first work was able to go out into the world, and I was so excited like a little child. When I think about it now, I think that was my 'moment of proof.'"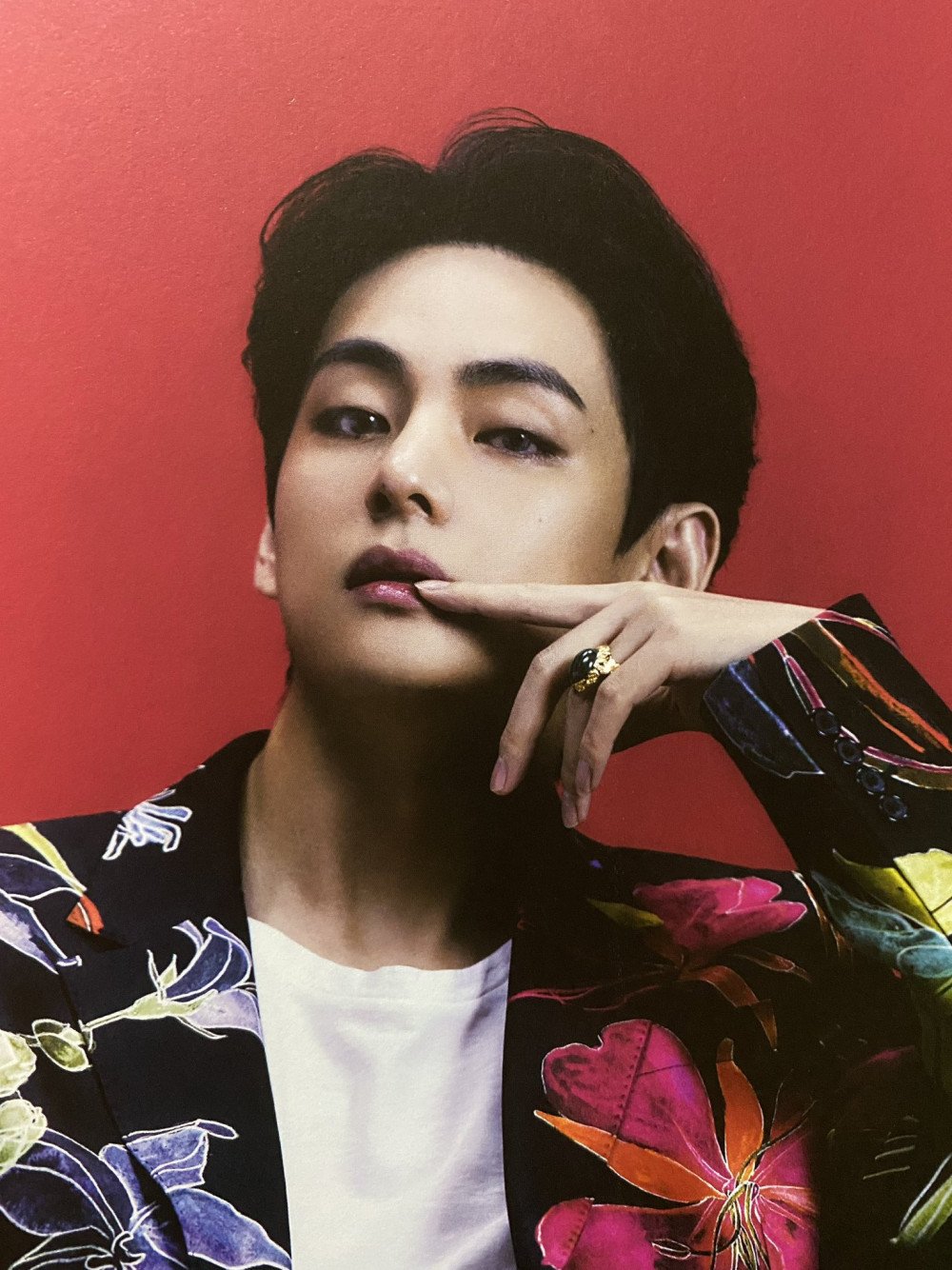 When asked to share something new he discovered of himself, Taehyung discussed his alcohol preferences and how moments of tipsiness have influenced his songwriting.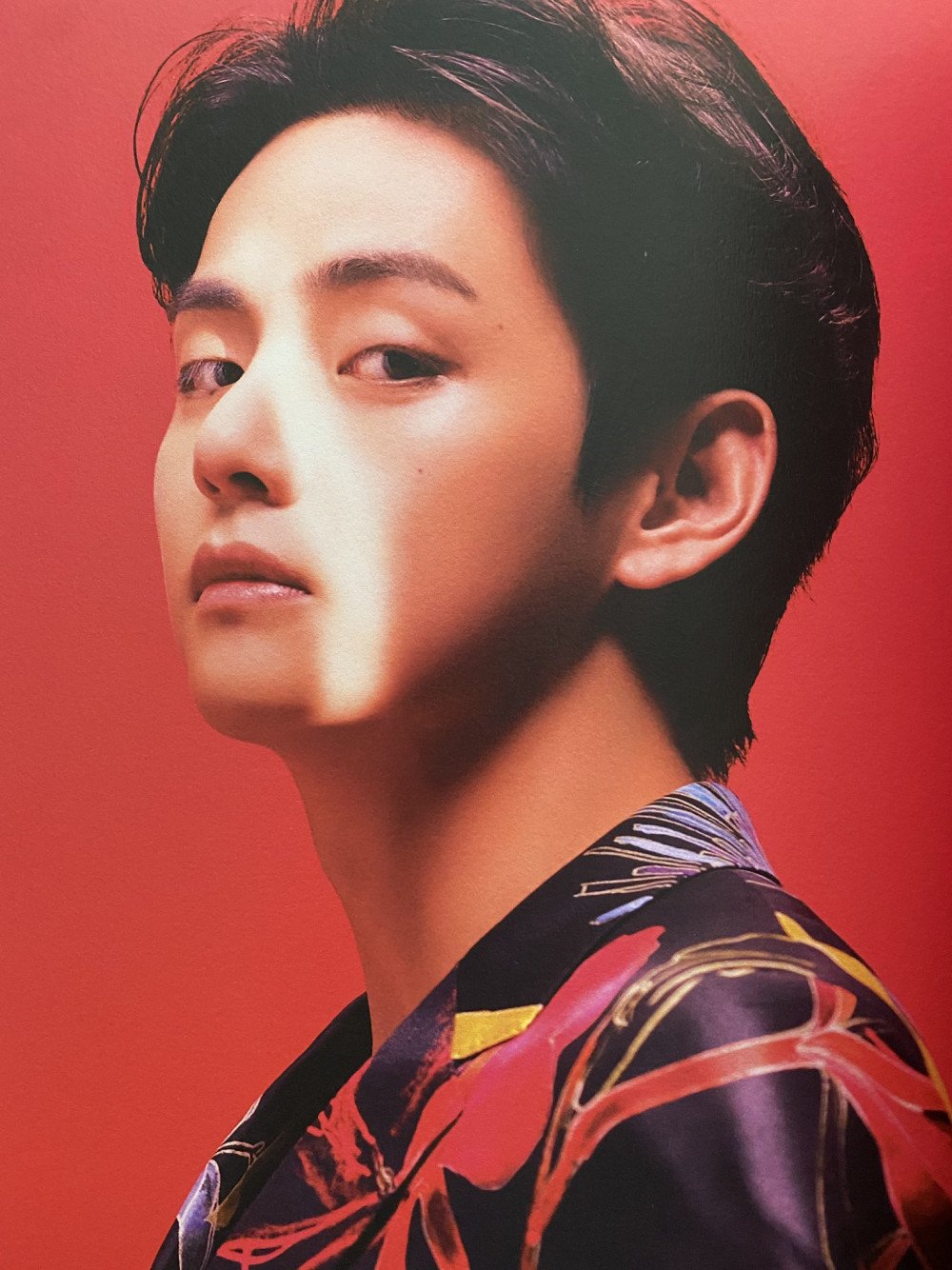 Ever the perfectionist, Taehyung continues to strive towards becoming a singer that his loved ones can be proud of.

"I will strive to become that singer V who will fulfill & repay all those expectations and a grandson, son and friend Kim Taehyung whom you will be proud of. I wish you all a very happy 2022 always & we shall remain by your side like a small brooch (always). Love you, Army."

Last but not least, Taehyung penned a heartfelt letter to fans wishing them joy and happiness in their lives. He expressed his sincere gratitude for their constant love and support.