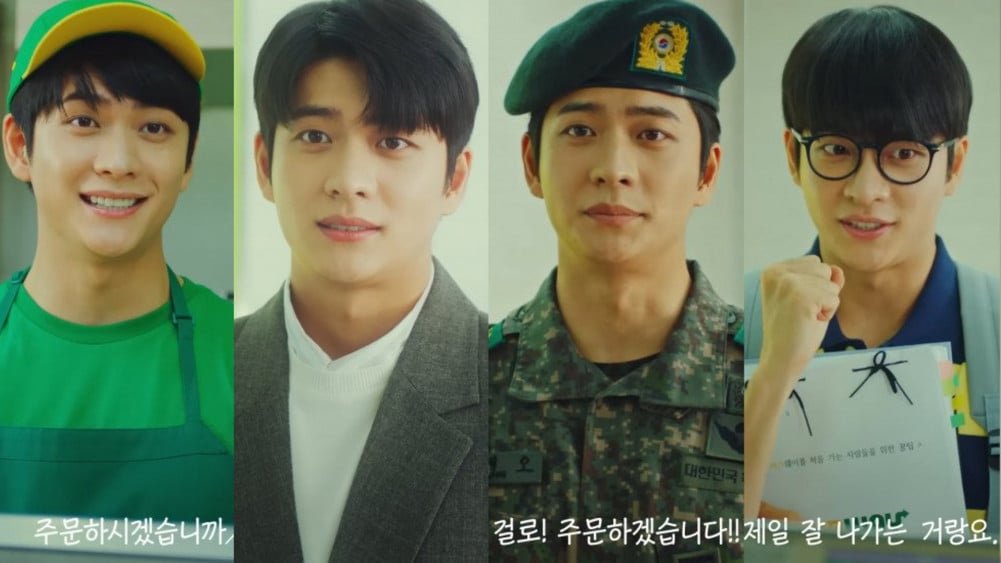 As Kang Tae Oh is preparing to enlist in the military on September 20, it's unfortunate that many fans will not be able to see him on the screen, especially as he's such a great actor and has received explosive popularity through his character Lee Jun Ho in 'Extraordinary Attorney Woo.' Here are five dramas to watch in the meantime that features our lovely actor Kang!
1. Doom At Your Service: Getting diagnosed with a life-threatening illness can and will change the outlook you have on life, and this is the case for Tak Dong Kyung as she becomes diagnosed with brain cancer. But upon this shocking news, Tak Dong Kyung is given another chance at life! But how does Lee Hyun Gyu, played by Kang Tae Oh, fit into all of this? Well, there's only one way to find out, watch "Doom At Your Service!"
2. Run On: Probably one of the most well-known characters that Kang Tae Oh played on-screen was in the drama "Run On" as he took on the role of the second male lead, an artist making his way through life, Lee Young Hwa ends up finding the love of his life in the most unexpected way!
3. The Tale of Nokdu: A story of revenge; after his own family members are attacked by a group of assassins, Jeon Nok Du goes to the utmost extremes to unravel the mystery of why his family was the sole target of an assassination. Actor Kang Tae Oh takes on the role of a grand prince in this historical K-drama!
4. My First First Love: Unexpectedly moving into their friend's home, Yoon Tae Oh suddenly finds himself with more roommates than he expected. Each with their own life story to tell, including Choi Hoon, see what Kang Tae Oh is up to within this drama!
5. You Are Too Much: Two lives become intertwined in this fateful drama, as pop diva Yoo Jina ends up meeting her impersonator, who calls herself "Yoo Gina," behind the glamorous lifestyle of a top pop diva comes a story of great tragedy and pain. Kang Tae Oh can be seen on-screen taking on the main role of Lee Kyung Soo.
Kang Tae Oh will be returning from his military service in March 2024. While many fans will miss Kang Tae Oh, that doesn't mean that we can't stop seeing him on the screen, for there are many more dramas that the fellow actor can be spotted in! Let us know what some of your recommendations for Kang Tae Oh dramas are.