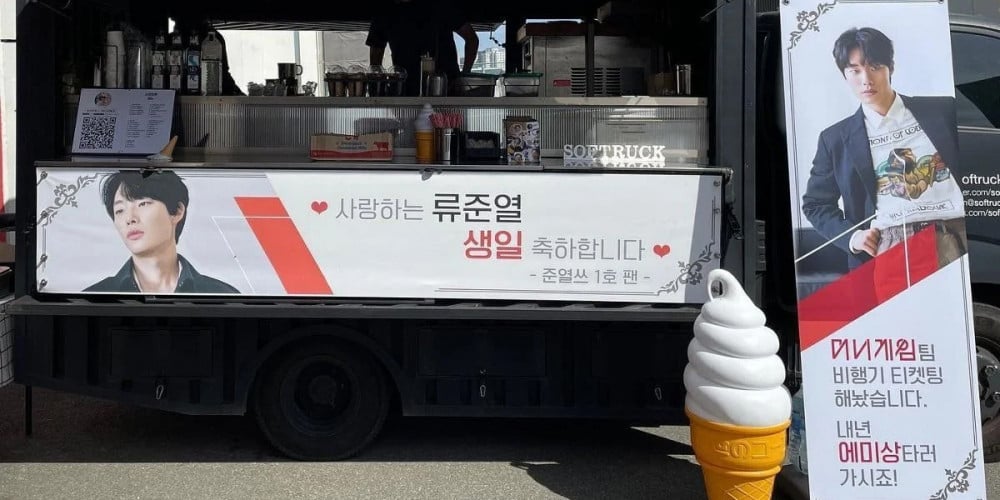 It's been revealed that singer/actress Hyeri visited boyfriend Ryu Joon Yeol at his drama filming set to celebrate his birthday!
On September 24, a coffee cart dedicated to the cast and crew of the new Netflix series 'Money Game' appeared on set. The cart was a gift from Hyeri, Ryu Joon Yeol's girlfriend of 5 years!
Notably, the message on the coffee cart read, "My love Ryu Joon Yeol, happy birthday. From your #1 fan."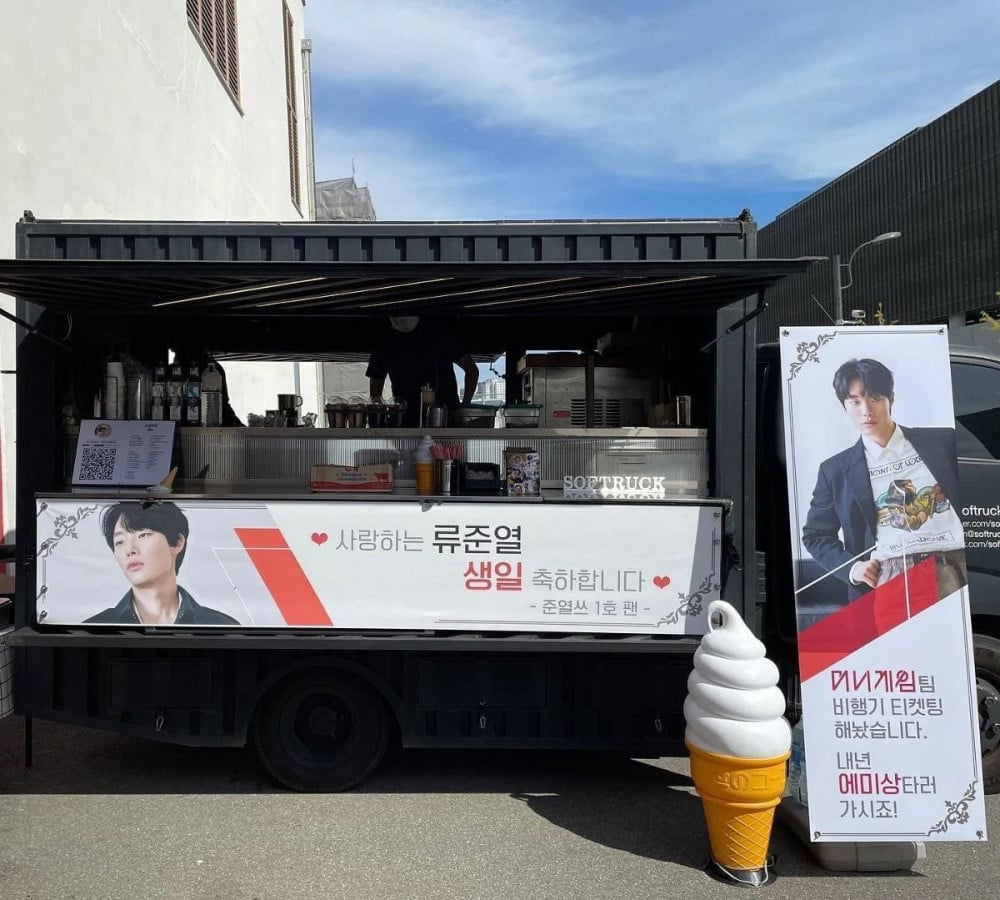 Furthermore, Hyeri personally visited the filming set and spent time taking photos with the crew members, showing off her lovely and friendly charms. One crew member shared the photo below with the caption, "The photo that Hyeri's boyfriend took for us."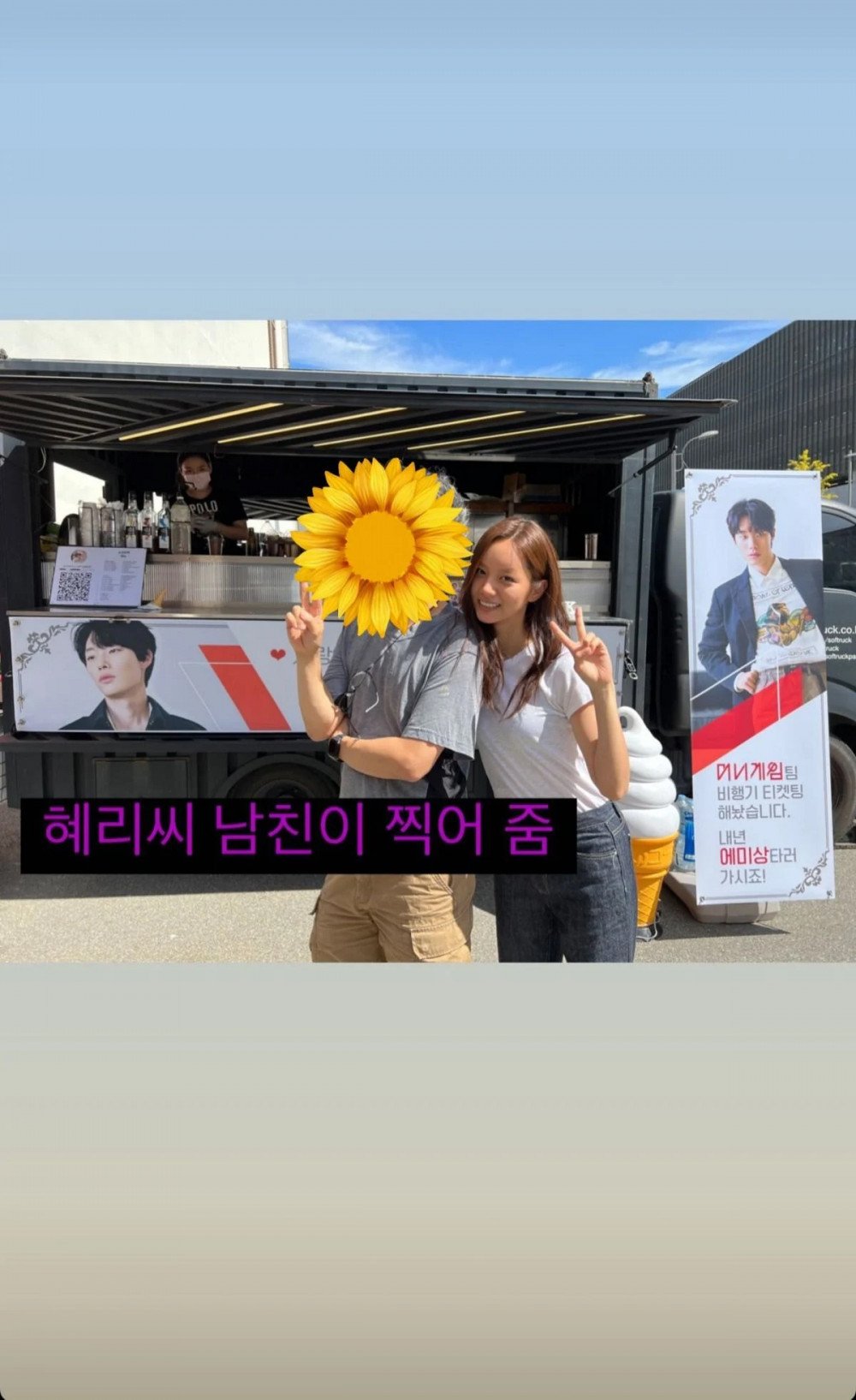 Many netizens commented, "They are the cutest couple ever", "So good to see these two still going strong", "Wow she wrote 'My love Ryu Joon Yeol' kekekeke. It's kinda cringey but cute", "These two have been dating for forever!", "It's so good to finally see these two being a little more open. They used to be so careful about their privacy, for understandable reasons", "Happy birthday Ryu Joon Yeol!", "This is why 'Reply 1988' is my favorite drama", "Wow what a sweet couple~", "This makes me happy!".