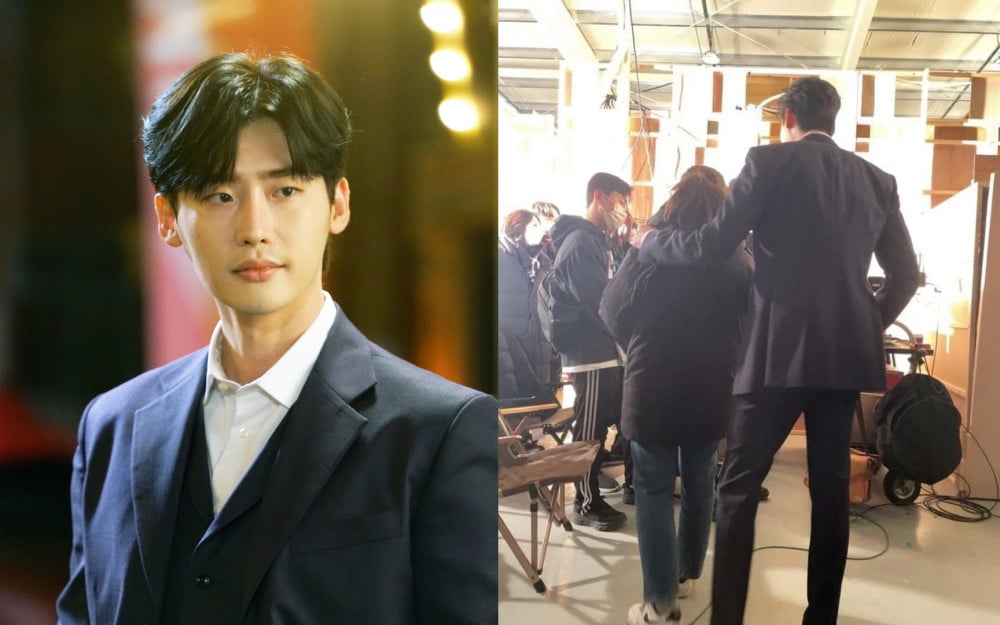 Lee Jong Suk has been receiving much love for his exceptional acting skills on top of his impeccable visuals. Lee Jong Suk has taken the leading role in various dramas and has made fans swoon over his charms.

The actor once again made the hearts of his fans flutter as a candid photo of him surfaced on the web. In the photo, Lee Jong Suk is seen facing his back to the camera at a filming site with staff members. There, he is seen putting his hand over the shoulder of one staff member as he towered over her with his broad shoulders.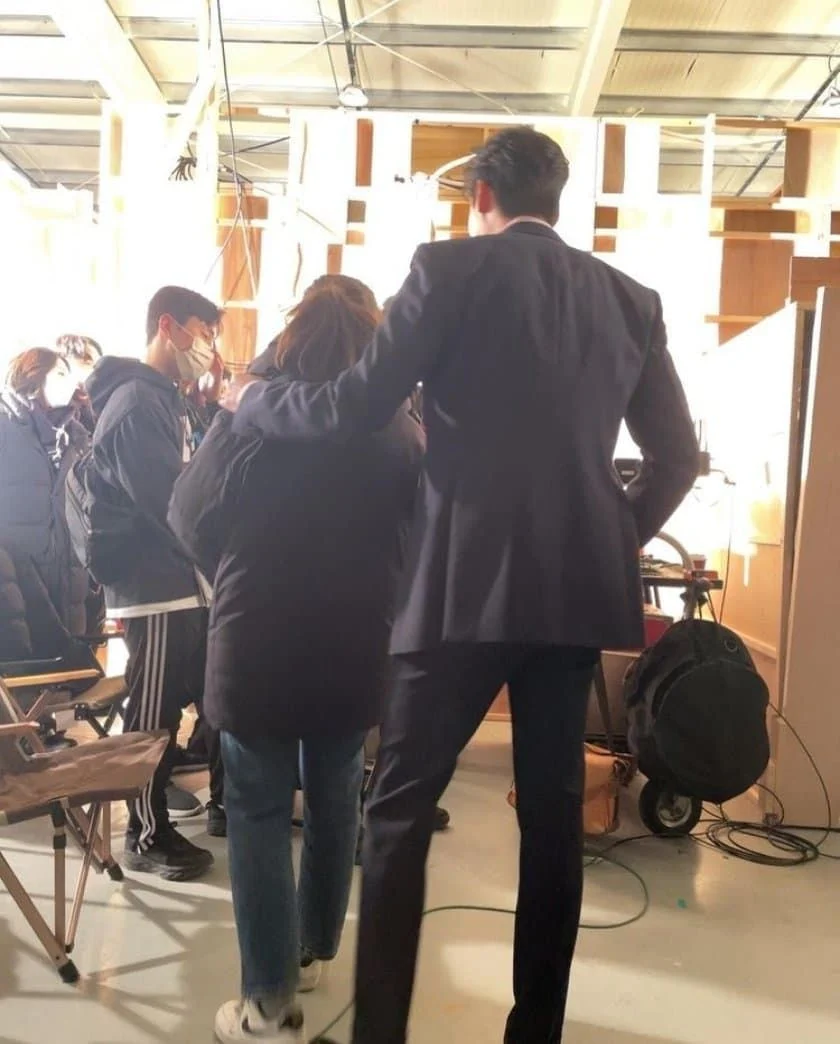 Many fans were head over heels for the actor as they praised his physique is like a lead male character in a comic book or webtoon.
Netizens commented, "Wow, my heart is fluttering," "He walked out of a comic book," "He is like the main male character from a romantic comedy in real life," "He walked out of a webtoon for sure," "I always thought his physique was crazy, every time I saw him in the drama," "He's so handsome," "Why is he so tall?" "He is human, right? Lol," "I'm speechless," and "I'm swooning over him so hard."