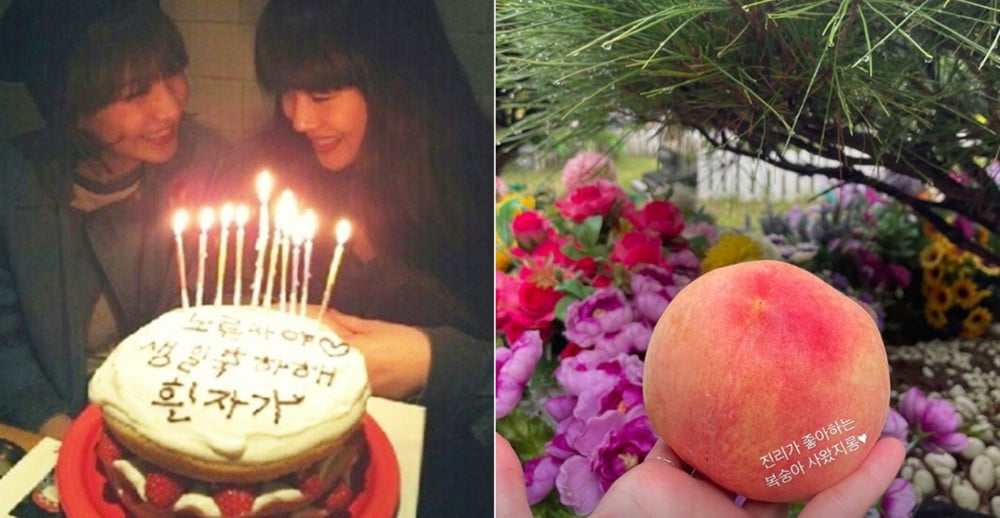 Former KARA member Jiyoung was seen visiting Sulli's grave and bringing her a peach, which was the late idol's favorite fruit.
On September 2, Jiyoung posted two photos and a short video on her Instagram. In the photos shared through her Instagram story, Jiyoung is seen holding a peach with the caption, "I brought that Jin Ri likes," expressing her affection toward Sulli.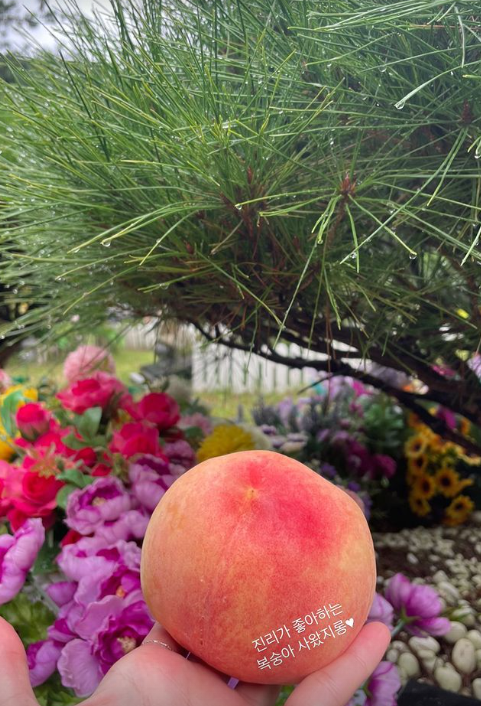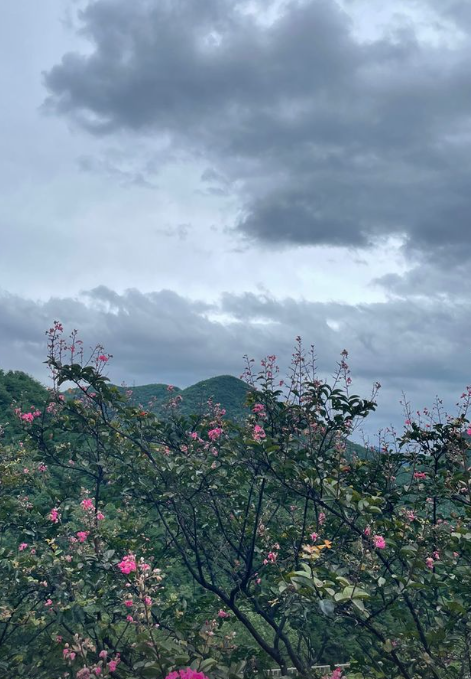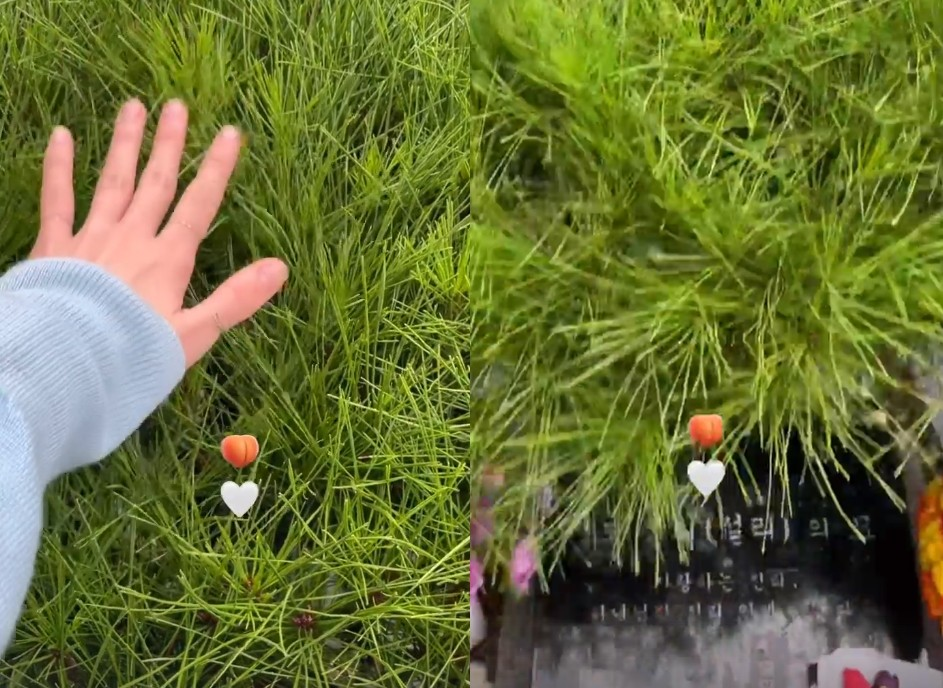 In the short video, Jiyoung touched Sulli's grave and posted the video with an emoticon of a peach and a heart.
Jiyoung was known to be one of Sulli's best friends, both being born in 1994. The two were very close, calling each other by the nickname 'egg whites' and 'egg yolk.' Jiyoung even revealed in various programs that Sulli was her first celebrity friend. Jiyoung explained, "For two years after debuting, I didn't have any celebrity friends but then we shared a waiting room with f(x) one time and Sulli came up to me first and said 'Hello. I was born in 1994 too. Let's be friends."
Sulli also shared, "Jiyoung would always be by my side in times of happiness and difficulty."