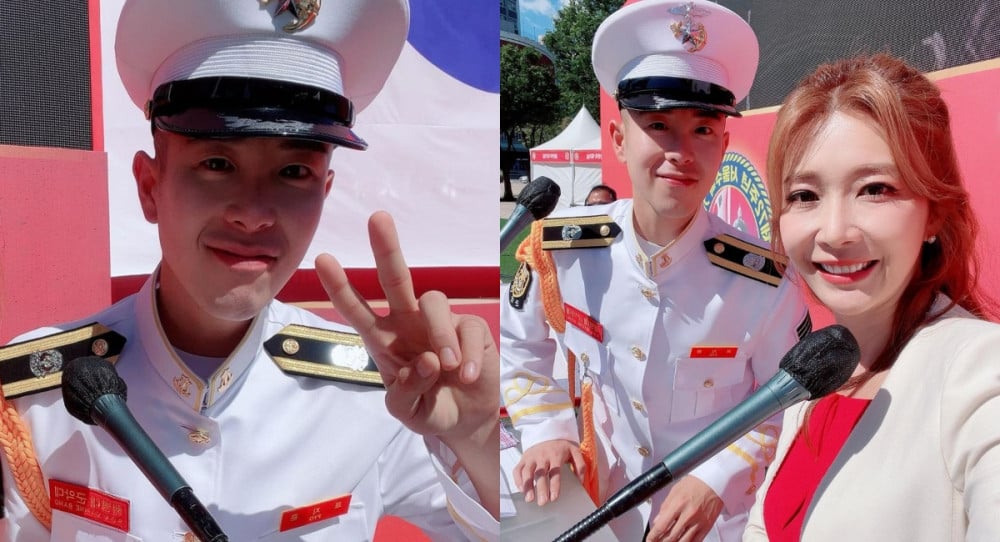 Broadcaster Lee Jung Min recently shared new photos of enlisted idol P.O to her personal Instagram.

On September 24 KST, she posted three photos of her and P.O at a military event, writing, "At the ceremony to commemorate the 72nd anniversary of the restoration of Seoul, I hosted a ceremony with Private Pyo Ji Hoon, P.O, who is enlisted in the Marines."

In the published photos, Lee Jung Min and P.O smile for the camera, with P.O catching her Instagram followers' eyes with his white uniform and dignified appearance.

"Courteous, smart, cool, explosive and tough. I hope my son grows to be this big," she continued in the caption. "The sunlight was so intense that my face got tan [...], but I was happy to be with this wonderful young man at a meaningful event."

Meanwhile, P.O has been in the military since last March.

Check out Lee Jung Min's post below!