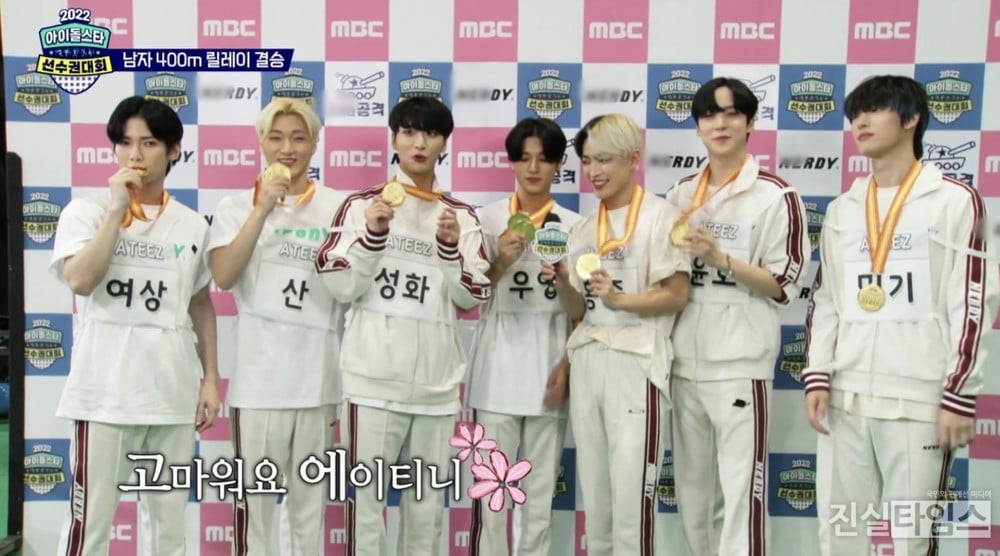 The popular boy group ATEEZ boasted of world-class physical strength and stamina taking home gold medals from this year's 'Idol Star Athletics Championships.'

ATEEZ appeared on MBC's 2022 Chuseok Special 'Idol Star Athletics Championship', which was broadcast during the Chuseok holiday, and won two gold medals, leading the entire team to victory.

ATEEZ's Seong Hwa and Wooyoung, who participated in the 60m sprint, both advanced to the finals with first place in the group preliminary tournament. Wooyoung said, "I think I was able to win the gold medal thanks to the support of our members and ATINYs (ATEEZ fandom). I ran like crazy, but luckily I was able to bring good results."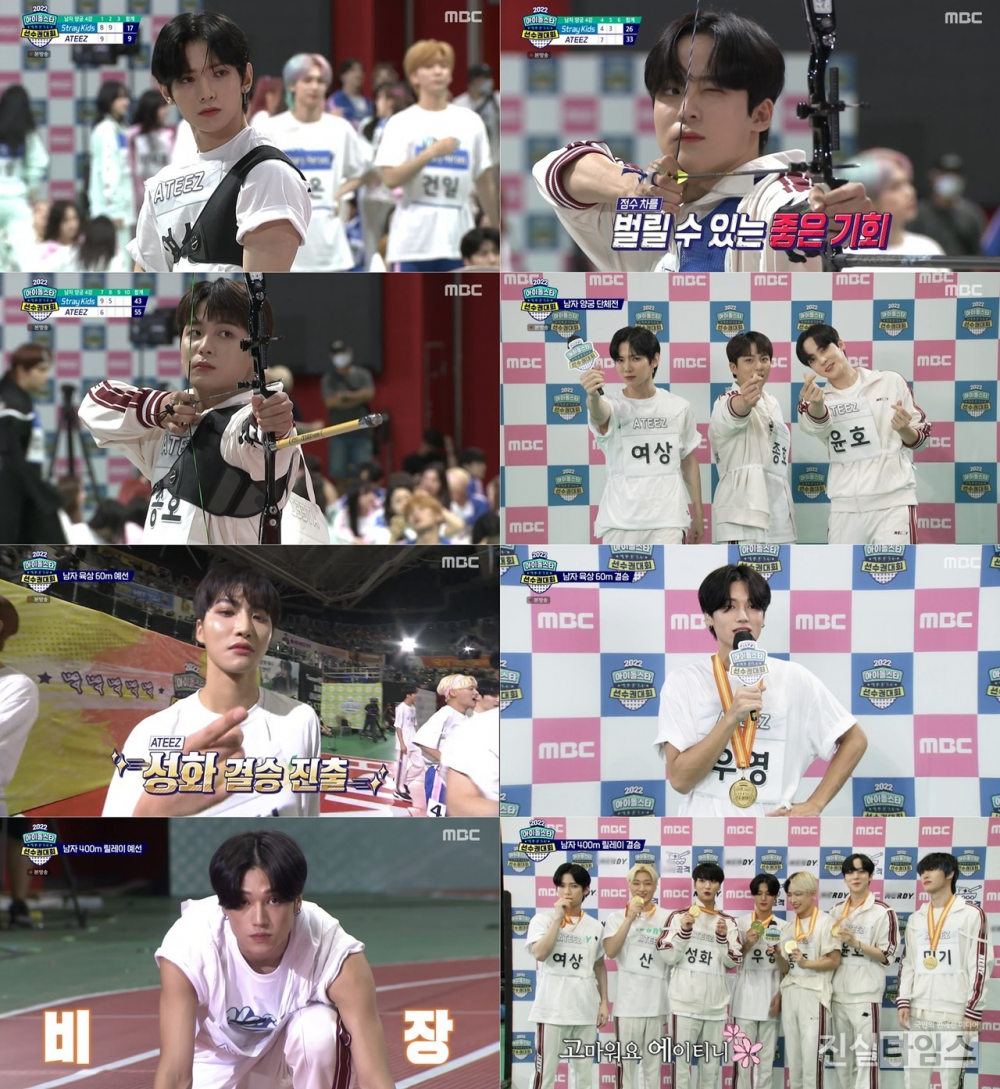 Hong Joong, Seong Hwa, Wooyoung, and Jong Ho participated in the 400m relay, which is the highlight of this tournament. In particular, the four members boasted of perfect teamwork and won the gold medal once again with a record of 57.29 seconds, which was 2 seconds faster than the preliminary round with exceptional speed and clean passing of the baton. In response, MC Jeon Hyun Moo also praised the group by saying, "This year's ISAC belongs to ATEEZ."

In addition, Yun Ho, Yeo Sang, and Jong Ho also captivated fans and viewers with their exceptional performances in archery. Although this was their first time in archery, the team came in second place impressing many fans and viewers. The three members shared, "We believe we did our best since we came in second place. We have no regrets because we did our best."

Meanwhile, ATEEZ is planning to start preparing for the world tour 'THE FELLOWSHIP: BREAK THE WALL' in the second half of 2022.