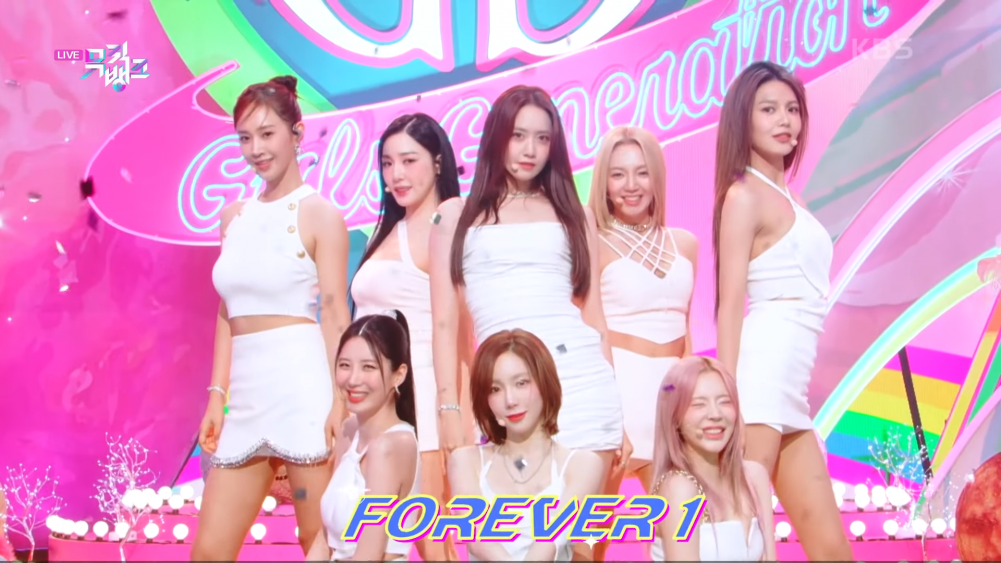 In the K-pop industry, there are fascinating traditions that are kept by idols and music show programs. One of the traditions set in the idol industry is the "Ending Fairy."
The "Ending Fairy" is the member that gets captured by the camera at the end of their performance on music shows. These idols get to pose and make direct eye contact with the camera at the end and get time to be captured by the camera alone.
Recently, Girls' Generation made their comeback in celebration of their 15th anniversary and made their return as queens on various music programs. The legendary girl group's performance on the music shows was a little different as they didn't have an "Ending Fairy" but instead showed all of the members as a group.
According to member Yuri, it was actually the members who requested the whole group become the "ending fairy" and asked the cameraman to capture the whole group at the end. Yuri shared, "Did you guys enjoy it? How was the ending fairy group shot? We suggested that we want the whole group to be captured instead of one 'Ending fairy.' Girls' Generation is the best! SONEs!"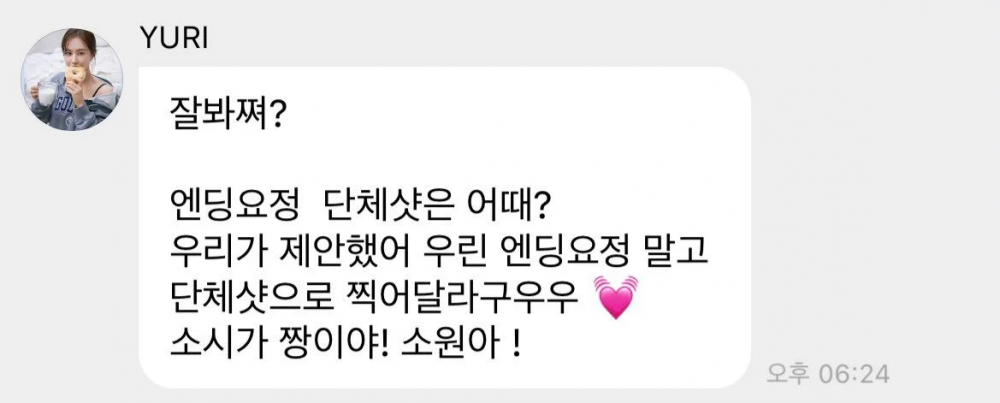 Fans and netizens really appreciated the ending and commented, "Girls' Generation is the best," "They all look gorgeous," "That's how endings should be done," "My heart," "This is the best ending ever," and "I loved the group shot at the end."