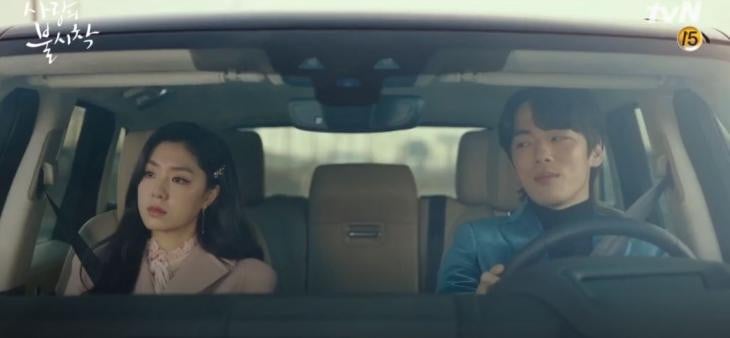 When you watch dramas, what do you look forward to the most? The exciting storyline? Or the love line? Some can say that they look forward to both; however, today, we will be focusing on some of the love lines we've seen in dramas.

Dramas often have two love lines -- one with the main characters, and there is usually a b-side love line as well. On some occasions, we've seen situations where the b-side couple actually receives more love than the main love line. Today, we'll be taking a deeper look at the dramas where the b-side couples nearly stole the spotlight from the main couple. Make sure to let us know if you also liked the b-side couple more in these dramas -- let's check them out!
Goblin - Goblin x Sunny
Everyone loved Lee Dong Wook and Yoo In Na's chemistry in Goblin, as it took them three lifetimes to finally achieve the love they wanted to!
Fight, My Way - Jooman x Seolhee
By showing no embellishment, Ahn Jae Hong and Song Ha Yoon showed their true sides, garnering love from viewers and fans!

Beauty Inside - Eunho x Sara
These two lovebirds both played hard to get -- Lee Da Hee and Ahn Jae Hyun's love line was definitely something to look forward to every single episode.

Reply 1988 - Sunwoo x Bora
No one expected these two to end up together, but their tiki-taka and chemistry showed a true youth love back in the simpler days...

Dr. Romantic 2 - Euntak x Areum
Kim Min Jae and So Joo Yeon showed their true chemistry with their lovey-dovey romance in a hospital!
Because This is My First Live - Won Seok x Horang
Kim Min Seok and Kim Ga Eun showed their seven-year-old relationship clashing into a difficult stage in their relationship - marriage, garnering sympathy and love from all viewers.



Descendants of the Sun - Seo Dae Young x Yoon Myung Joo
Everyone can agree that the fanbase was divided in this drama with the SongSong line and this couple -- without a doubt, this couple also showcased true love in military life.

When the Camelia Blooms - Gyutae x Jayoung
Everyone loved watching these two always fight but always somehow find their way back into their love, showing a typical Korean middle-aged relationship.

Crash Landing on You - Seo Dan x Gu Seung Joon
The story of this North Korean princess and South Korean showed a love story that was even more thrilling than Seri and Junghyuk's!
What are your thoughts on this list? Do you agree that these couples also received their fair share of love in the drama? What is your favorite b-side couple? Is there a couple that we missed out on? Make sure to let us know in the comments below!