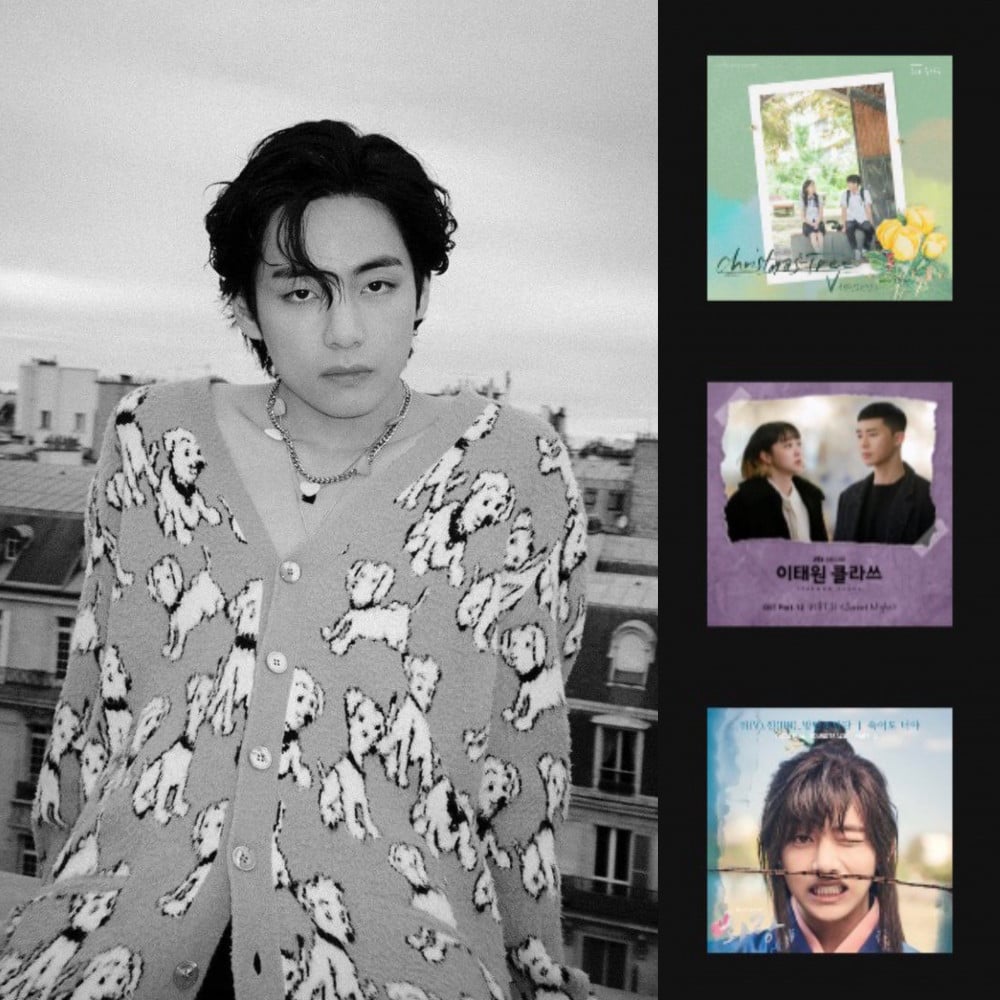 Kim Taehyung, better known as V of BTS, has proven his capabilities as a chart-topping artist with every song he has released over the years. Most significantly, his reign on the OST genre is highly commendable and noteworthy.
V started his journey in 2016 by lending his soulful vocals to a song titled "It's Definitely You" for the drama "Hwarang," in which he also starred in. The song went on to bag an MMA nomination as "OST of the year" laying a strong foundation for V's solo career. Currently, the song amasses 106 million streams on Spotify, ranking as the 10th most streamed Korean OST on the platform.
After quite a hiatus from the genre, V released his second OST in 2020 and immediately took the music industry by storm. "Sweet Night" from the drama titled "Itaewon Class" broke multiple world records and went on to become the first song in music history to top the iTunes chart of 119 countries. Notably, the song was also co-written and co-produced by V. It is currently the No.1 most streamed Korean OST on Spotify, with more than 244 million streams.
V's third and most recent OST "Christmas Tree" from the drama, "Our Beloved Summer," released at the end of 2021, also broke various records strengthening his reign as the "Global OST King." The song became the first and the highest charting Korean OST on Billboard Hot 100, making history for the genre. As of today, the song has a total of 149 million streams and ranks as the third most streamed Korean OST on Spotify.
Check out the full Top 10 list below: