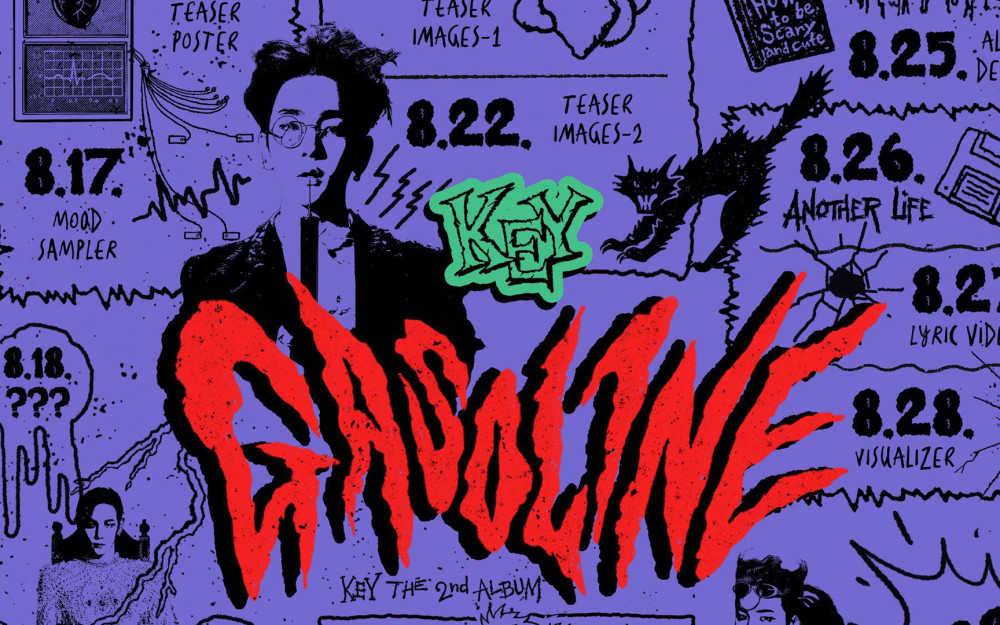 SHINee's Key will be bringing the chill to this summer as he reveals the comeback schedule for his 2nd album 'Gasoline.'
On August 10 at midnight KST, the singer dropped an illustrated schedule poster for his upcoming album. According to the poster, Key will begin dropping the teasers with the teaser poster on August 16, followed by a mood sampler on the 17th. Thereafter, Key will continue with various teasers until the album's release on August 30.
So check out the schedule below and mark your calendars until the Key's album release!