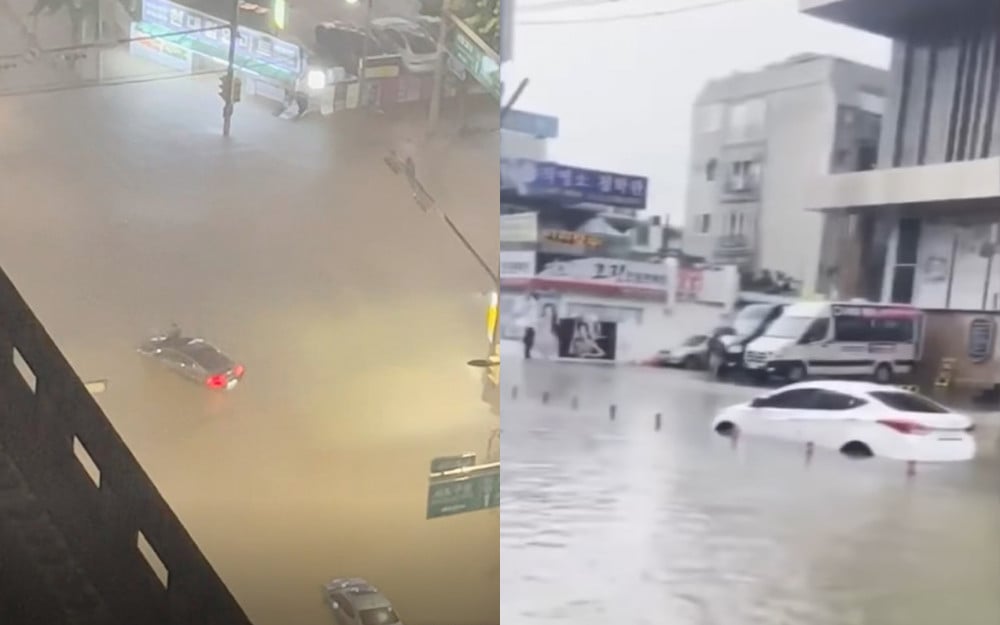 With heavy rains pouring down in the central region of South Korea, including Seoul, damage and accidents such as flooding, road closures, and power outages are occurring all over Seoul. This massive rainfall is wreaking havoc in various subway stations, which is causing disruptions in operation.
On August 8, the Gangnam subway station area was submerged due to heavy rain that day. The backflow of sewage caused water to fill the roads and driveways. The roads around Teheran-ro in Gangnam-gu, Jamwon-ro in Seocho-gu, and Sadang-ro in Dongjak-gu were also flooded, submerging vehicles and leading to heavy damage. The flood water continued to rise in Daechi-dong, where major academies are located, trapping numerous students.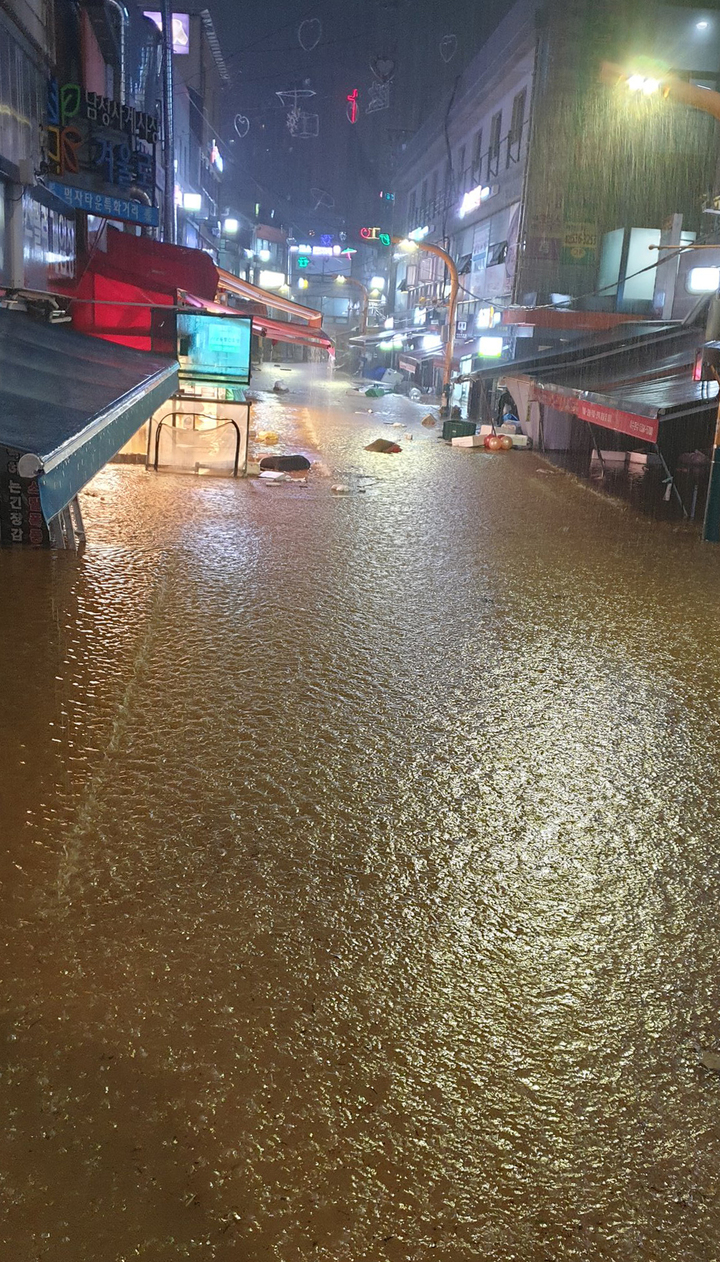 The heavy rainfall also caused leakage in various facilities. Some stores and areas of Express Bus Terminal were submerged in water, and leaks occurred in the library in Samseong-dong COEX. At Lotte Cinema in Sindaebang-dong, Dongjak-gu, Seoul, there was a commotion in which citizens were evacuated due to a ceiling leak.
As the rain poured into the waiting area of Isu Station on Subway Line 7, a part of the ceiling collapsed. Water poured down through the collapsed station ceiling. The Seoul Transportation Corporation said, "The train is passing without stopping because rainwater has flowed into the waiting area of Isu Station on Line 7."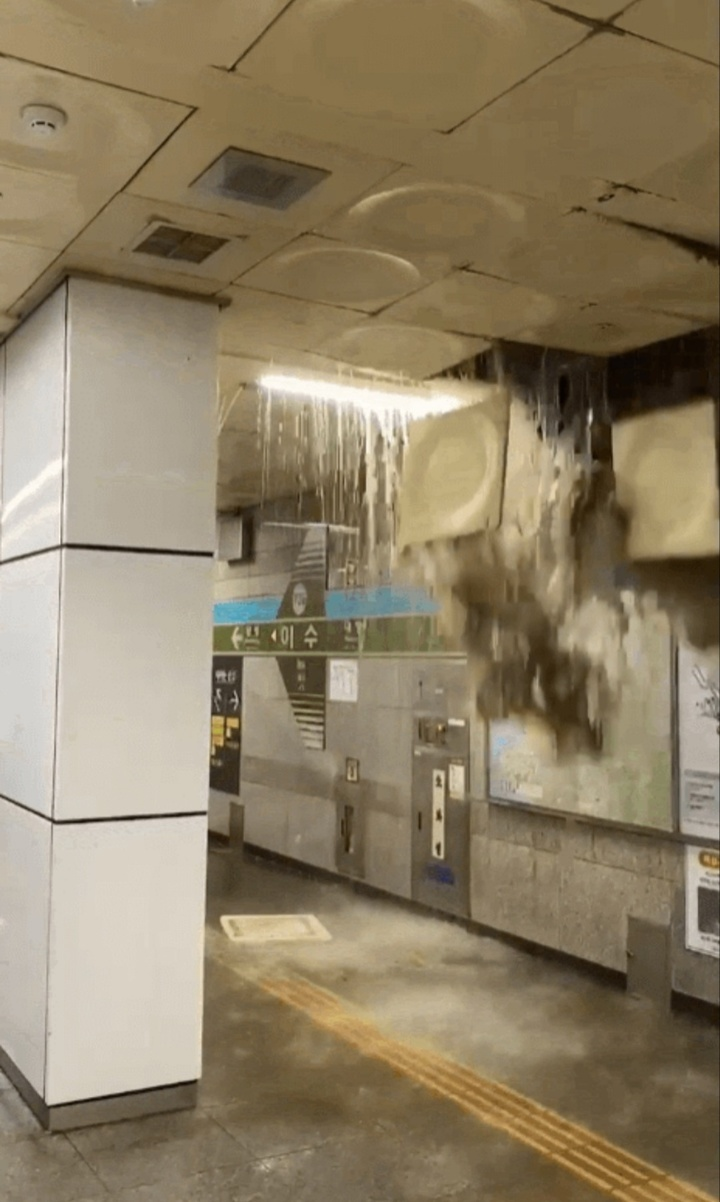 Dongjak Station on Line 9 was also closed due to flooding. Subway service from Nodeul Station on Line 9 to Sapyeong Station was suspended. On Seoul Subway Line 1, Yeongdeungpo Station was flooded, and subway operation was delayed. The trains at Gaebong Station and Oryu Station were also flooded.
A landslide occurred due to torrential rains, and a shaft near an apartment building in Sadang-dong, Dongjak-gu, collapsed. As of 11 PM that day, a landslide advisory was issued in nine places, including Jung-gu, Yongsan-gu, Mapo-gu, and Seodaemun-gu. Landslide warnings have been issued in Jung-gu and Gwanak-gu as well.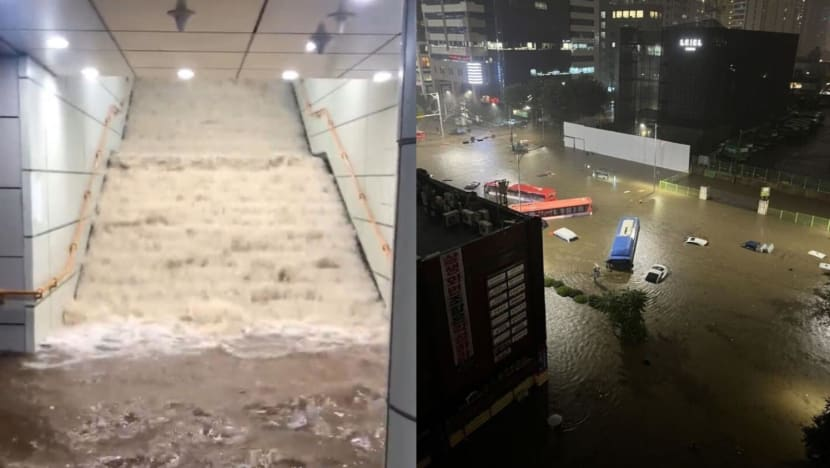 Additionally, many places in Seoul face power outages due to the severe weather.
There was a power outage due to a lightning strike at an apartment in Sinjeong-dong, Yancheon-su. In an apartment in Sangil-dong, Gangdong-gu, the electricity supply was cut off for 40 minutes due to a lightning strike as well.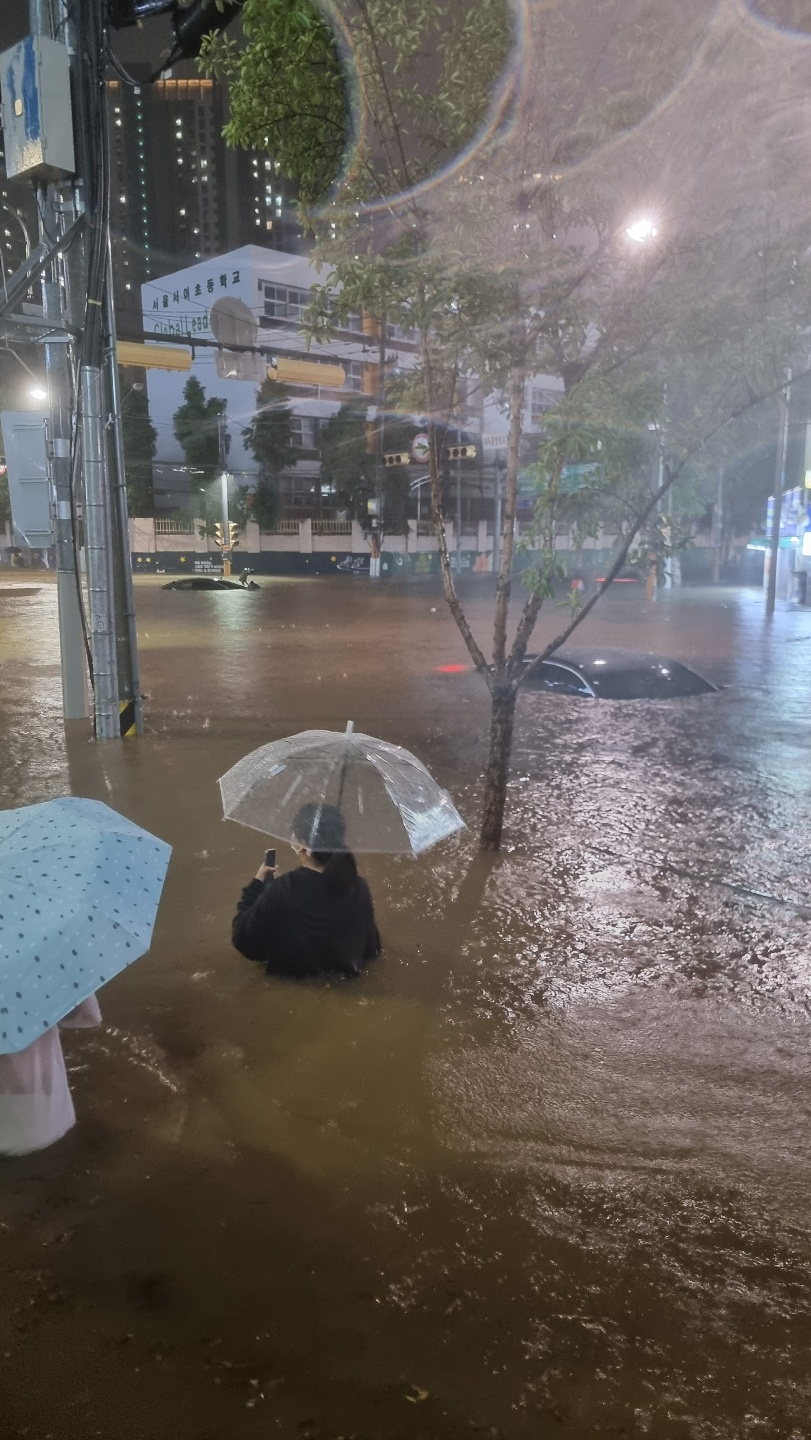 Many roads in Seoul were closed. From 6:30 PM on August 8, access to the main line and ramps of all sections of the Dongbu Arterial Road (Surak Underpass ~ Seongsu JC) was closed. Both sides of the Jamsu Bridge were completely closed as of 10:12 PM.


In this manner, the whole city of Seoul is facing much chaos as significant parts of the city are closed down due to severe flooding and damages from the heavy rainfall.