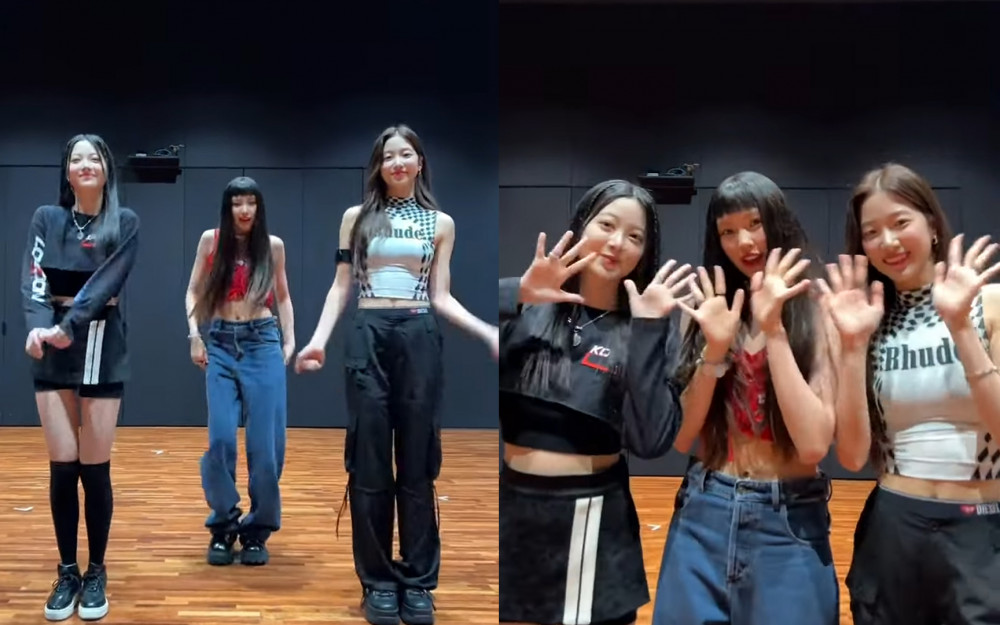 NewJeans build on their rising popularity and started the "Hype Boy" challenge with fellow HYBE artists.

The power rookie girl group recently launched the dance challenge and has been garnering much attention as soon as they made their surprise debut. The girls have been dominating the music charts in Korea as all the tracks in the debut album have been receiving much love from listeners.
Previously, NewJeans members did the "Hype Boy" challenge with ENHYPEN's Ni-Ki and received much praise. This time, NewJeans members did the challenge with LE SSERAFIM's Kazuha and Eunchae.


K-pop fans and K-netizens loved seeing another interaction between the HYBE artists and gathered in an online community where they shared their praise once again. Netizens commented, "Kazuha is so good," "Kazuha looks so graceful," "They all look good together," "They are so adorable," "I love Haein," "They each dance so well in their own style," "I really love this song," "I can see that the group differs in style, that's really cool," and "Kazuha is so gorgeous."