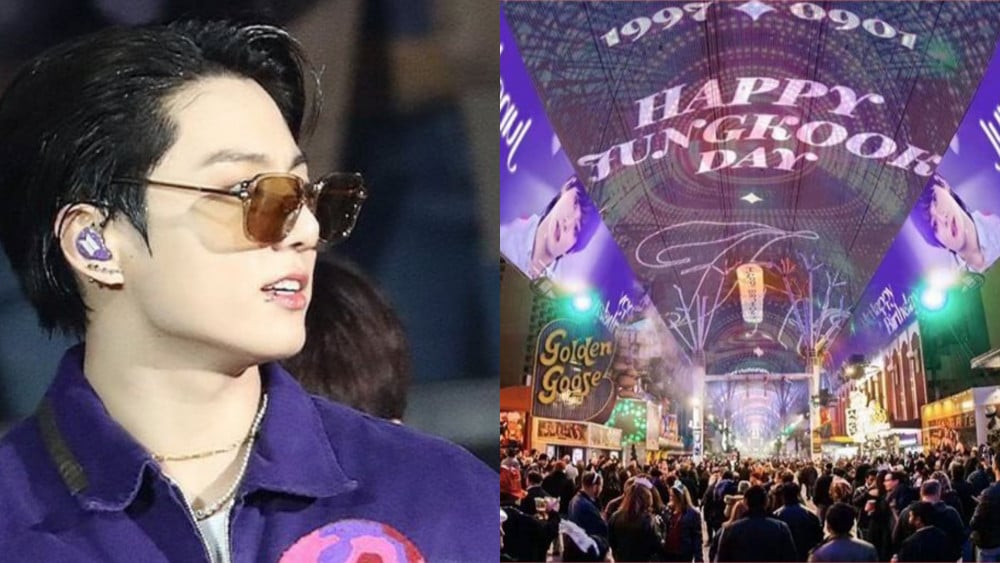 BTS's Jungkook continues to receive grand birthday projects as his fans continue to shower him with love and warmth. He will be receiving a spectacular light show for his birthday in Viva Vision Light Show on Fremont Street, Las Vegas.

Viva Vision is the largest video screen in the world, with its screen boasting 16.4 million pixels. It is 1,375 feet long, 90 feet wide, and suspended 90 feet above Fremont Street's renowned pedestrian mall, lined by iconic casinos and hotels. This astonishing display overlooks the Fremont Street Experience in downtown Las Vegas and dazzles millions of visitors each year with its colorful light displays coordinated with sound and music. More than 22 million Las Vegas visitors a year take in the Viva Vision light shows at Fremont Street Experience.

Here's a look at some of the mind-blowing visuals created especially for the shiny new jewel of downtown Las Vegas.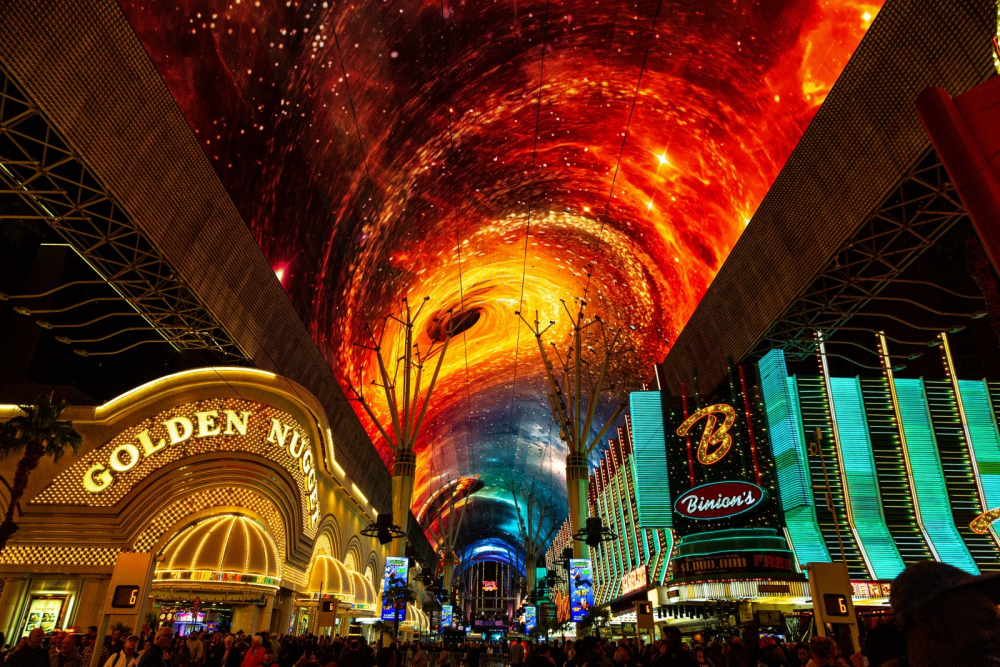 Jungkook will be receiving a spectacular light show at World's Famous Fremont Street Viva Vision Light Show on his birthday as a gift from his biggest Chinese fanbase, Jungkook China. Jungkook is the first celebrity to receive a fan support event there. On the 1st of September, which is his birthday, the light show will be done hourly (24 times a day) along with 24 column screens illuminated for 8 hours from 6:00 PM to 2:00 AM.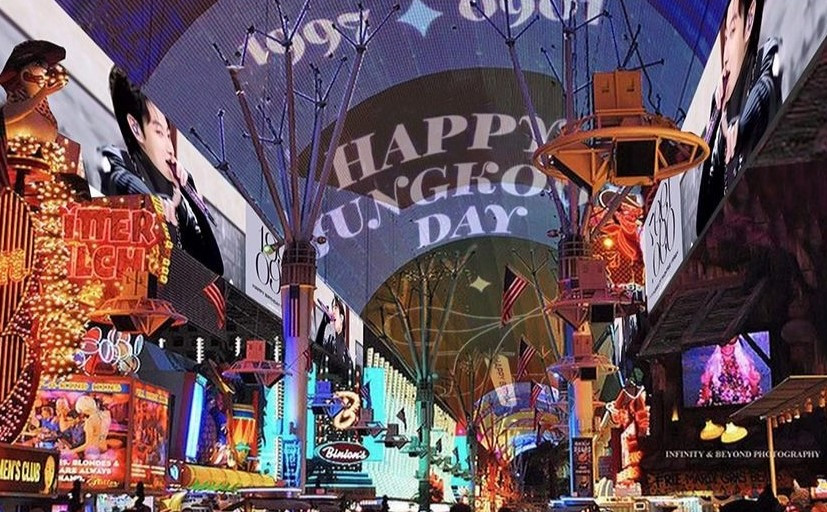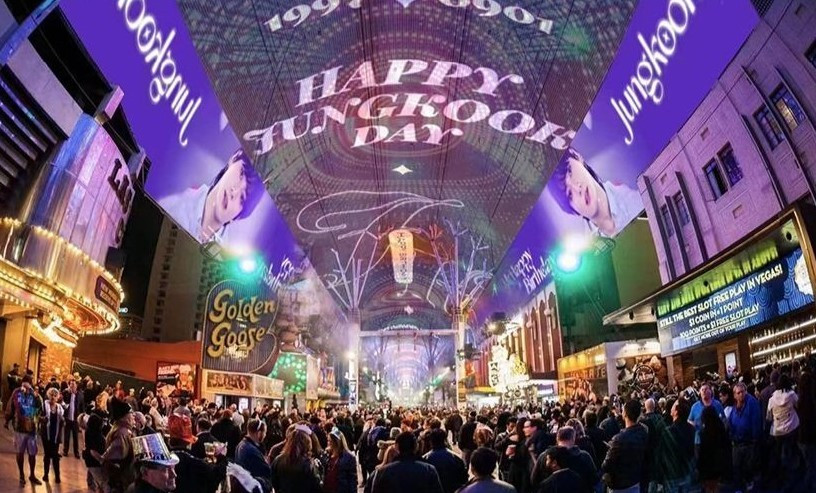 Fans are wondering and in awe of the project as just a simple text message on the viva vision screen costs $500, so they can't imagine how much Jungkook China must have paid for the 460m canopy display + the column screens and the light show.