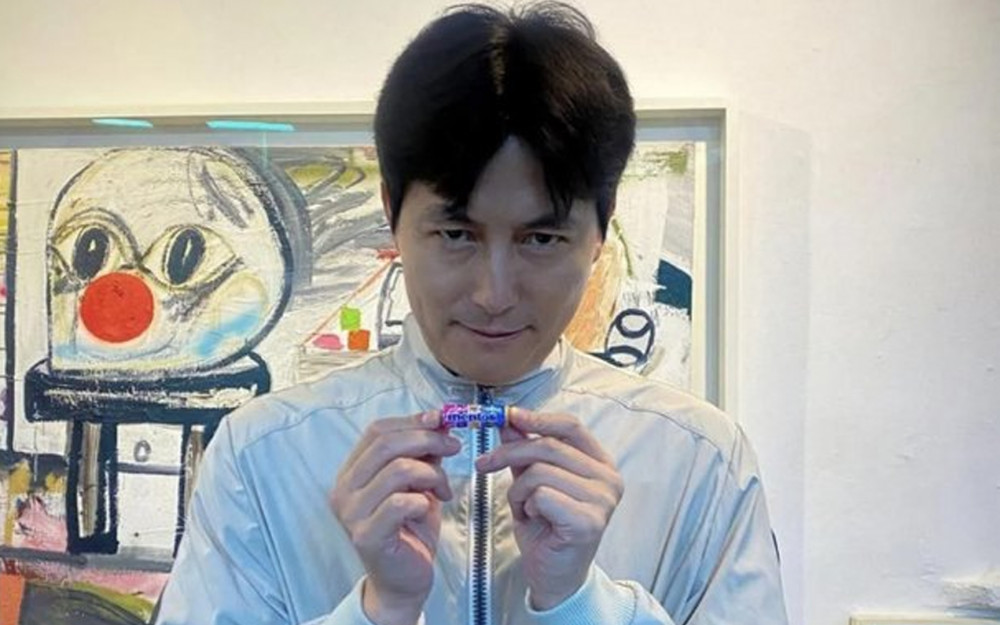 Jung Woo Sung apologized for accidentally stealing a fan's Mentos candy.
On August 8, Jung Woo Sung's agency, Artist Company, uploaded a video on their official Instagram saying, "We are looking for the owner of Mentos!"
The agency continued to say, "On August 7th, during the 'Hunt' Daegu stage greetings, someone handed Mentos to Jung Woo Sung! Jung Woo-sung is desperately looking for the owner of Mentos, so anyone who knows or is the owner, please do get in touch with us, Artist Company, via Instagram DM or comments🙏🏻."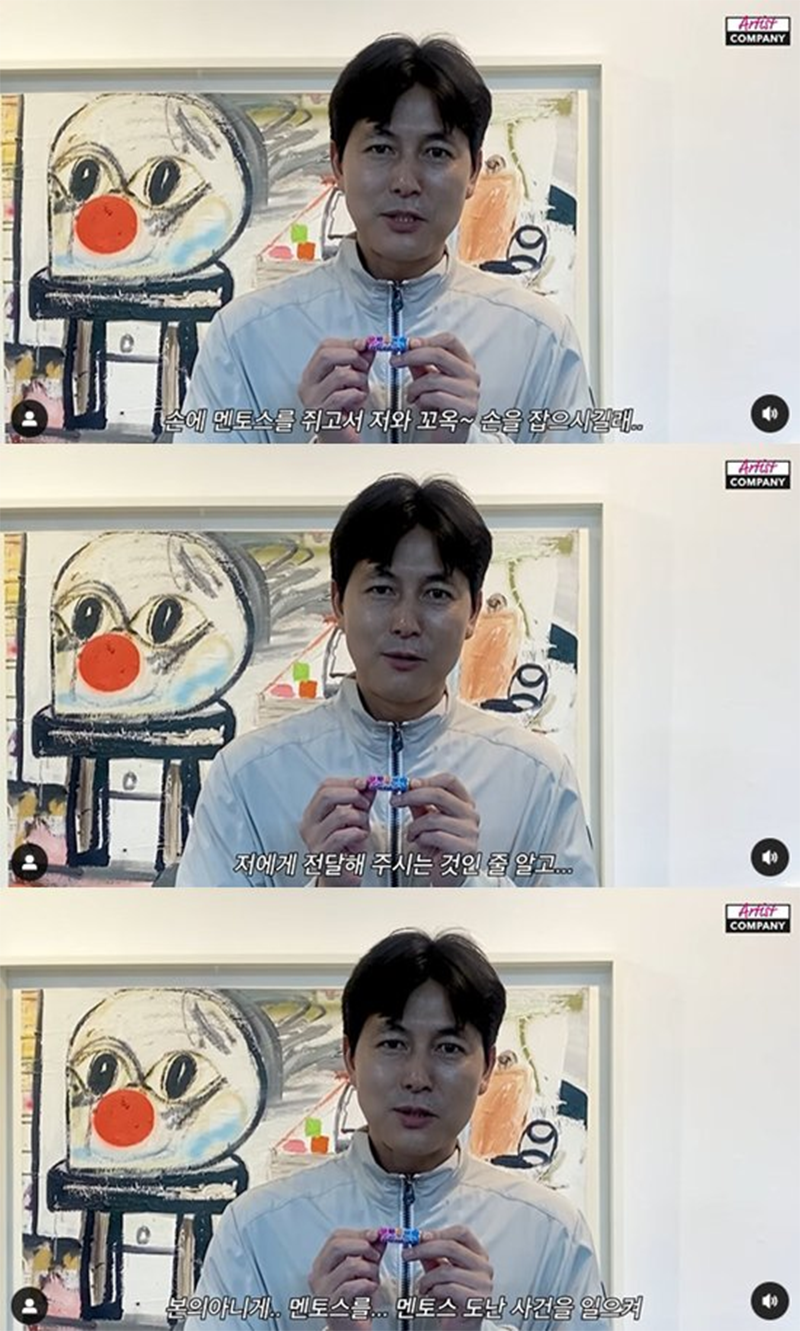 In the video, Jung Woo Sung continued to explain, "I'm looking for the owner of the Mentos. I was shaking someone's hand during the Daegu screening, and they had Mentos in their hand. I thought that person was giving me the Mentos so I said, 'Thank you' and put the Mentos in my pocket. But I guess that wasn't it. I apologize for accidentally stealing the Mentos."
This was a response to an online community post that was created on August 7.

The issue first came to light when a post titled "Jung Woo Sung took my Mentos" was created in an online community. In the post, the netizen explained, "I went to the movie screening after work and I had Mentos in my pocket. I thought there would be a handshake and I was just holding the Mentos in my hands and he took it lols :("
After seeing Jung Woo Sung's apology, they couldn't help but comment on how adorable the actor is. Netizens and fans commented, "This is so cute," "Accidently stole Mentos, so funny," "Jung Woo Sung is so cute," and "It's so funny how he's holding the Mentos with both his hands."