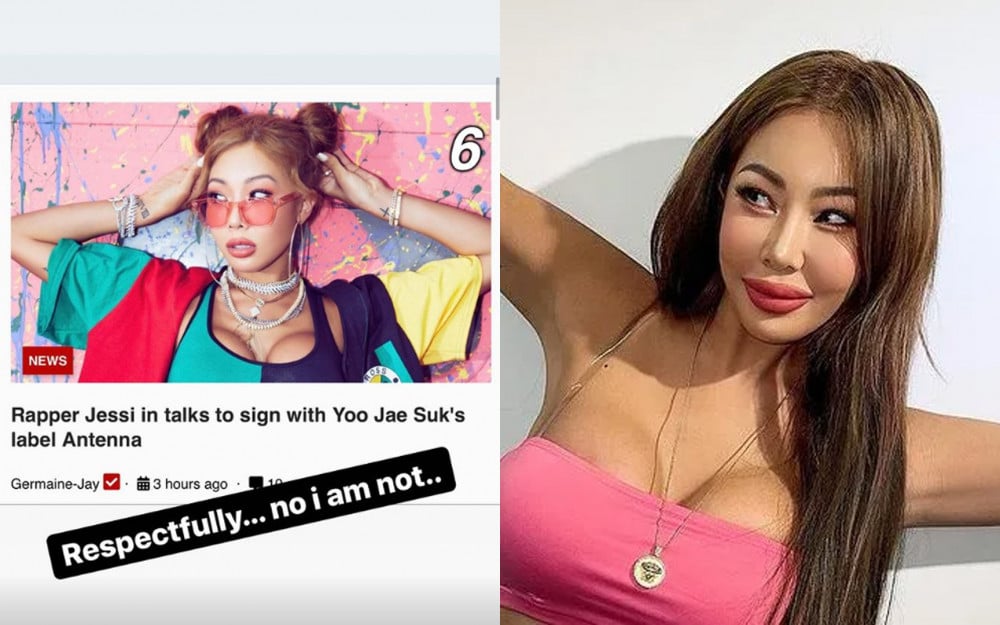 Just a few hours ago, there were reports and rumors that rapper Jessi is in talks to sign with the label Antenna.

According to multiple media reports on August 24, Jessi was said to be discussing signing an exclusive contract with Antenna and that they're currently working on the details of the contract.

As soon as the news broke out, the rapper took to her social media to clarify the situation. She wrote on her Instagram story, "Respectfully...no I am not..."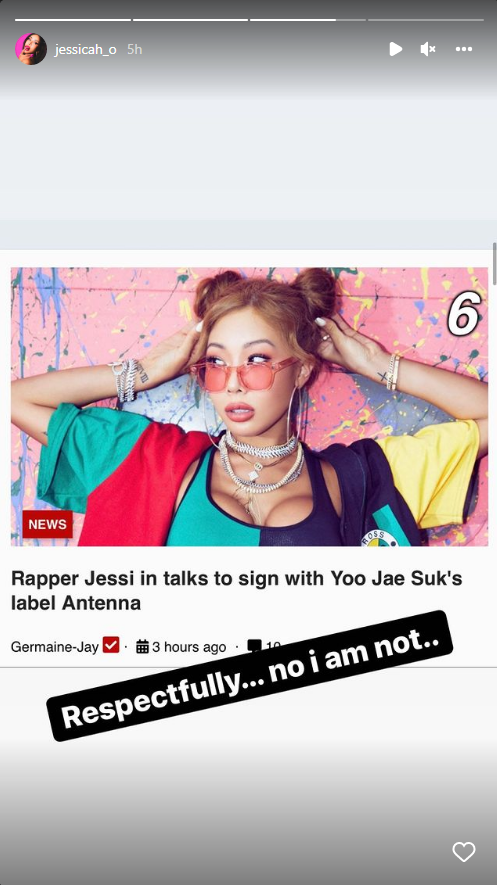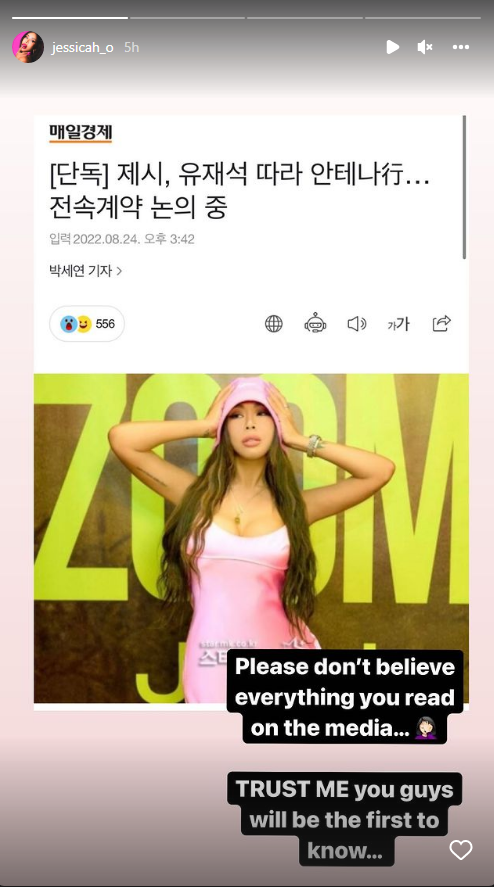 Meanwhile, Jessi parted ways with P Nation this past July.