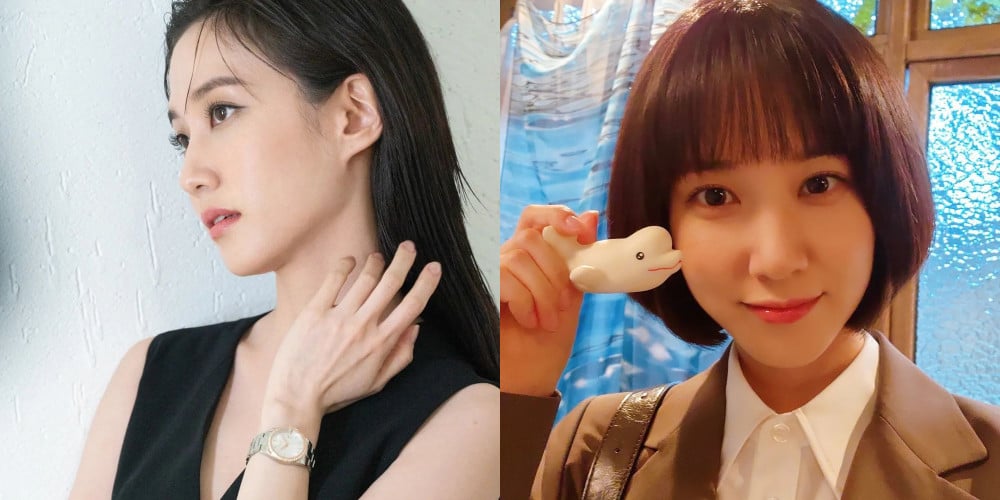 Park Eun Bin is a rising star in South Korea and has spent the last few years building her career with roles on different TV shows and movies. She is now making waves with her role in the smash-hit drama 'Extraordinary Attorney Woo.' With her powerful acting skills and captivating portrayals, surely Park Eun Bin deserves all the praise!
Here are five more dramas and movies that Park Eun Bin has been featured in, in case you want to see her more!
1. The King's Affection: Park Eun Bin's popularity soared through the roof as "The King's Affection," began to gain more popularity, becoming one of the most watched dramas of the year! Having to play both the role of a male and female, it was a great twist to see that Park Eun Bin truly has a knack for acting.
2. The Ghost Detective: Aired in 2018, "Ghost Detective" is about a private investigator who catches ghosts, but while investigating, a mysterious woman in red always appears at every crime scene. Filling in the role of an assistant investigator, Park Eun Bins works to solve a mystery related to her younger sibling's death.
3. Age of Youth: Five girls, one house, each with their own story? If that wasn't enough, all five girls believe that there is a sixth presence - a ghost living in the house, but each girl sees the ghosts differently.
A drama about the struggle, and relationships of someone in their twenties, this is a drama you don't want to miss.
4. Choco Bank: A story of two young business owners in their 20s struggling to get used to the life of a full-time worker.
5. Operation Proposal: The trope of best friends to lovers and second-chance love. Yoo Seung Ho is given a second chance to win over the heart of Yi Seul, played by Park Eun Bin. Will he be successful? Watch the drama to find out!
List some of your favorite Park Eun Bin drama and movie recommendations!