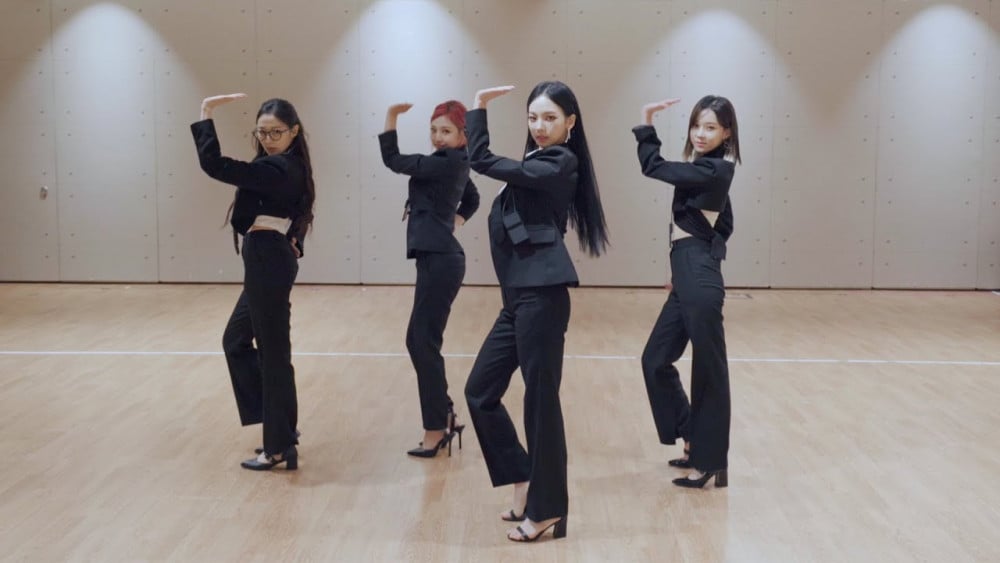 When we stream our favorite Korean music, whether it be from Apple Music, Spotify, or Korea's most popular music platform, Melon, we often see lots of songs that appear on charts with a "2022 ver" on them. What does this mean? It most likely means the song was released before, and it is a remake version of the song.

It has been becoming more and more common for k-pop groups to release remake versions of classic hits to give listeners some retro vibes. Of course, the song is remastered to fit into more of the 2022 music scene, but it gives insights to new k-pop fans that great bops existed even before they were released by a certain idol group!
Today -- we are going to explore some songs that our favorite idol groups remade and released. These songs could have been originally released as early as the 90s or even further back. Compare the original version of the song, and let us know which version you like better -- of course, both versions are spectacular, but it's always great to have a preference! Without further ado, let's take a look!
aespa - Next Level
The hottest fourth-generation group, aespa's hit song "Next Level," was actually remade not by a k-pop group but by an American artist! Some may recognize this track from the movie "Fast & Furious."
Baekhyun & Doyoung - Doll
Baekhyun & Doyoung collaborated to release this melodic and sentimental song, but this song was released by Lee Ji Hoon & Shin Hye Sung nearly two decades ago!
The Boyz - White
We all love The Boyz, but did you know that this song was a winter song, released by Fin.K.L in 1999? Yes -- this is the group that iconic Lee Hyori was in.

Joy - Hello
Joy's first solo album was a huge success, but her title track was actually remade by no other than singer Park Hye Kyung. Both versions are absolutely fantastic, but they are a little different. One thing for sure is that both of their tones are stupendous.
NCT DREAM - Dunk Shoot
NCT Dream's first single album track, "Dunk Shoot," was actually released by Lee Seung Hwan. It was redefined to have that teenager and hopeful vibe that the original version didn't have!
IU - Secret Garden
Healing vocalist IU re-sing a classic that Lee Sang Eun released nearly 20 years ago. In fact, you should check out this entire album for IU as she released a whole album dedicated to remakes for classics!
Sandeul - Slightly Tipsy
Sandeul took over the charts last year with his mid-tempo ballad that just gets you in the feels, but this song was actually remade by Saebom, who also has a different vibe when singing this song. The original version was only released a year before Sandeul's version!
VIXX - Love Equation
Concept idol VIXX pulled off this song greatly with extra energy. The original artist was an iconic idol group from the 90s - R.ef!
Oh My Girl - Aing
This refreshing, cute, and charming summer track was remade by Oh My Girl! The original song was released back in 2001 by a group named Papaya. TMI: The manager for Papaya is now the CEO of WM Entertainment, Oh My Girl's agency!
Well, there you have it - while we weren't able to cover every single song that was remade, we were able to pick out some bops for sure! So sit back, take a listen to both versions, and make your pick! What are your thoughts on this list? Which remake song is your favorite? Perhaps -- do you prefer the original version? Let us know in the comments below!