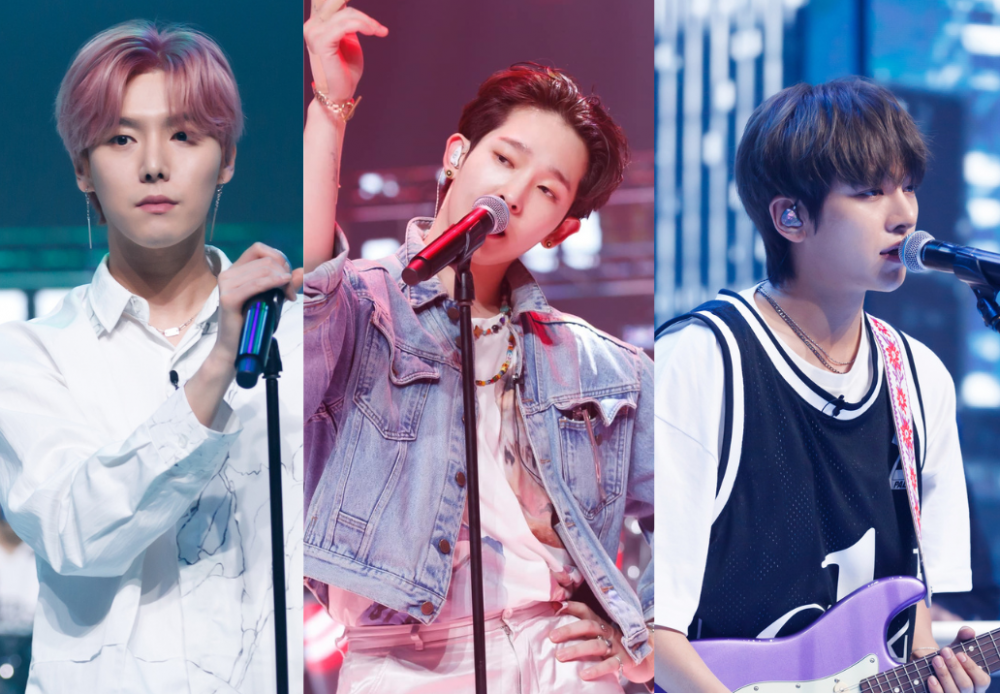 Mnet's brand-new band survival program "Great Seoul Invasion" is attracting attention with some real drama starting from the first round.
Based on the audition held by Mnet in April 2022 via online live streaming, the Top 18 bands were selected to compete in the series that premiered on July 20. The list includes such famous K-POP boy bands as ONEWE, W24, and SOUTH CLUB, with former Winner member Nam Tae Hyun as a frontman. Also, some accomplished K-Indie bands like SURL, Band Nah, MACGUFFIN (MGFF), Lacuna, and others have joined the show.
Former Wanna One member Kim Jae Hwan, IZ*ONE's Kwon Eun Bi, members of band N.Flying, and other top Korean artists are taking over the role of team leaders.
The first mission for the Top 18 bands was to present a performance that could best express themselves in three minutes. Each team leader had to decide whether to recruit the band or not.
Yet, the real drama started when the MC Yoon Bak revealed that 18 teams also had to evaluate their rivals on a 100-point scale based on each performance. Participants spared neither praise nor criticism for their rivals, ensuring an exciting plot development during the first few broadcasts.
In particular, SOUTH CLUB Nam Tae Hyun's attitude towards evaluating ONEWE's performance attracted the attention of netizens. After not getting picked by any team leader, Nam Tae Hyun revealed he was giving all teams the same high score of 95-points without any particular meaning.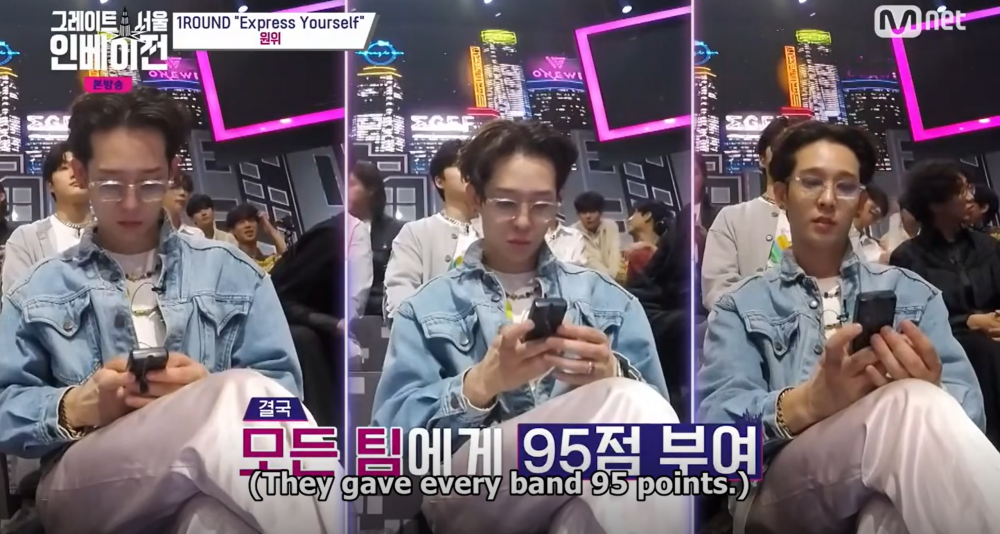 Later on, ONEWE's Dong Myeong expressed his disappointment about this situation "(We thought) It was a place where we could expect honest evaluation from other bands, but I honestly couldn't hide my emotions when I heard the explanation (behind the evaluation of SOUTH CLUB)." Another member of ONEWE, Yong Hoon, also added, "I was irritated..."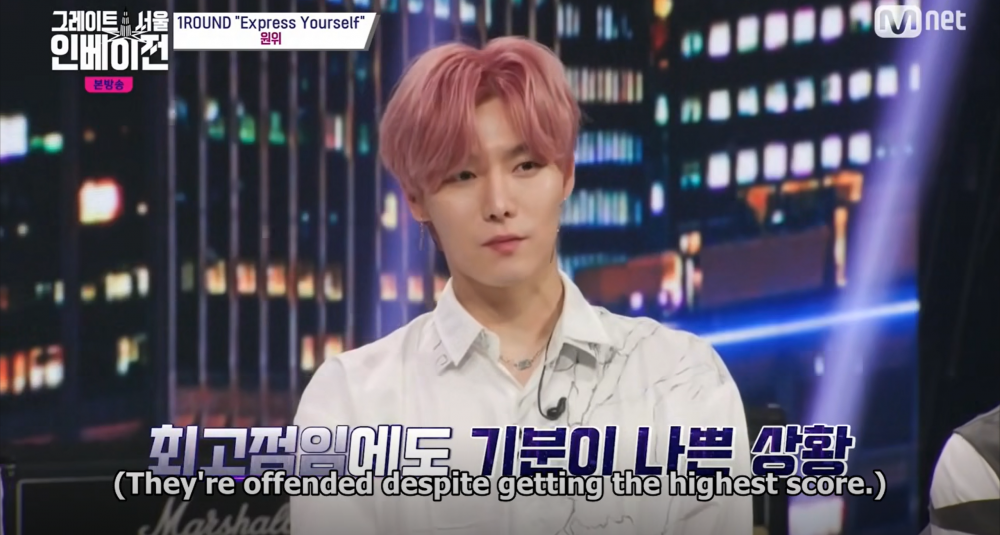 One of the biggest sensations of the first broadcast is the K-Indie star band SURL. The glimpses of their performance that were shown in the first two episodes successfully stirred up curiosity around the band, which was finally satisfied in the third episode. Nevertheless, the performance of SURL, which was anticipated by many fellow bands and program viewers, didn't initially secure them a team leader's pick.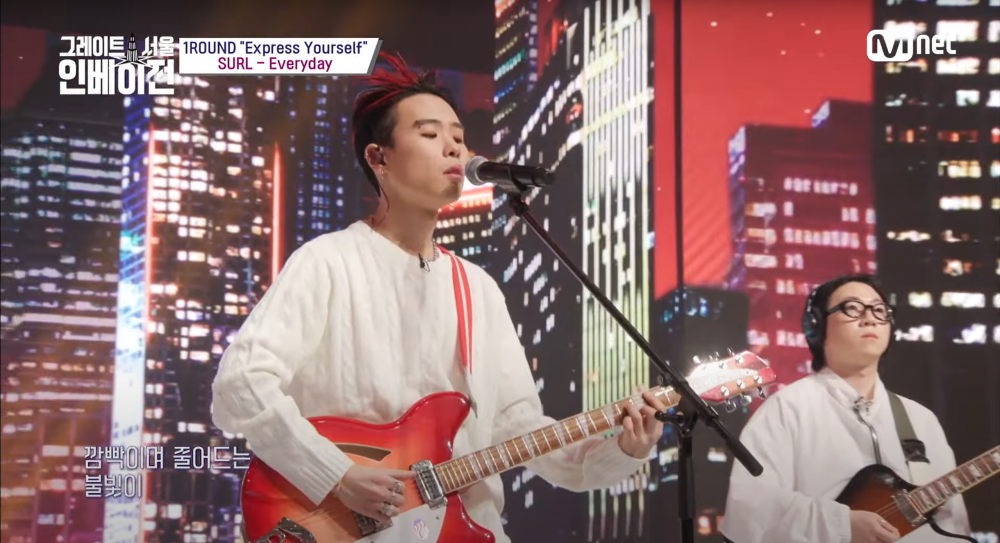 Band Touched, who were anticipating SURL performance most, gave them the lowest score of 50-points. Drummer Kim Seung Bin commented, "SURL's performance was below my expectations," followed by vocal Yun Min saying, "(Their performance didn't impress us) Because we know (from way before) how good SURL are."
Lastly, band CHA SE DAE who were lucky enough to get picked by team leaders shocked everyone by withdrawing their candidacy from the show, saying, "(Maybe it's because) We romanticized the show before the actual competition started. However, after experiencing the first round, we see that it's not the right path for us." As a result, a total of 15 teams, instead of 16, made it into the next round.
Team leader Kim Jae Hwan (former Wanna One member), who picked CHA SE DAE, expressed his discontent: "Why did he appear on the show in the first place? (CHA SE DAE) Just came here to play?"
While Mnet promises many unexpected twists and turns in the survival of the show's participants, viewers are left anticipating the next episodes of this new series.
Previously known for producing such competition programs as "Show Me The Money," "Produce 101," and "Superstar K," Mnet is now taking a serious step further with a band survival show to discover the new 'Global K-Band.' "Great Seoul Invasion" aims to further boost the popularity of Korean band music globally by utilizing the power of the new 'band-mania' wave.
The winner of the show will receive not only the title of 'The Great' but also a 1 million KRW (~$77,000) cash prize, album release support, a practice room and a studio for personal use, opportunities to perform at festivals, tour locally and abroad, etc.
"Great Seoul Invasion" airs every Wednesday at 9:40 pm KST on Mnet.
Check out the preview for the next episode, and stay tuned.