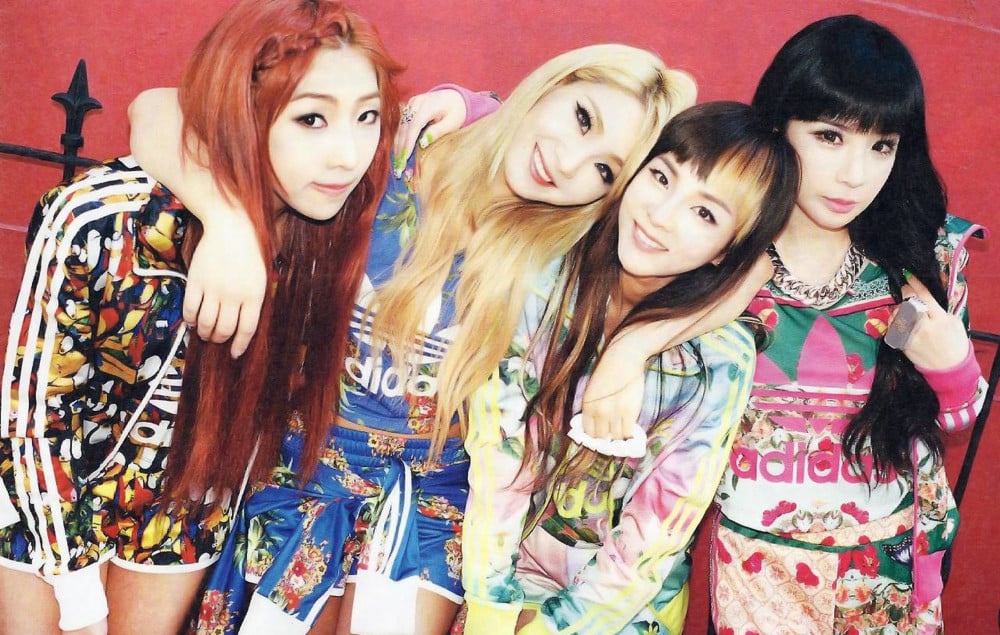 As groups such as Girls' Generation have returned after a lengthy hiatus, it is always nice to be able to see groups come back together! So here are eight K-Pop groups fans want to see make a comeback!
1. 2NE1: To say their spotlight was short-lived is an understatement. With "Fire" being a major hit from their debut, 2NE1 was such a great group that brought swag to 2010s K-pop. Each member had their own unique charisma on stage, but they made it work as one. They surely were the ones who also brought on the concept of what it meant to be girl crush-worthy! Their reunion performance at Coachella was only a glimpse into proving that fans are still hungry for them to make a return.
2. MBLAQ: A five-member group that probably had some of the hottest and catchiest tunes back in 2009. MBLAQ gained great attention for their rivalry with B2ST (Beast). With songs such as "Oh Yeah," "Mona Lisa," "This is War," "Cry," and "Stay," it's a shame that MBLAQ couldn't be on the stage for much longer. How great would it be to see this group make a comeback?
3. U-KISS: One of the first multinational groups, U-KISS was loved by many internationally but could have deserved so much more domestically. Unfortunately, even after their hit songs like "Man Man Ha Ni" and "Round and Round" were highly popularized, the group never got a chance to win number one though it is long overdue.
4. Wonder Girls: Ten years ago, the clear-cut top girl groups in K-pop were Wonder Girls and Girls' Generation. While they had a great career run, it'd still be nice to be able to have all the former members of Wonder Girls gather together for a nostalgic return. If not a comeback, at least reunite just one more time for a medley of their hit songs like "Irony," "Tell Me," "So Hot," and "Like This!"
5. After School: Having one of the most interesting group concepts, After School was also very eccentric in their music, styles, and stages. Going with the idea of interchanging members as a way of "graduating" from school, After School never feared away from trying different things. Whether it be a marching band concept complete with a drum line or coming out with a diva concept, nothing stopped these girls from experimenting! It would be interesting to see this group make a return, as they're all older women now.
6. AST'1: Debuting in 2008, the group had probably one of the shortest runs as a performer. Shockingly sharing that the group was disbanding only a year and a couple of months later, in 2009. It really was unfortunate not to be able to see them perform again, especially as they also had catchy tunes such as "1234 Back" and "Dynamite."
7. F-ve Dolls (5-Dolls): Created as a sub-unit from the group Co-Ed back in 2011, 5-Dolls actually made quite an impressive run within their discography, as many celebrities started copying their iconic lines and moves in "This and That" and "I Mean You" which Jay Park also starred in.
8. 4minute: 4minute was popular but, at the same time, quite underrated. It was probably because they had such stiff competition. Despite that, 4minute continued to promote some of the best songs within K-Pop and what was so great about the group was that they also continued to release songs that were different from the current trend of music during that time, like "Crazy," and "Mirror Mirror." We would love to see 4minute make a comeback!
Who are other K-Pop groups that you'd personally love to see make a comeback?