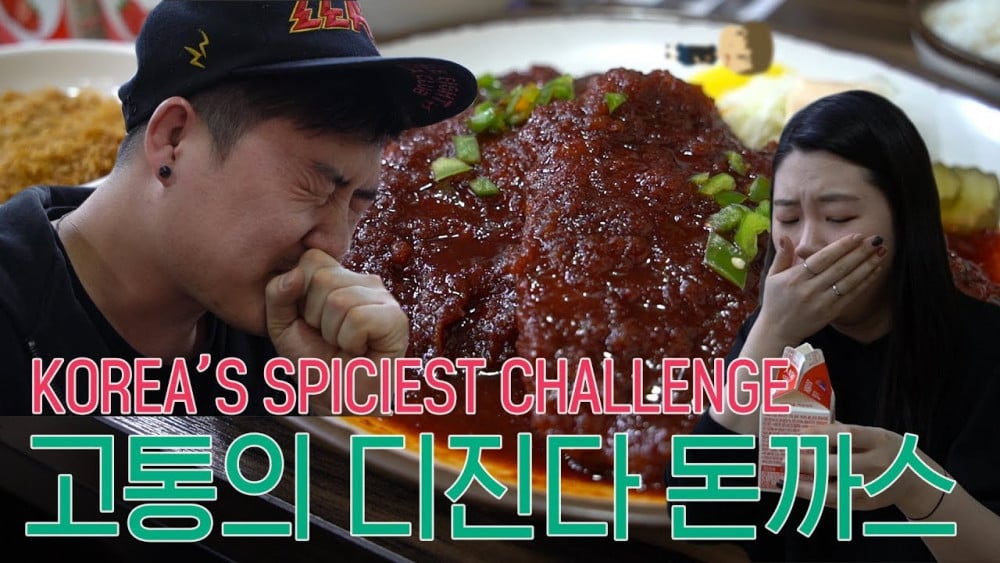 South Korea is known to have some of the spiciest dishes in the world! If you're someone who likes a challenge, on your next visit to South Korea, try five of these spiciest South Korean dishes!
1. Spicy Donkatsu: Known to be the spiciest pork cutlet, there's a reason why this dish is called the "donkatsu of death." Just look at how red the sauce is; indeed, it is not for the faint-hearted.
2. Abiko Curry: Currey alone is already on the pretty spicy side, but would you be able to handle the spiciest curry dish? Based on an Osaka curry-style sauce and simmered for 100 hours, this curry is sure not to disappoint those who are spice lovers!
3. Spicy Rice Cake: Tteokbooki is a traditional street food dish in Korean culture. While the average tteokbooki tends to be spicy for many, what happens if you add on top of the already existing spice level? You get an atomic level of rice cakes.
4. Buldak Noodles: The viral Korean spicy noodle challenge was highly popular, and many struggled with the original buldak noodles. But for those that were not fazed, up for the challenge of double the spice? Find the ones in the red bag!
5. Jjampong: Not quite as well known as its Korean-Chinese fusion counterpart dish, Jajangmyeon (black bean noodles), Jjampong is an excellent palette refresher. With the broth created from a medley of seafood, the chewy and elastic noodles soup is a great dish all around. However, for foreigners, it can be quite spicy.
If you're traveling to South Korea soon, try out some of their spiciest dishes, and see if you can pass the ultimate spice challenge!