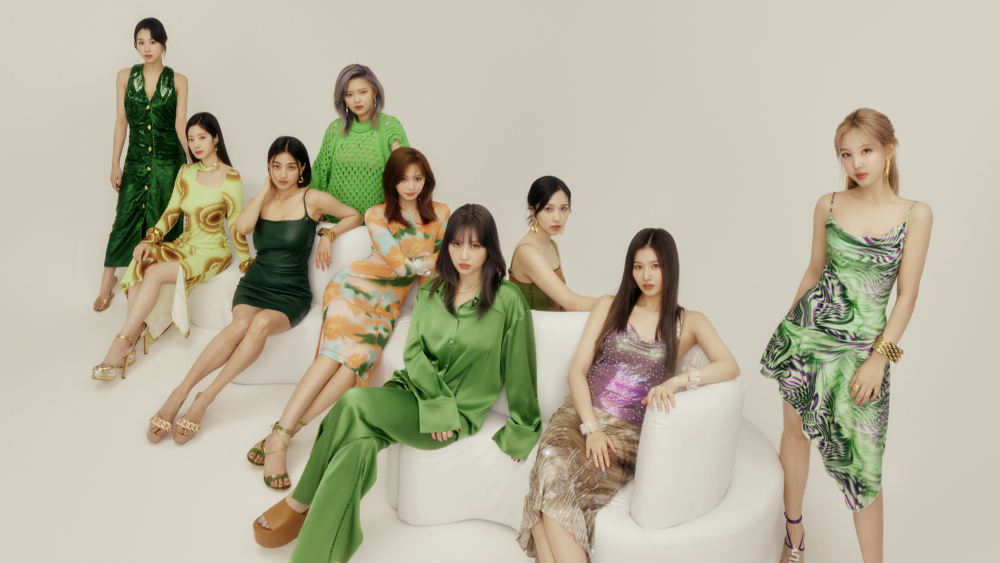 Ruo Bing Li for Cosmopolitan
The popular nine-member global K-Pop girl group TWICE have been making historical feats since their debut, but when they stepped into the industry with "Like Ooh-Ahh," the girls did not expect to get the success they have right now. In an exclusive interview with Cosmopolitan, TWICE members opened up about their worries in their careers during the early days, as their debut track "Like Ooh-Ahh" didn't do so well on charts, "When we came out with 'Like Ooh-Ahh,' it didn't do so well at first, so I didn't think that we were ever going to get big," Momo said when the group's success seemed uncertain.
"'Like Ooh-Ahh' didn't top the chart right away," Jihyo says, "I had no expectations. I didn't imagine our future."

TWICE were able to break impressive records with the group's most recent North American leg of their 4th world tour 'III,' held last February, as it garnered a whopping 100,000 attendees. In addition to that, last May, nearly seven years after their debut, fast forward to the huge impact the group have made, becoming one of the instruments bringing K-Pop to the forefront, TWICE have made a significant milestone as they became the first-ever K-Pop girl group to successfully hold a stadium concert in the U.S., a fitting conclusion to their world tour.
"When we heard that the stadium concert was scheduled in the U.S., some of us really worried whether we could do it or not. In the beginning, we really hoped that one day, we would hold a concert of our own. But now we are holding concerts in Korea, in the U.S., and all over the world, and that's really unreal," Sana stated.
Nayeon and Chaeyoung shared what they usually do at the hotel in between shows while on tour, "We played this game where we give each other two extreme situations and you have to pick one or the other," Nayeon said. "For example, would you rather have your boyfriend's underwear in your friend's house or your friend's underwear in your boyfriend's house," Chaeyoung added.

While fame can be overwhelming, especially for TWICE as they have become one of the world's most successful girl groups, Jihyo spoke out about whether there is a downside to fame. "I don't want to call it a 'downside' of fame, but I have to say that we are just super busy right now, and I don't have enough individual me-time. I would like to have a little bit more," she explained.
"For me, it's very similar. I'm just so thankful for the love that we've received, and it would be great if we can have a little bit more time to care for ourselves so that we can recuperate," Tzuyu said, wishing for a little more me-time.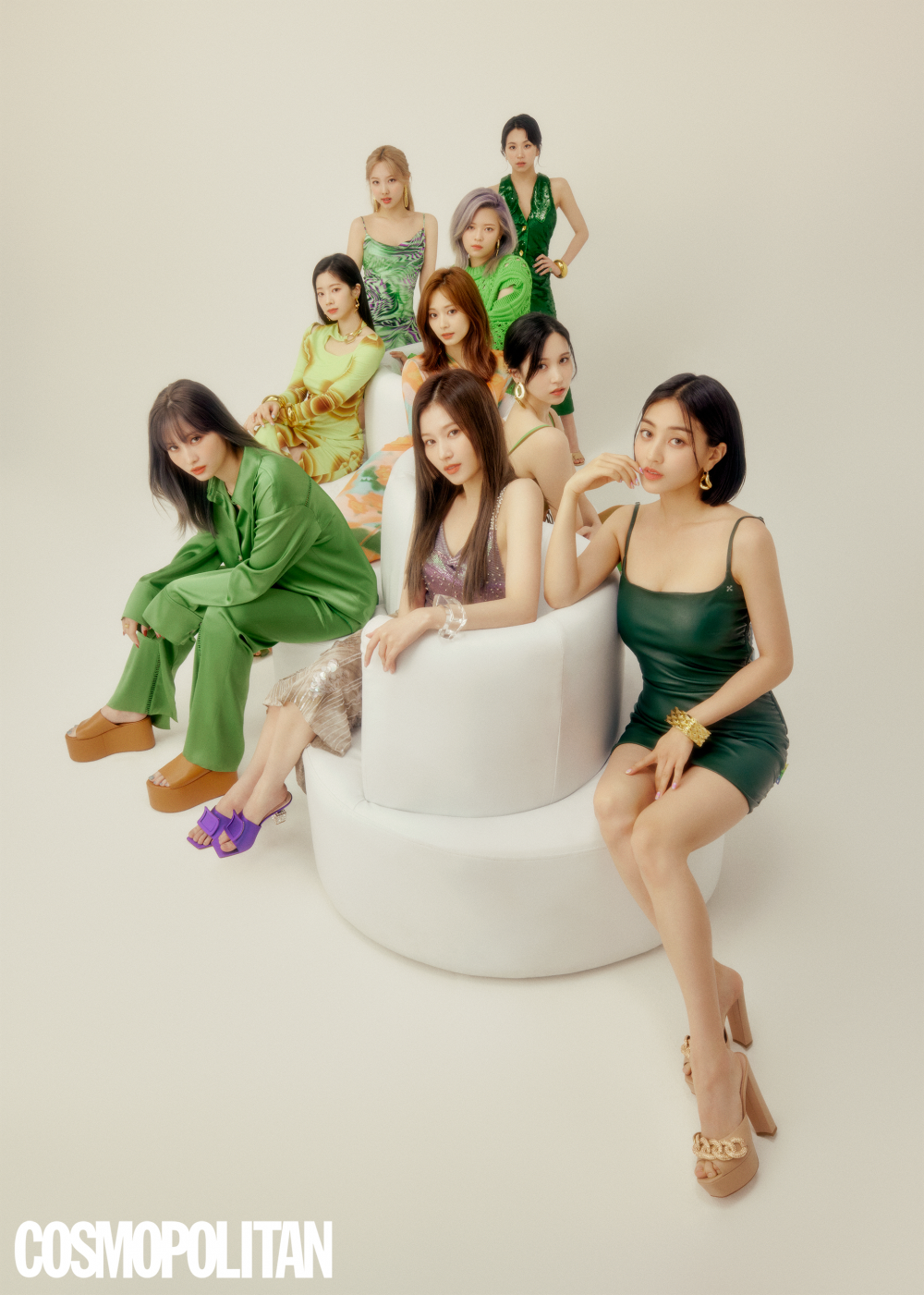 Ruo Bing Li for Cosmopolitan