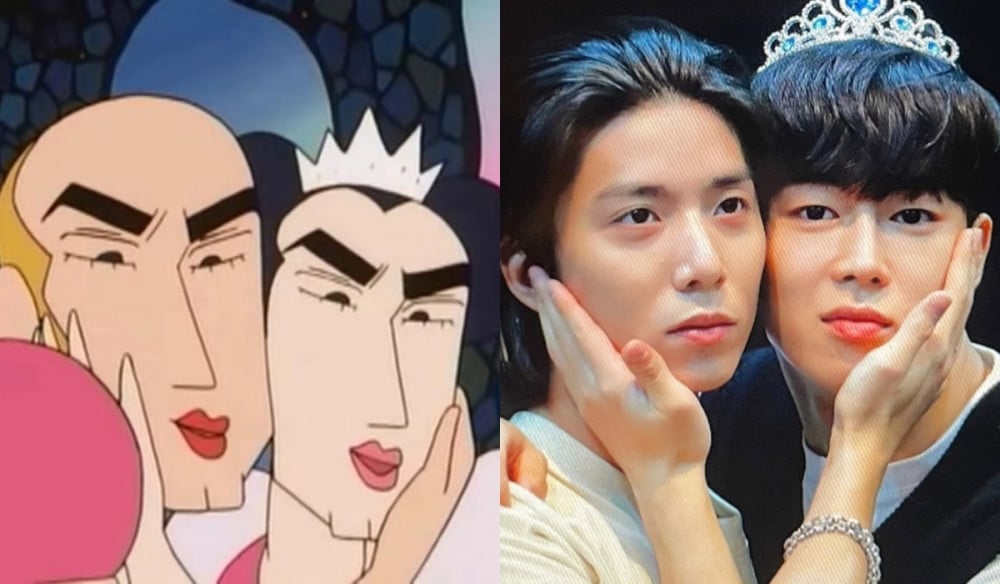 The SF9 members showed off their acting skills at a recent fan event!
On July 30 KST, the FNC Entertainment boy group held a fansign event for their new album. During the event, members Dawon and Hwiyoung entertained fans by challenging themselves to copy the poses of Makao and Joma, the evil magician characters from the 1996 Japanese animation film 'Crayon Shin-chan: Great Adventure in Henderland' who are a part of a cult-like nostalgia to young people who grew up with the 'Crayon Shin-chan' franchise.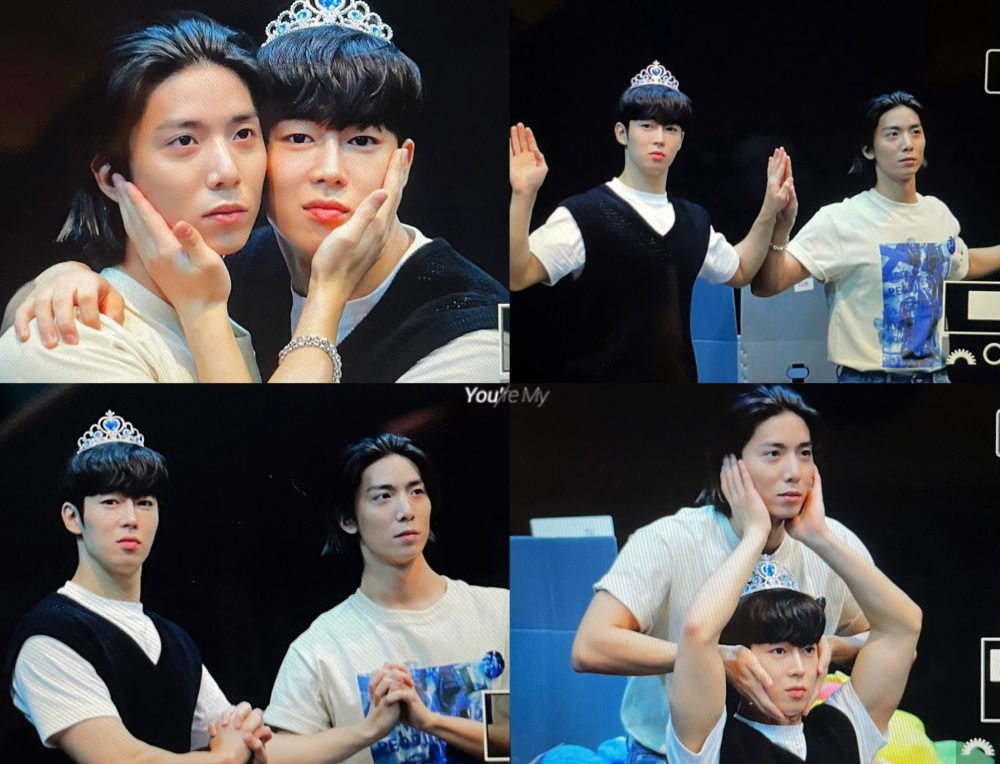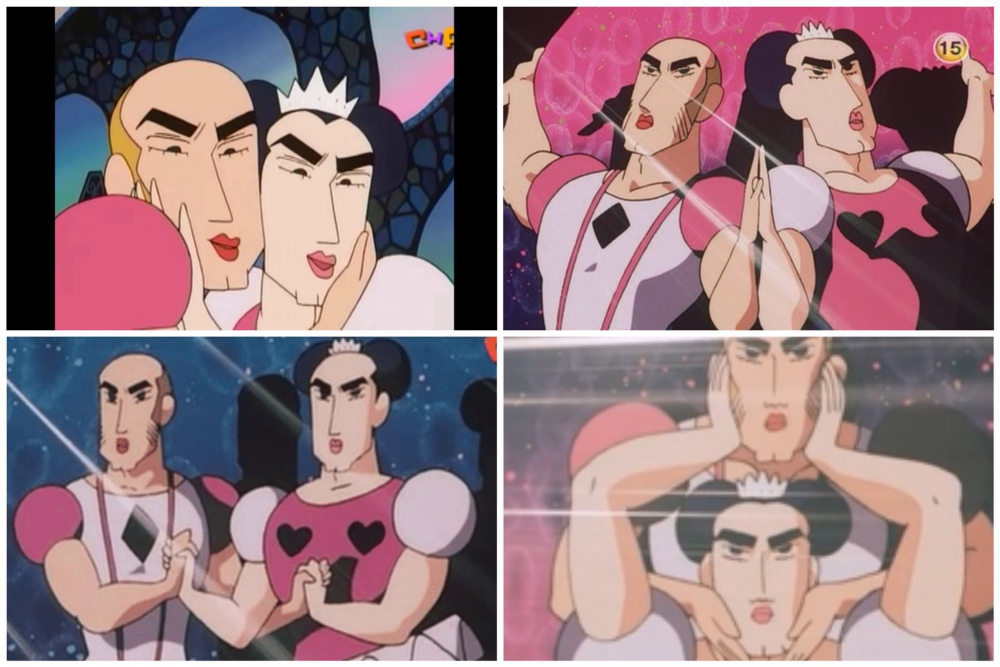 A fan who attended the event tweeted about the moment, writing, "It was so hilarious. Dawon was laughing while they were doing it, and Hwiyoung would say, 'Hyung, don't laugh. We have to be serious!' and pose for the photos passionately. It was incredibly charming."
Photos of the poses began to spread across Korean online fan communities, with one poster captioning the set with "Male idols posing like 'Shin-chan Henderland's Makao and Joma. Ah ㅋㅋㅋㅋ Why are they doing this so well? ㅋㅋㅋㅋㅋㅋㅋㅋㅋㅋㅋㅋㅋㅋㅋ."
The aforementioned post gained fast attention from netizens, who joined in on the fun and left comments like, "ㅋㅋㅋㅋㅋㅋㅋㅋㅋ Dawon is so cute," "Ah this is freaking funny... I'm going to try it at home too," "Not bad," and "ㅋㅋㅋㅋㅋㅋㅋㅋㅋㅋㅋㅋㅋㅋㅋㅋㅋㅋㅋ Look at their expressions ㅋㅋㅋㅋ." A number of netizens also tagged their friends, saying they should try these poses next time they visit a photobooth.

Meanwhile, SF9 is currently promoting their 11th mini album 'THE WAVE OF9.'