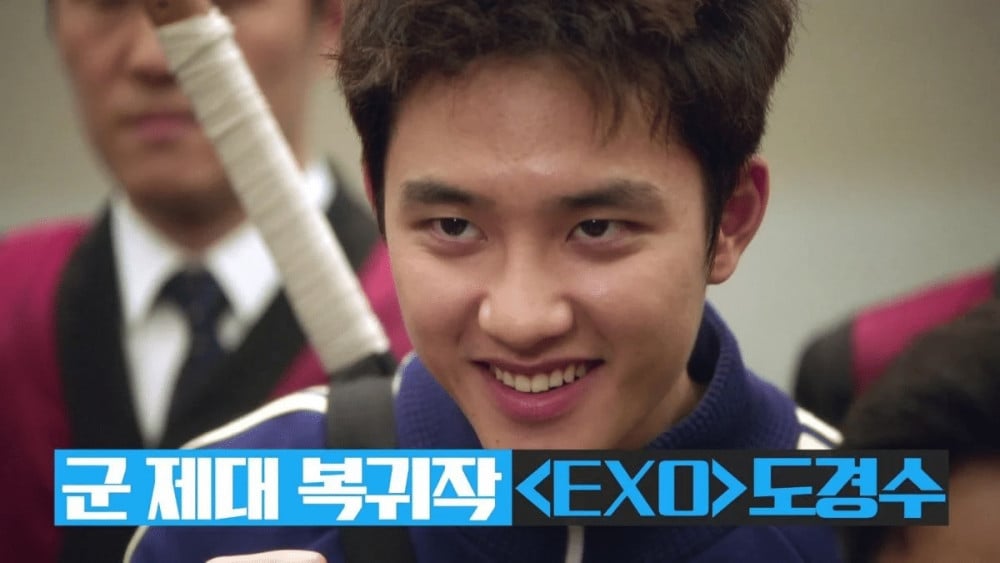 On July 7, KBS unveiled a glimpse of its exciting drama lineup for the second half of 2022, including EXO member D.O.'s highly anticipated new series, 'Bad Prosecutor'!
In fact, the short preview clip of D.O. as the rebellious and uncontrollable prosecutor Jin Jeong has become a hot topic on various communities.
In 'Bad Prosecutor', D.O. plays the role of Jin Jeong, a prosecutor who isn't afraid to challenge corruption within the legal system. While many fans have been exposed to the simple synopsis of the drama for a while, it's the first time that they're getting a firsthand look at D.O. in character!

Now, when they said, "rebellious and uncontrollable", nobody thought he was going to be this "rebellious and uncontrollable"...
Netizens commented,
"I can't wait kekekekeke. It's gonna be so good kekekekeke."
"His eyes... they're turned inside out kekekekekeke."
"A real crazy kekekekeke."
"It's already good kekekekeke. Look at his crazed eyes kekekekeke."
"He's gonna have actions scenes????? I'm shaking."
"This is totally different from what I had in mind kekekekeke."
"He's totally lost it kekekekeke. I love it."
"That shot of him posing for the ceremony kekekekeke. That says it all."
"Why does he carry around a sword kekekekeke."
"I want to watch it so bad TT."
"This is gonna be so much better than I thought kekekeke."
Also starring Lee Se Hee, KBS2's 'Bad Prosecutor' is expected to premiere some time between October ~ November of this year.