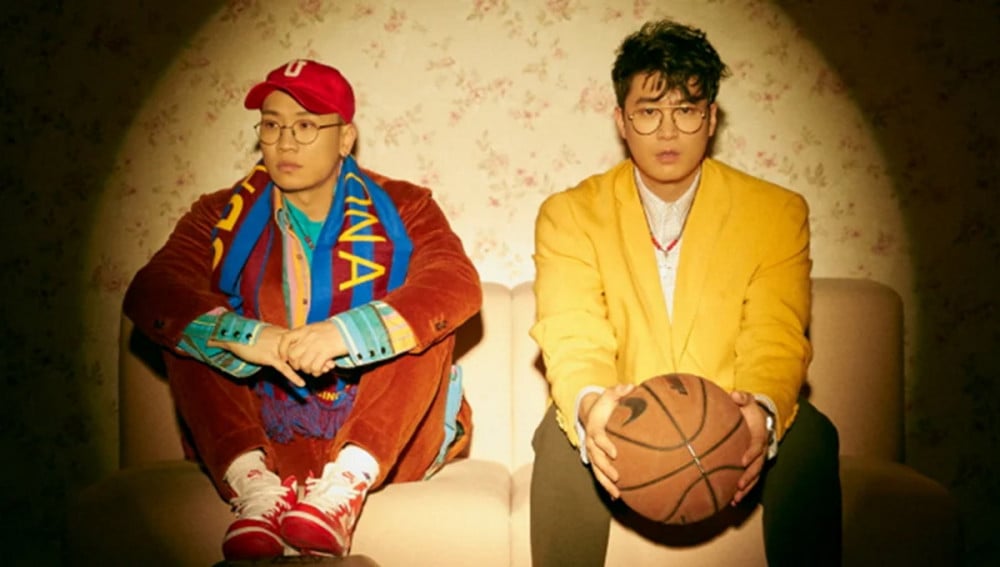 Dynamic Duo's Gaeko explained Choiza is recovering from an injury after falling.

Gaeko previously revealed Choiza was suffering from a health issue after he didn't show up to the press conference for KBS' 'Listen-Up', and he went more into detail on the July 29th episode of 'Kikwang's Music Plaza'. According to Gaeko, Choiza is suffering an injury from falling. He shared, "He's a lot more recovered now, but he's resting because the hospital told him he should watch himself until he stabilizes."

Gaeko also revealed he ran into Highlight's Kikwang at a soccer match, saying, "We left in the middle, but you continued to watch until the end." Kikwang responded, "I'm very sincere about soccer. I remember having a really good time watching with you."

In other news, Dynamic Duo are set to host the new battle show 'Listen-Up' premiering on July 30 at 10:35PM KST.