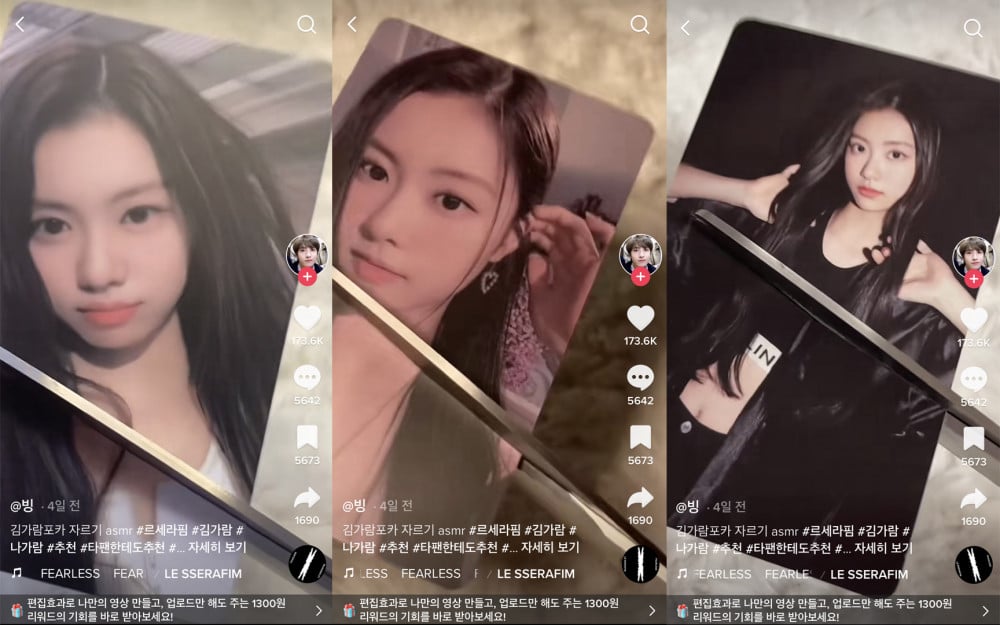 Three days ago, Source Music announced that it terminated the exclusive contract with Kim Garam following the school bullying controversy that swept up the entertainment industry this year.
Even before her debut with the group LE SSERAFIM, Kim Garam was on the cutting block as many netizens raised accusations that she was a school bully. These netizens uploaded a handful of photos and documents to back up their claims. Nevertheless, Source Music continued to deny the claims and continued to keep the idol as part of the rookie girl group, triggering netizens.
With more allegations surfacing and netizens continuing to increase in dissatisfaction, Source Music finally decided to let the idol go. Following the announcement of the contract termination, netizens expressed their relief and celebrated Kim Garam's departure from LE SSERAFIM.
One Tik Toker posted a short video of her cutting up Kim Garam's photo cards that is triggering many netizens to debate the topic again.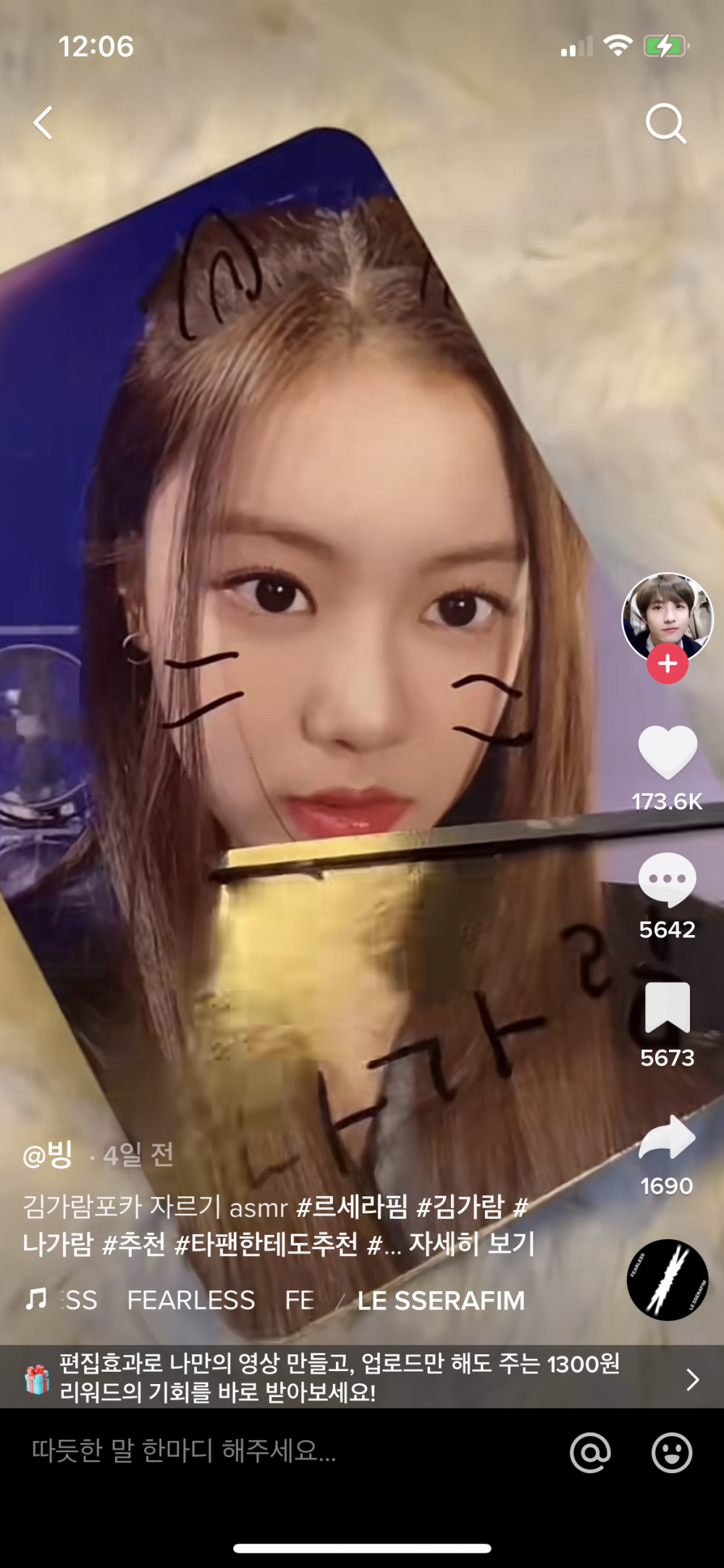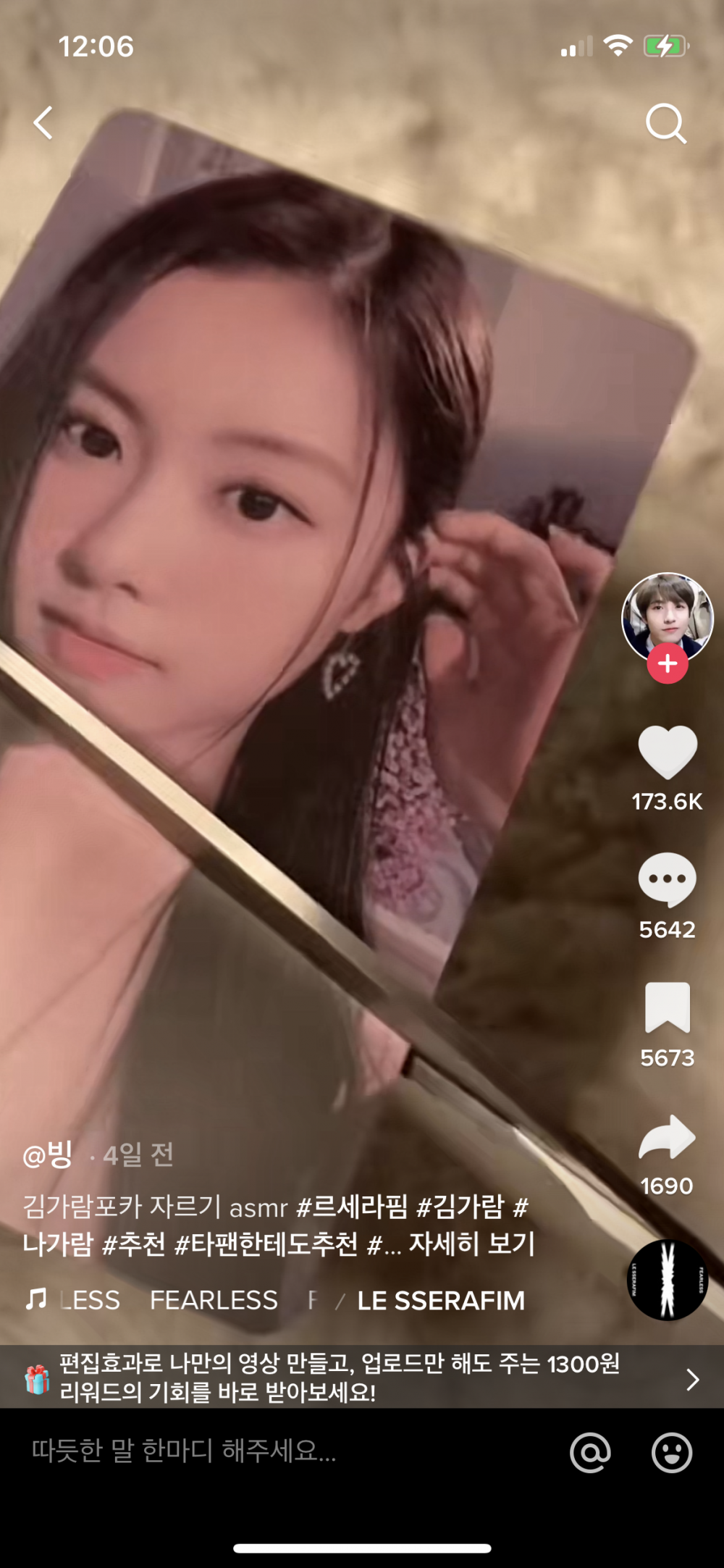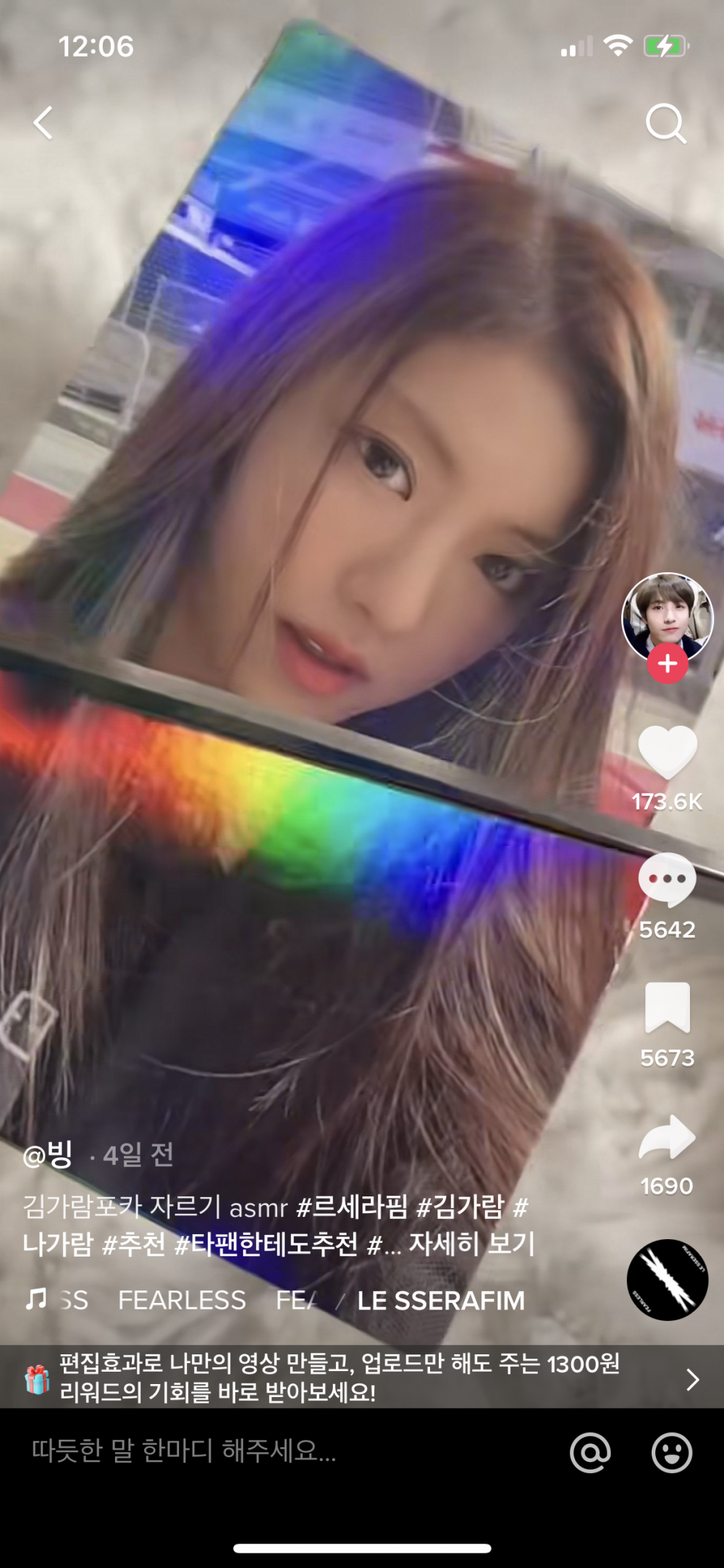 Korean Netizens commented, "This is satisfying but also scary at the same time, lol, I wonder how Kim Garam would feel if she sees this," "This action isn't something that should be praised but Kim Garam kind of brought it upon herself," "I don't know why this person is doing something like that, such an attention seeker," "They should have sold them instead of cutting them up," "Why not just give them away?" "This isn't right," "Does this person think it's justice if she cuts up Garam's photos?" "She's not even the victim but why is she cutting up her photos," and "I get Garam was a bully but this is crossing the line."