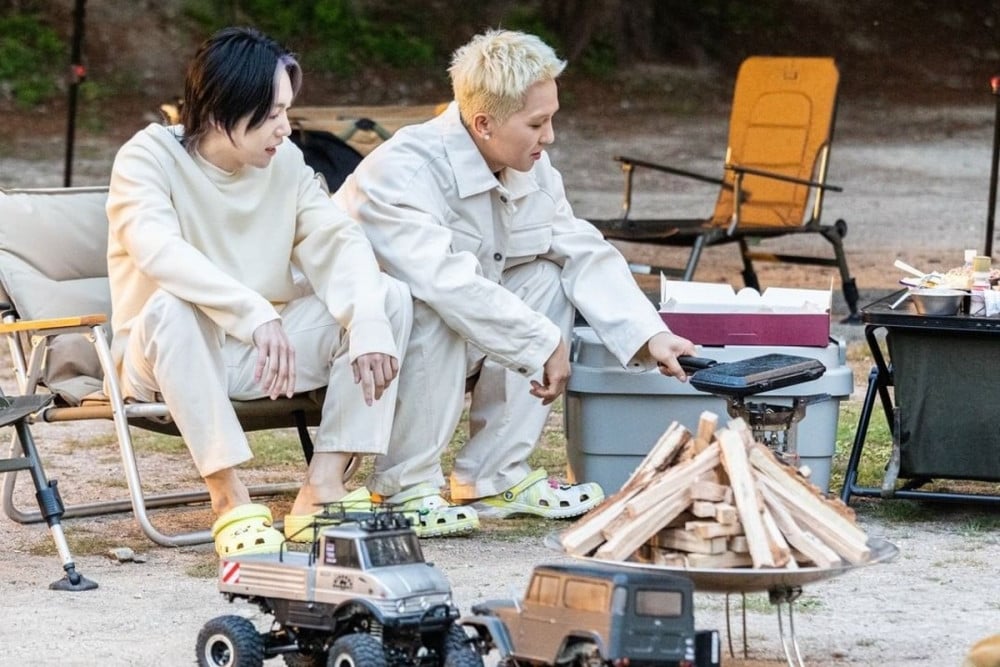 Crocs Korea has just unveiled a few preview photos featuring WINNER members for their ongoing campaign "Comes As You Are!"
The "Come As You Are" campaign is an influencer-led social campaign that calls for everyone to "be comfortable in your own shoes." In the preview photos, WINNER are seen in a camping setting, sporting Crocs that are part of the "Come As You Are" campaign.
Check out some of the photos below!