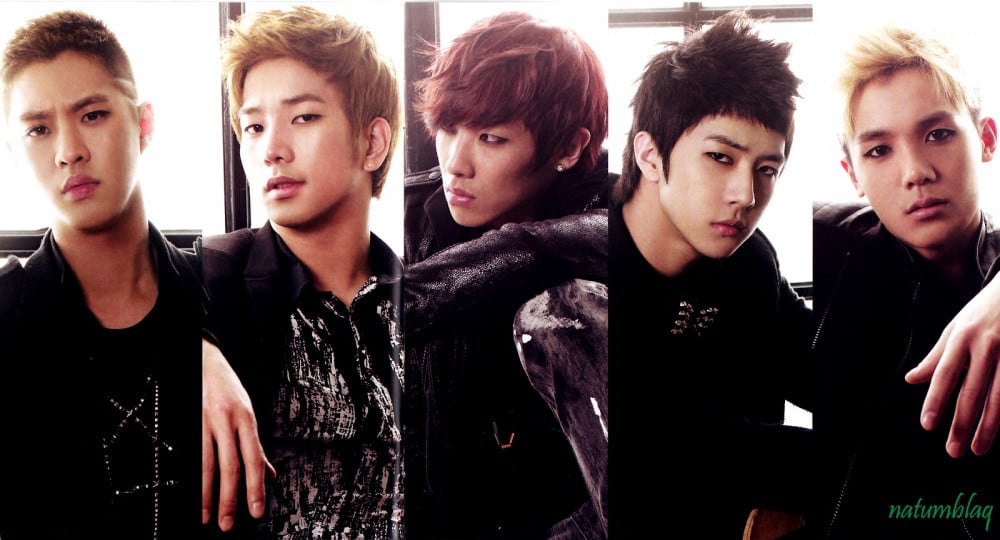 With so many groups debuting, oftentimes, it is difficult to gain the spotlight. However, there are so many groups that deserved better but never got the chance; here are six underrated artists that you may not know!
1. 5dolls (F-ve Dolls): Consisting of six members, this female group was created by Core Contents Media back in 2011 as a subunit from the mixed group Coed School. Without a doubt, when they made their debut as a subunit, they rose to popularity for their catchy bops.
2. Tae Goon: Gaining the label of the "next Se7en," Tae Goon was only within the spotlight for a brief moment upon the release of "Call Me."
3. U-KISS: One of the most international groups around, U-KISS, also known as "Ubiquitous Korean International Idol Super Stars," was created by NH Media. Gaining fame through iconic songs such as "Man Man Ha Ni," "Bingeul, Bingeul," and "0330," U-KISS' fame also was one that was shortlived, unfortunately.

4. Battle: Taking their first stage in 2006, Battle members were personally chosen by the members of Shinhwa, earning them the title of the "next Shinhwa" unfortunately, three years after their debut, it was confirmed that the band would go on a hiatus, only for the day of their hiatus to never come to an end.

5. MBLAQ: Originally produced by the veteran singer Rain, MBLAQ probably made one of the biggest debuts in K-Pop history. Many were anticipating how a group produced by Rain would sound and look like, and on top of that, what garnered the public's attention was the family ties of certain members of MBLAQ. With member Thunder being 2NE1 Dara's younger brother, Mir being actress Go Eun Ha's younger brother!

6. A'ST1: Pronounced as A-Style, this six-member multinational boy group debuted with DSP Media, with a collective mix of Chinese, Korean and Japanese members, just a bit after a year of debuting, DSP Media announced that the band disbanded on December 1, 2009.

Who are some groups you think deserve more of the spotlight? Let us know!