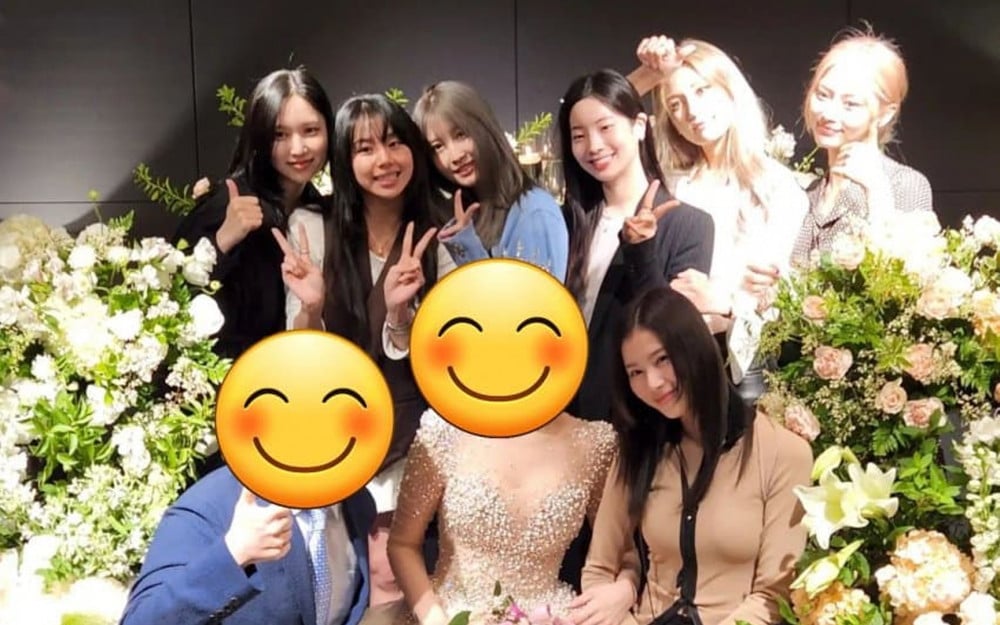 TWICE and Jeon So Mi were recently spotted attending the wedding of a JYP Entertainment staff member.
In the photo, TWICE members and Jeon So Mi are standing next to the bride as they pose for the camera.
Netizens were surprised to see the two idol artists together and commented that they were surprised to see Jeon So Mi at the JYPE staff member's wedding since many thought the agency and the singer were not on good terms.
Therefore, netizens commented, "I thought Jeon So Mi was not on good terms with JYPE after leaving the company," "I think Jeon So Mi made the right decision to leave JYP, she's doing so well after leaving," and "If she wasn't on good terms, then I don't think she could have left the agency so easily."
They also commented about TWICE and Jeon So Mi together, saying, "I don't think I could have imagined Jeon So Mi with TWICE, lol," "I felt like Jeon So Mi wouldn't look good together with Tzuyu but they do look good together," "I couldn't notice Tzuyu and Jeon So Mi because of the lighting," "All of them look so beautiful even without heavy makeup," They're all looking like angels," and "Jeon So Mi looks good with TWICE members lol."