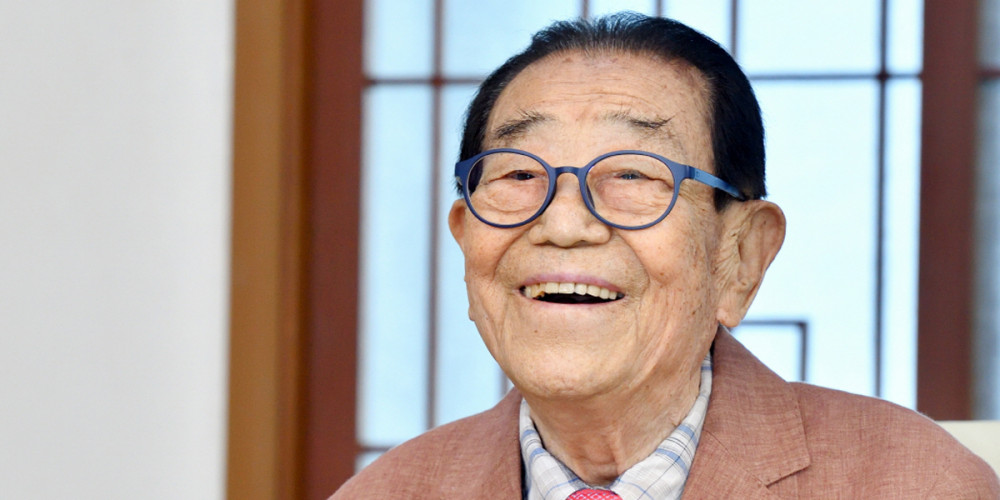 According to police reports on June 8, veteran TV host Song Hae (Song Bok Hee) has passed away on the morning of June 8 KST, at the age of 95.
After struggling with various health problems in the past few months, Song Hae collapsed in his home on the morning of June 8. An ambulance arrived on the scene immediately and transported him to the hospital, but the elder ultimately passed away.
In fact, Song Hae previously announced his impending retirement as a TV host just in May of this year, and he was in the process of discussing his exact retirement date with KBS1's 'National Singing Contest', which he has hosted for 34 years, when the news of his sudden passing was delivered on this day.
Song Hae, who made his TV debut in 1955, was also listed as the 'World's oldest TV music talent show host' in the 'Guinness Book of World Records' earlier this year as the host of KBS1's 'National Singing Contest'.
During his career as a TV host, Song Hae has been awarded the 'Lifetime Achievement Award' at the 'KBS Entertainment Awards', the 'Korean Culture and Arts Awards', and at the 'Baeksang Arts Awards'. He has also received the 'The Order of Cultural Merit', awarded by the President of South Korea.