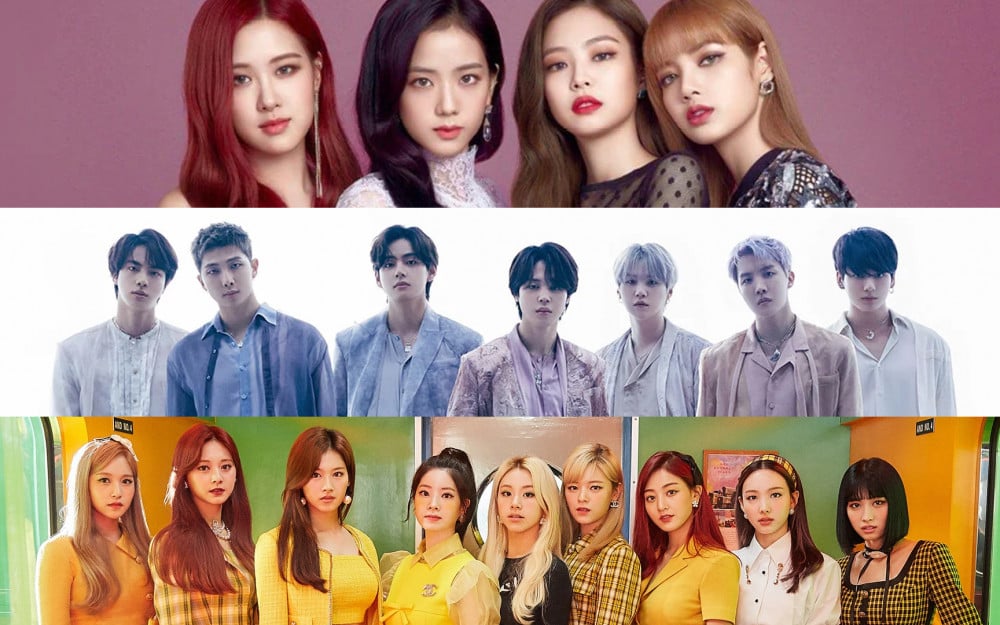 Every year, month, and week, artists are given report cards to see how well they are performing. This report card is often the number of album sales and the number of streams on various streaming sites. The number of streams is also the best gauge to see the popularity of the artist, as more streams mean more people listening to the artist's music.
Already half of 2022 has gone by, and many artists are checking to see their performances so far this year. The ranking of the most streamed K-pop idols was released on Spotify, one of the biggest streaming platforms in the world.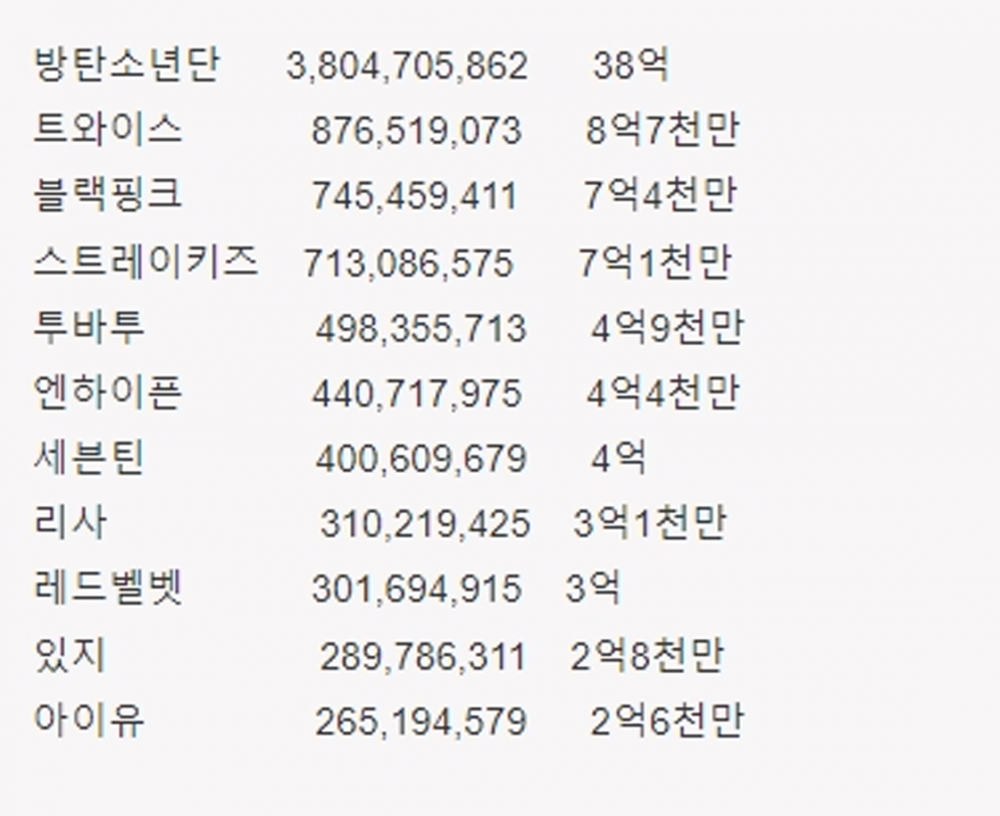 This is Spotify data over a period from January 1 until June 17. According to the numbers that were released, BTS came in first place with 3.8 billion streams, followed by TWICE with 876 million streams, then BLACKPINK with 745 million streams, then Stray Kids with 713 million streams. TXT came in fifth place with 498 million streams, followed by ENHYPEN with 440 million streams, then Seventeen with 400 million streams, Lisa with 310 million streams, Red Velvet with 301 million streams, ITZY with 289 million streams, and IU with 265 million streams.
Netizens were impressed with the numbers and commented, "All the artists that Pann said were flops are all on the list," "It seems that JYP and HYBE are popular overseas," "BLACKPINK is really amazing for being on the top-ranking without releasing new music," "BTS is really in another level," "Stray Kids are really amazing," "Where is NCT popular at?" "I think ENHYPEN is the most rookie group in that list," and "Stray Kids are doing really well on Spotify."