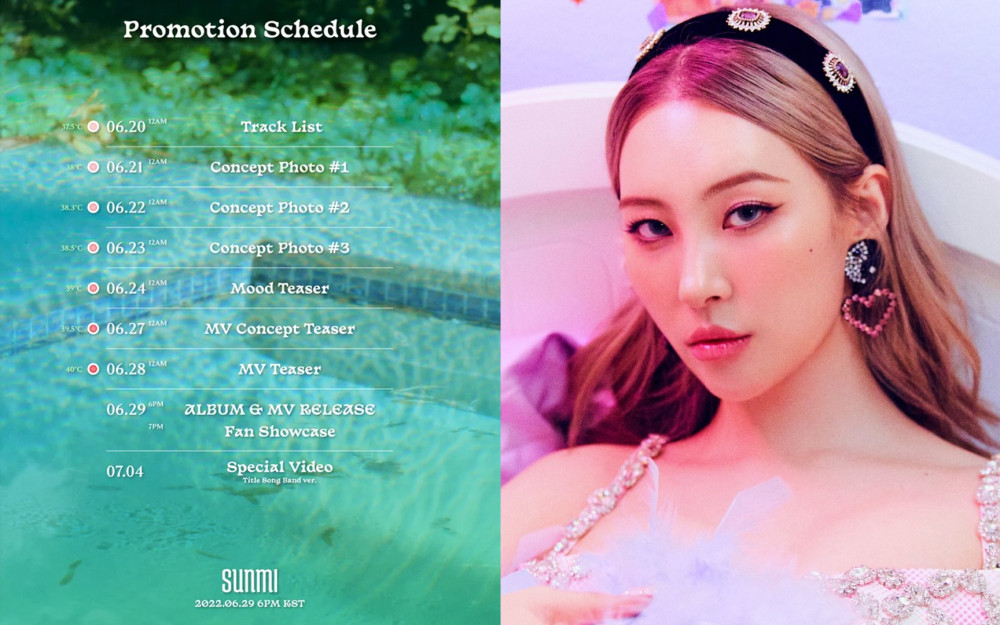 Sunmi began the countdown to her comeback and dropped the promotion schedule for her new album.
Just as reported previously, Sunmi is making a comeback at the end of this month on June 29 KST. She had previously shown off her beautiful red-orange hair through her social media, and now it has been completely unveiled that her new hair was for her comeback.
On June 17 at midnight KST, the singer unveiled the schedule chart. According to the chart, Sunmi will be dropping the tracklist on June 20 KST followed by various concept photos thereafter.
Finally, Sunmi will be releasing her new album on June 29 at 6 PM and have a fan showcase at 7 PM on the same day.