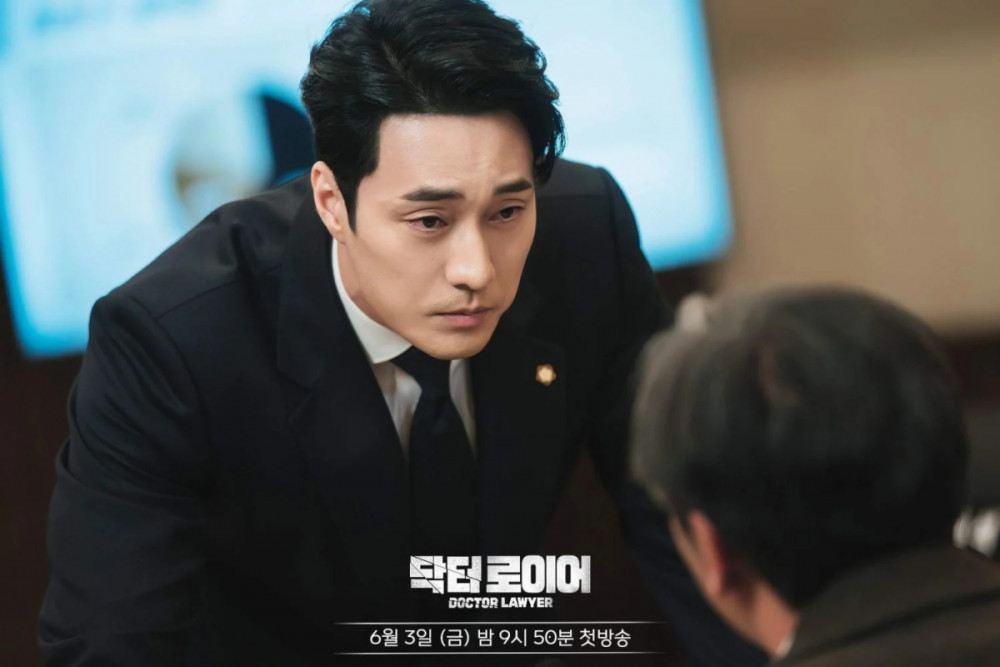 Actor So Ji Sub made a powerful drama comeback after four years with MBC's 'Doctor Lawyer'.
On June 4 KST, MBC's new Friday-Saturday drama 'Doctor Lawyer' premiered, with a peak viewership rating of 6.4%. 'Doctor Lawyer' depicts the story of events that occur in both the medical and legal fields. The first broadcast seems to have met the viewers' high expectations, as 'Doctor Lawyer' achieved a high viewership rating. At the center of attention was actor So Ji Sub's return to the small-screen after four years, and his powerful performance impressed many viewers.


[SPOILERS AHEAD]

The first episode of 'Doctor Lawyer' opened with a court scene, where a trial for a medical accident was being held. The defendant is doctor Park Ki Tae (played by Kim Hyung Mook), and he suddenly loses consciousness. Soon, he experiences cardiac arrest. It is at this moment that Han Yi Han (played by So Ji Sub) appears for the first time. Han Yi Han's appearance startles the prosecutor named Geum Suk Young (played by Lim Soo Hyang), and Han Yi Han states, "I am this person's lawyer", before providing the defendant with medical help. With its fast-paced plot and charismatic performances of the actors, 'Doctor Lawyer' immediately captured the attention of many viewers, raising anticipation for the story ahead.

Meanwhile, the 2nd episode of MBC's 'Doctor Lawyer' will be broadcast on June 4 at 9:50PM KST.