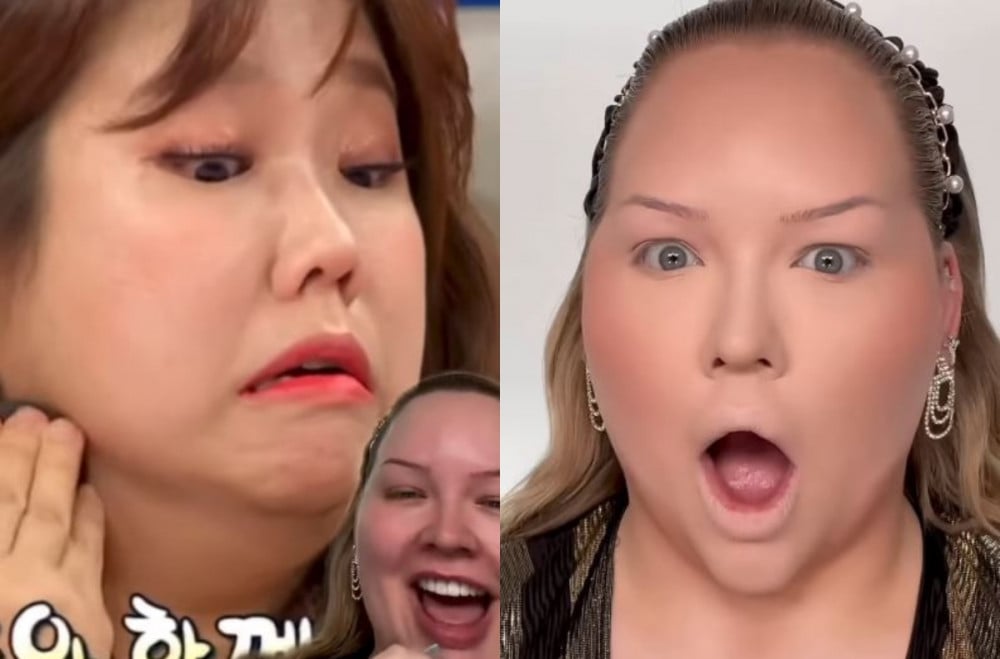 Comedian Hong Hyun Hee's interesting makeup method caught the attention of popular beauty YouTuber nikkietutorials.
During her past appearance on MBC's 'Radio Star', comedian Hong Hyun Hee drew attention with her hilarious makeup method that had surprising results. Hong Hyun Hee purposely gathered her double chin, blended a heavy amount of shading, and surprised all the panel members by showing off her newly formed V-chin. Hong Hyun Hee's video clip from 'Radio Star' became viral a few years later, and it caught the attention of American beauty YouTuber nikkietutorials.
Nikkietutorials currently has more than 13.9 million subscribers on YouTube, and is well-known across the beauty community. 'nikkietutorials' took to her Instagram Reel and uploaded a video clip of herself trying out Hong Hyun Hee's unique makeup method herself, and was shocked to find impressing results.
Watch the Instagram Reel below!
In response, some of the K-netizens' comments included:
"Lolllll, this is so frickin' funny."
"It looks like dirt on her skin..."
"Her reaction is perfect, lollll."
"So cute lolllll."
"Why does Hong Hyun Hee's [shading] look like it has much more effect? Lolll."
"Her excitement over the results is so cute lolll."
"The video is so frickin' funny lolllllll. She's reaching her maximum level of happiness."
"Ah, so funny lolllll."
"[Her saying] 'more food, here I come!!' is so funny. Lollllllll"
"To be honest, the foreign unnie's effects are not as dramatic because her skin is already so tight loll. But her reaction is so cute."