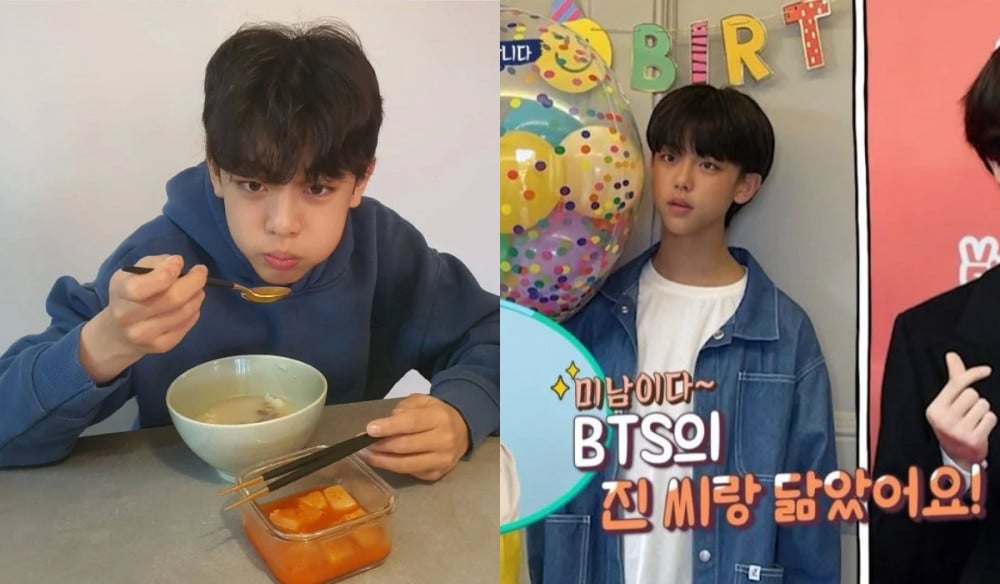 Actor Jung Tae Woo revealed his family on 'Mr. House Husband2' and netizens say his teenage son looks like BTS' Jin.

On the June 25th episode of KBS2's 'Mr. House Husband2', Jung Tae Woo and Jang In Hee couple newly joined the show. They have been married for 14 years and Jang In Hee has been working as a cabin crew for 17 years. Then the couple introduced their children including their oldest teenage son.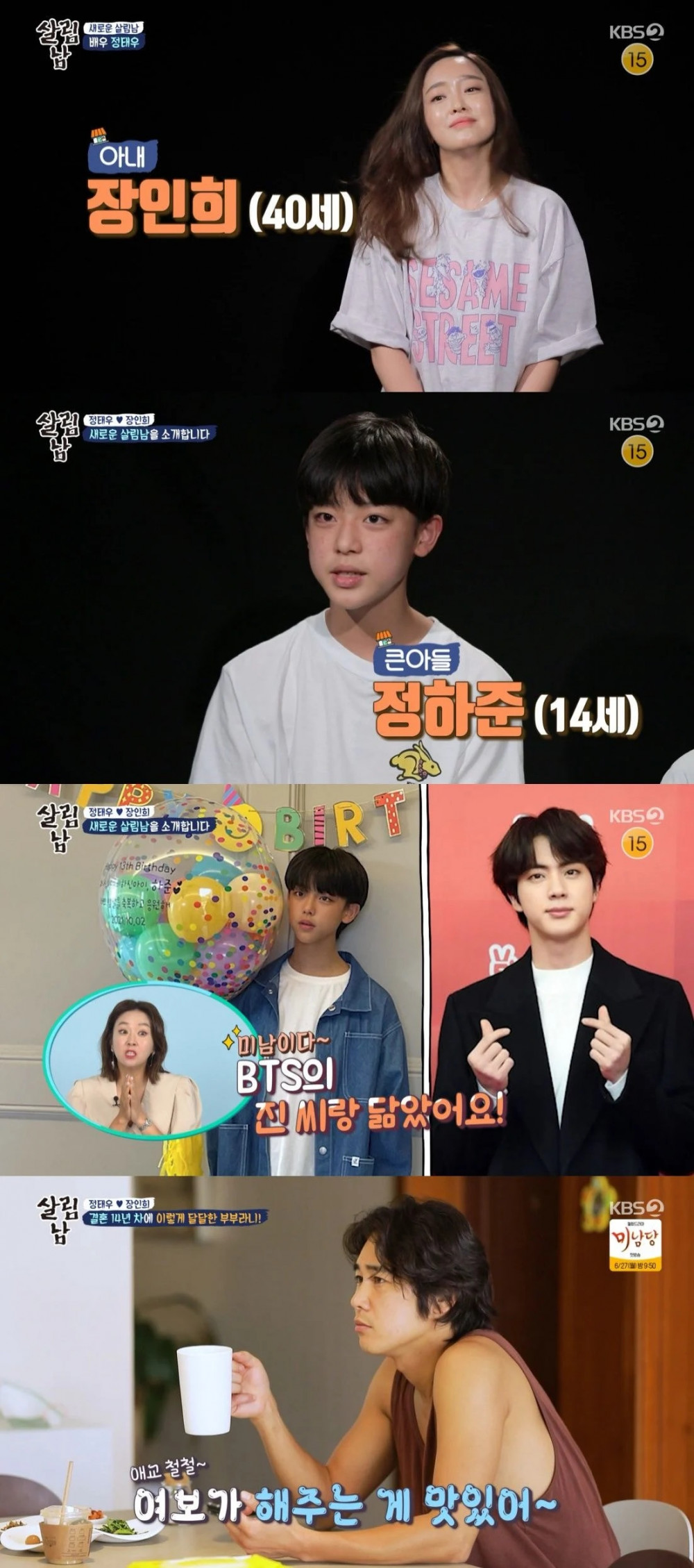 Shortly after the show, netizens gathered on an online community and shared their thoughts about this good-looking family. Some of the comments are:
"I thought it was another media play but then it was real...Please say he is interested in becoming an idol"
"I've never seen a kid that looks this good"
"His parents are good looking lol No wonder he is handsome"
"I don't think he looks like Jin but he definitely is handsome"
"14...I thought those years were the worst looking years in your life"
"He sure has a bright future ahead of him"