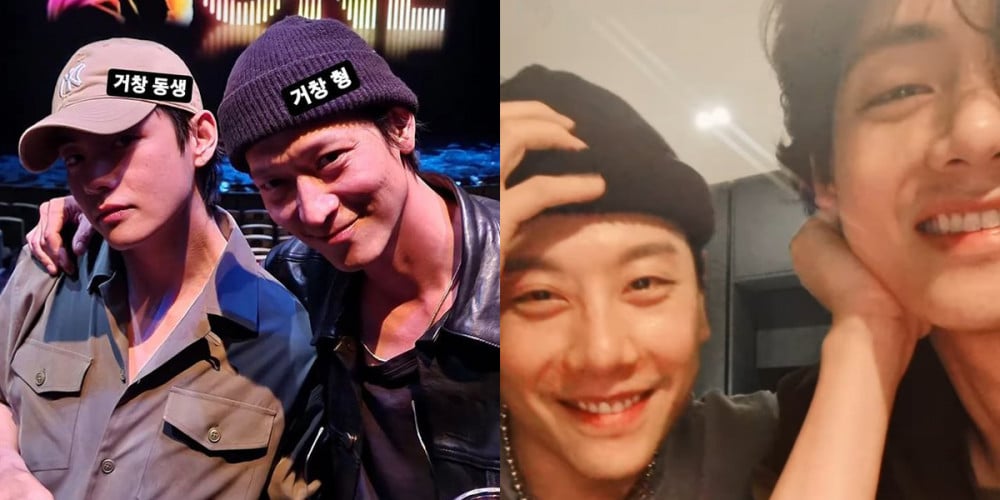 In light of the upcoming premiere of his new film 'Broker', actor Kang Dong Won took part in a roundtable interview and reflected on his attendance at the '2022 Cannes Film Festival', his chemistry with his co-stars Song Kang Ho and IU, and more.
In particular, Kang Dong Won's good friend BTS's V recently made headlines by attending the VIP preview of 'Broker', which took place back on June 2. It was revealed that V chose to return to South Korea earlier than his fellow group members after BTS's White House visit, specifically so he could attend the VIP preview.
How did Kang Dong Won react to V making headlines at the VIP preview? The actor commented, "To me, V is a cute dongsaeng. But I did not know that he chose to return to Korea early for me. I only learned of it after I met up with him at the VIP preview."
Kang Dong Won then explained how he became friends with the BTS member. He said, "I am good friends with Park Hyo Shin, and one time when I was hanging out with him, V also came. V is from Geochang-gun, and I also attended high school in Geochang, and so apparently he wanted to meet me. So we met and became friends."
Finally, Kang Dong Won was asked about the secret to his diverse friend group. He responded, "I don't have a bad personality. Just kidding (laughter). I like to listen to the stories of all kinds of different people. My job is to depict other people, so I try to hang out with many different friends as to not trap myself inside of me."