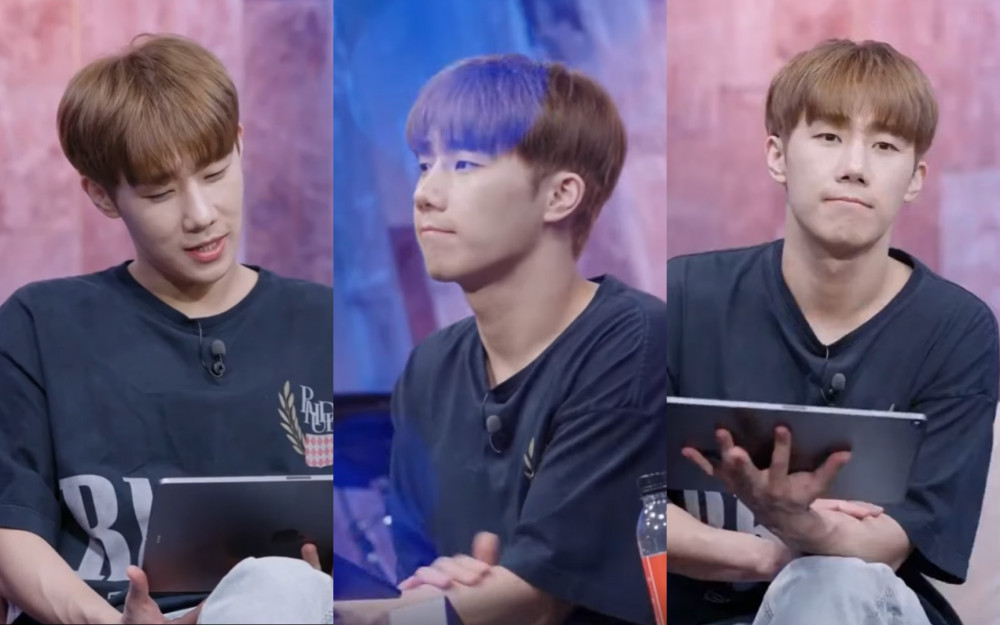 In the new episode of INFINITE's 'Sungkyu's Midnight Idol Radio' that aired on June 6, Sungkyu confessed that he was so worried that he would no longer be able to continue as a singer when he enlisted in the mandatory military service at the age of 30.
On this day, Sungkyu once again read the letters and concerns sent in by his fans while playing music for them. During this episode, one fan wrote to Sungkyu saying that she is sleepless at night because she is so worried about the future and worried about what she will do when she is 30.
Sungkyu went on to share his thoughts and explain, "30. I think you're worried a lot because you're close to the age of 30. I enlisted in the mandatory military service at 30. So you can imagine how many worries I had." He continued to say, "I really thought that I would not be able to work as a singer. This is something deep but my company, the company at that time, cut contact with me after I went to the military. They didn't contact me for about a year."
He elaborated, "So I thought, 'did I get abandoned?' and when I would do a musical at the military, the other entertainment staff members of other celebrities who were in the military, all came to watch the musical. But only my company didn't come to see me."

Sungkyu went on to say, "I'm I saying too much of a diss? Well, I'm on good terms with them now. I actually had a drink with the CEO of my previous agency. He actually gave me a phone call last week. I'm on good terms with them."
He continued to say, "But I had a lot of worries too at the age of 30; thinking about what will happen to my life. I think 30 is that kind of age." Sungkyu comforted his fan and shared his experiences. He advised her, saying, "Just think about the best scenario and the worst scenario and what you'll do for both."
Although Sungkyu shared that he is on good terms with his previous agency, his fans couldn't help but be angered about the fact that the agency had cut contact with the singer causing him to worry about his future.
They commented, "That's so crazy," "INFINITE basically helped the agency grow so big and they treated him that way?" "They shouldn't have done that to him," "he must have been so worried. How can they not have contacted him for nearly a year," "INFINITE's Sungyeol was also part of the military musical, how can the agency not visit and go see their musical when two members were part of the military musical?" "I'm so glad Sungkyu is being treated so well by his current agency," and "Is this true? How can they do that to Sungkyu?"