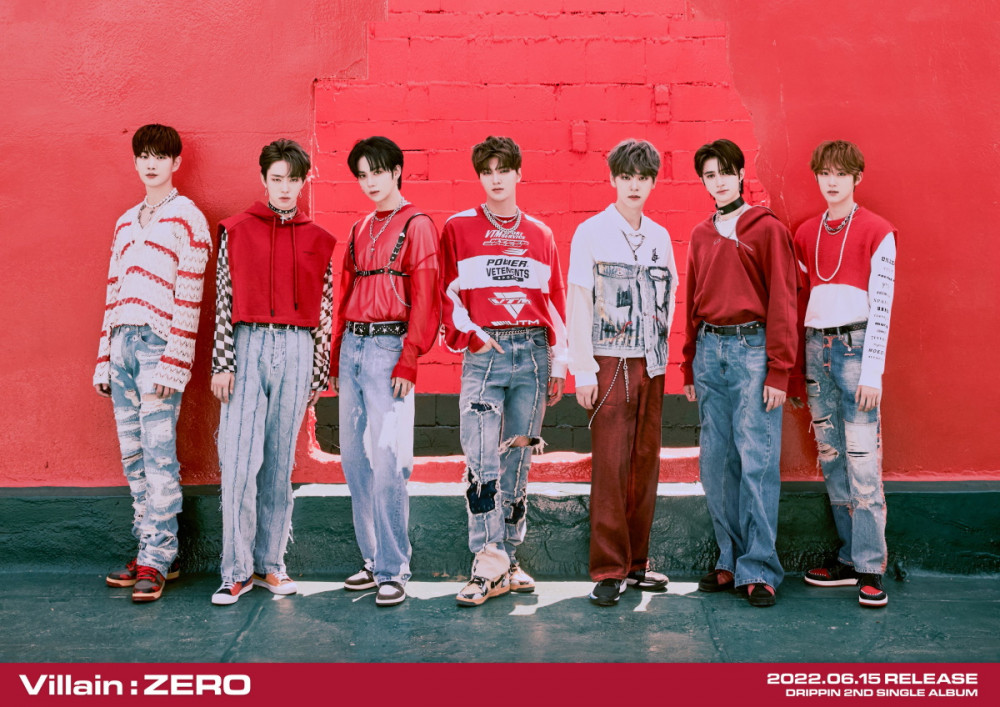 DRIPPIN have revealed their latest concept photos for 'Villain : ZERO'.

In the concept photos, DRIPPIN show up in red as they take on a street style concept. 'Villain: ZERO' is the follow-up to their previous mini-album 'Villain', and it's expected to show the group's expanded worldview. Meanwhile, DRIPPIN will be back with 'Villain: Zero' on June 15 at 6 PM KST.

Check out their concept photos below, and let us know what you think. Are you excited for DRIPPIN's comeback?