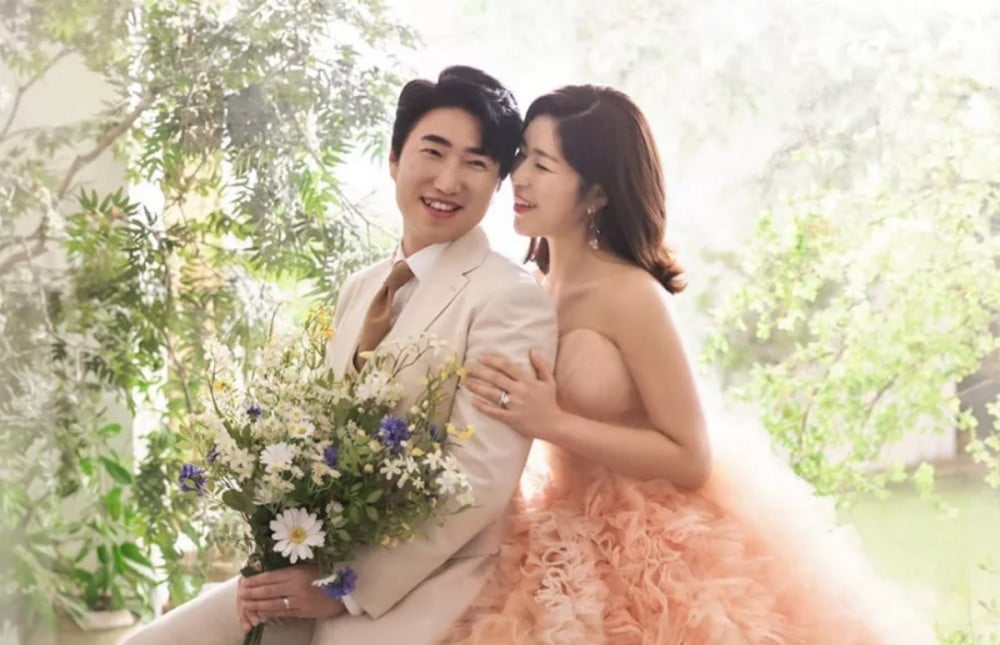 Comedian Jang Dong Min and his wife have welcomed a baby daughter!

On June 17, Jang Dong Min announced on Instagram that he's become a father for the first time and shared a photo of himself and his newborn. He wrote, "I was waiting in the hospital waiting room when I heard a loud cry, and I knew it was my daughter. I will raise her well and healthy. I finally became a dad! Honey! Treasure! I love you! Both the baby and mother are healthy. Thank you."

HaHa also congratulated the comedian, saying, "Congratulations," while fellow comedian Moon Se Yoon stated, "Congratulations, hyungnim. I hope she grows up healthy and well."

Jang Dong Min and his non-celebrity wife tied the knot in December of last year. Congratulations to the couple and their families!