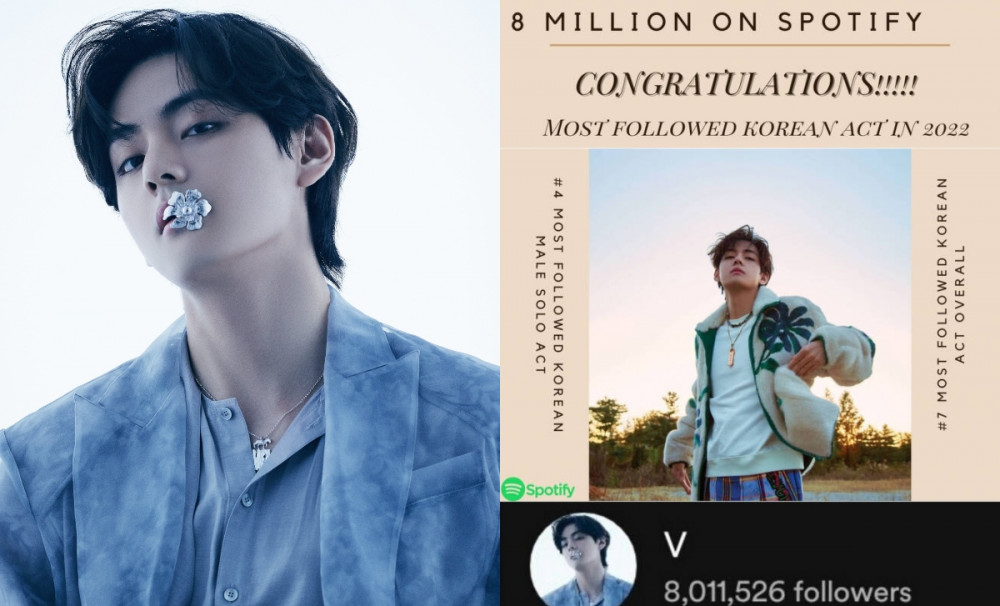 BTS's V has broken another personal record.

On June 14, BTS member V surpassed 8 million followers on Spotify, the most popular global music platform. Previously, with his solo original soundtrack "Christmas Tree" for the drama 'Our Beloved Summer', V reached 3 million followers on Spotify. In addition, V drew attention for gaining the most monthly followers between January and May in 2022, among all K-pop solo artists.

Currently, there are a total of 1,163 K-pop artists registered in Spotify, including both group and solo artists. Here, V is ranked #9 among both group and solo K-pop artists, and #4 among all solo K-pop artists. With only three tracks and no solo mixtape or albums released yet, V has managed to achieve one of the greatest increase in followers on Spotify.

Meanwhile, lyricist Kim Eana revealed on the recent broadcast of MBC's 'Radio Star' that she is working with V on his upcoming solo album, raising anticipation.