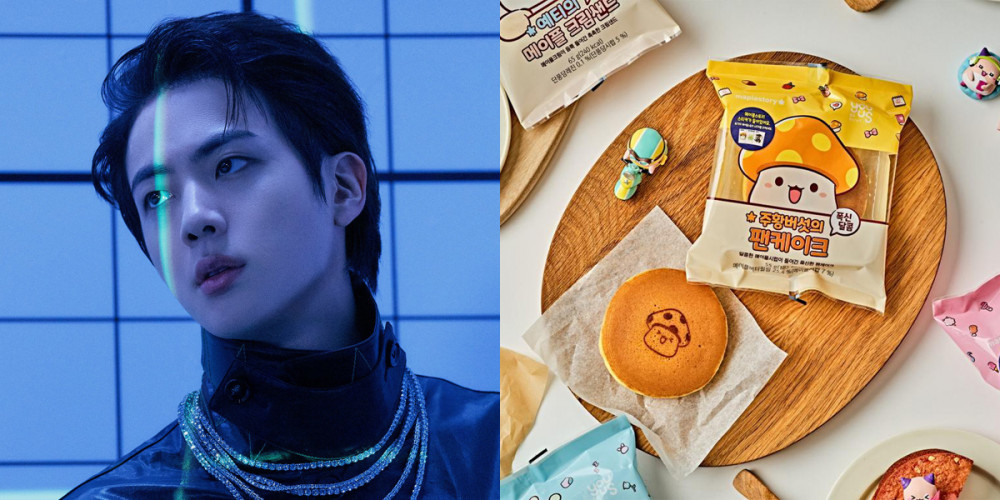 Move over 'Pokémon' bread, because there's a new "hot" item in town!
Nexon has partnered up with South Korean convenience chain GS25 for a brand new collaboration item that everyone will want to get their hands on - 'MapleStory' bread!
The collaboration features 5 different bread flavors, and each package contains a mystery sticker. 'MapleStory' fans will have a chance to collect all 80 characters featured in the stickers, including some of their favorite monsters!
Immediately after GS25 released its new 'MapleStory' bread across the nation on June 17, people began raiding convenience stores to sweep them up. One of those people was BTS's Jin, well-known for being a serious fan of 'MapleStory'!
Jin told fans on Weverse, "I went to like 15 convenience stores today. I didn't buy all of them though, so others could also buy them. I don't think I need to worry about food for the next three days. Please give me Winky."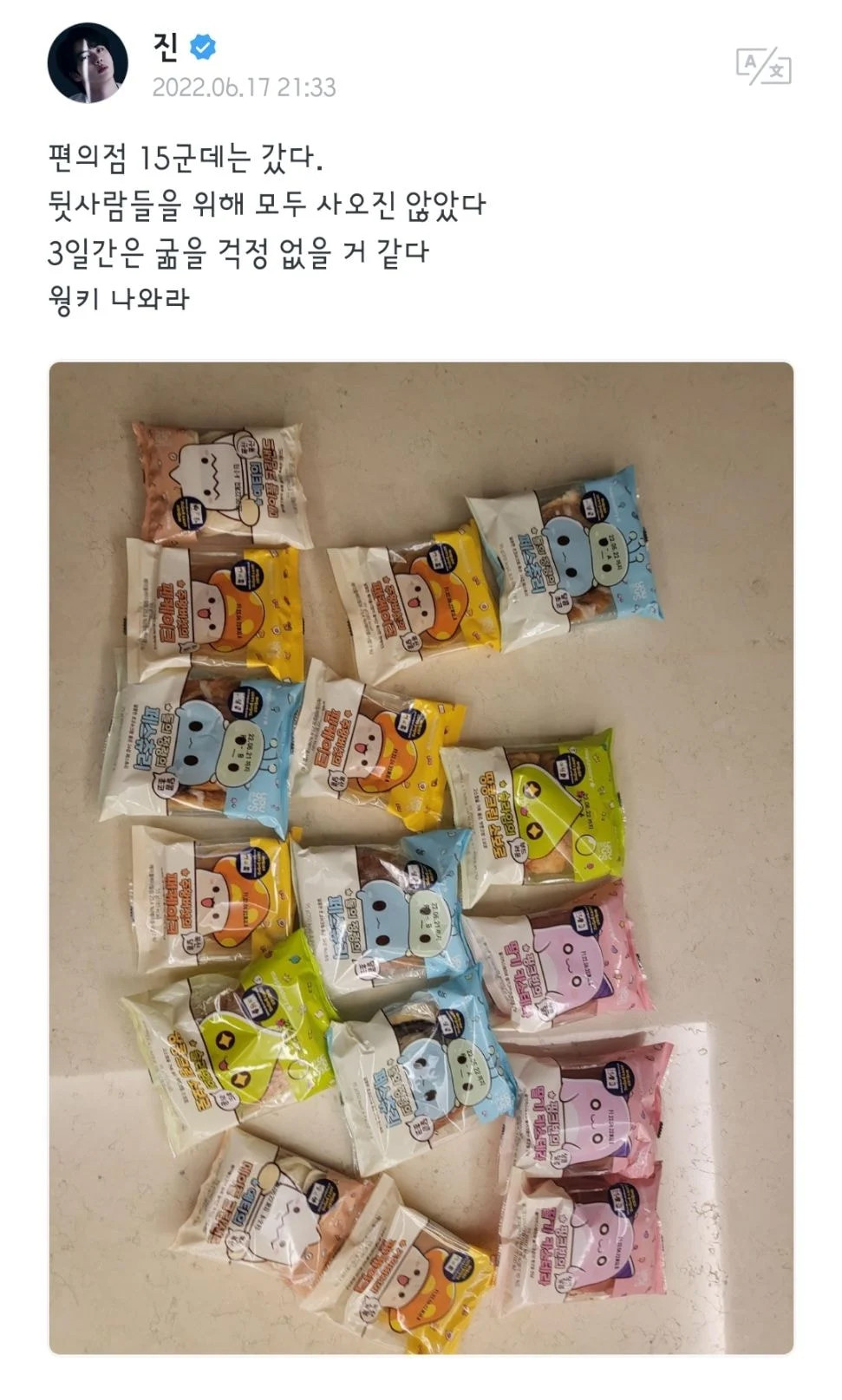 It looks like the character that Jin is trying to "pull" is the adorable "Winky"!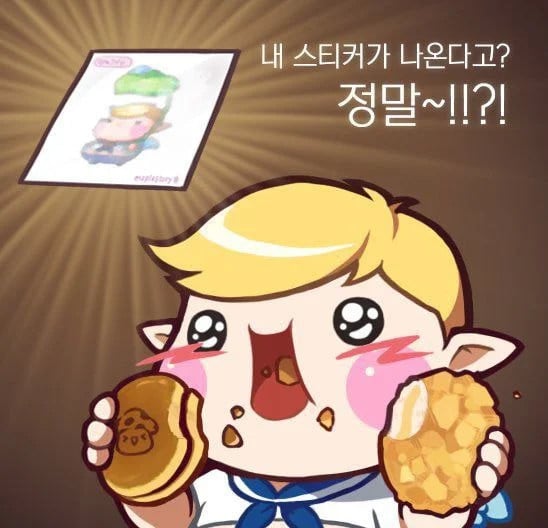 Meanwhile, 'GS25' also gave Jin a shoutout via Instagram story after hearing the news that the BTS member had joined the hunt for 'MapleStory' bread. The convenience store chain wrote, "This ARMY is crying... Jin you are the light..."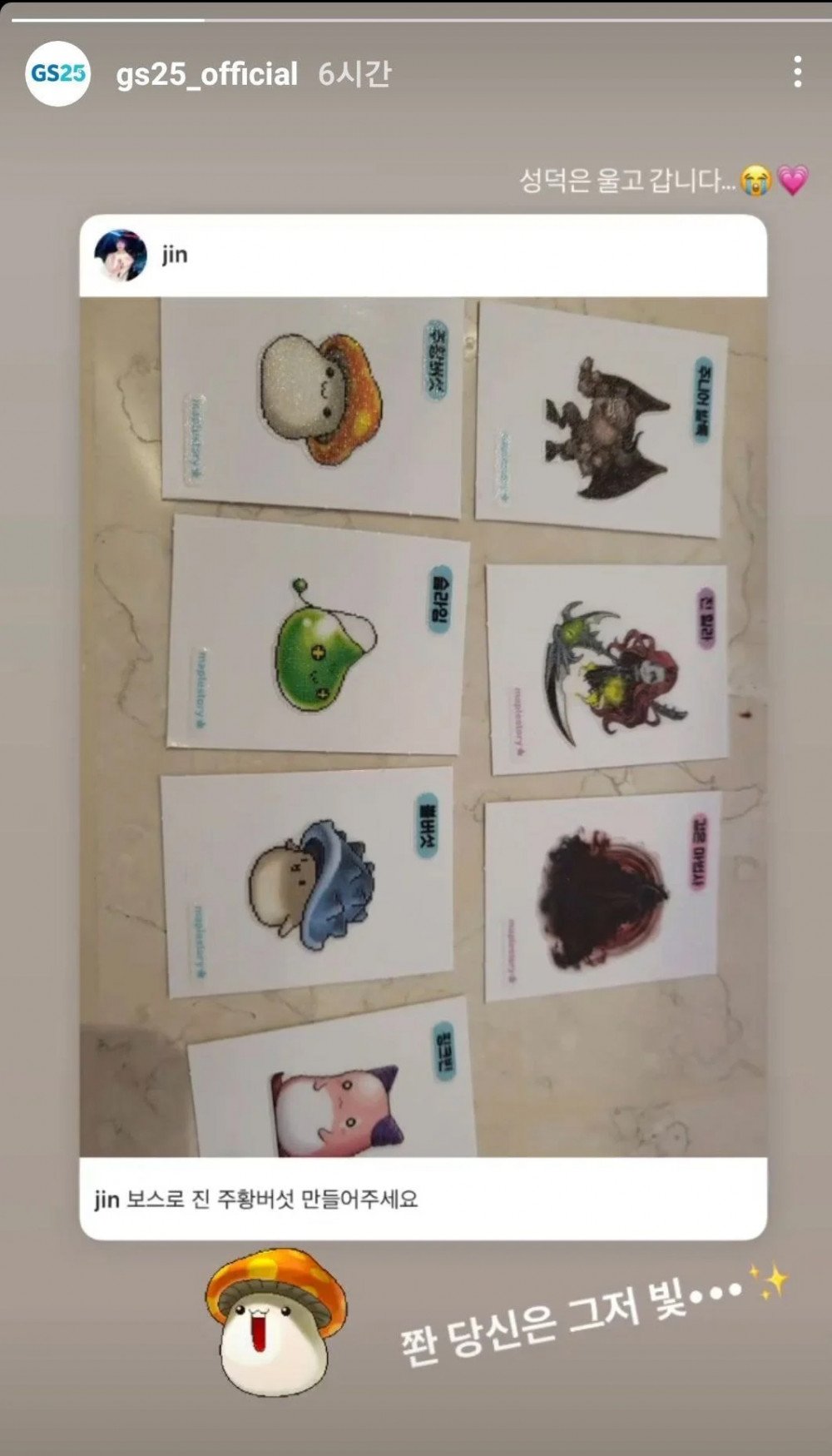 Who else wants to try the new "hot" item in South Korea, the 'MapleStory' bread?