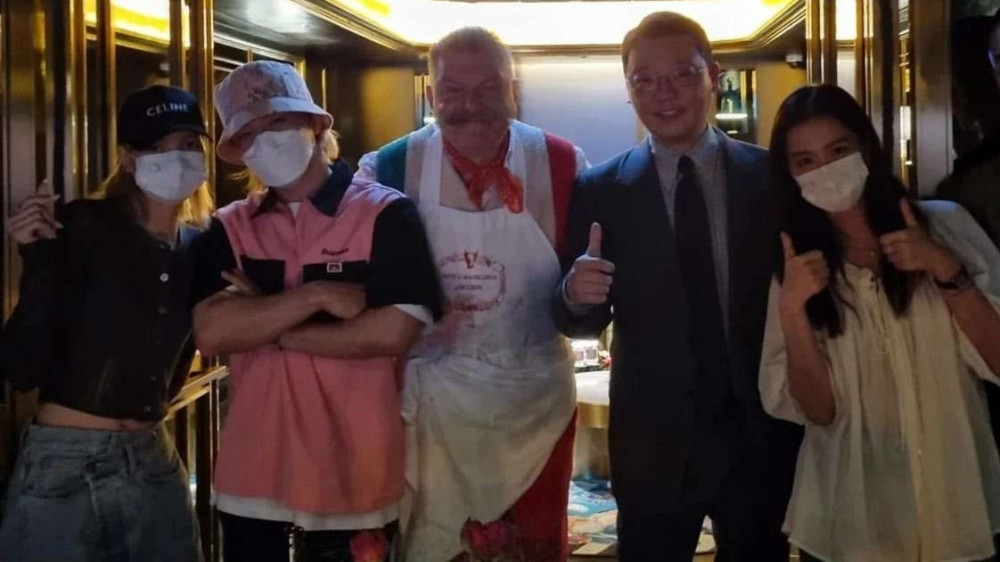 Lisa, Jisoo, and Taeyang were spotted at a restaurant.
On an online community forum, a photo of five individuals pleasantly surprised fans. In the photo, BLACKPINK's Lisa and Jisoo were seen together with Big Bang's Taeyang, who are close friends as well as labelmates. The three idols were accompanied by a professional and another who presumably appears to be the chef, which hints at fine dining.
The uploader of the post expressed shock with a question: "What is this combination?"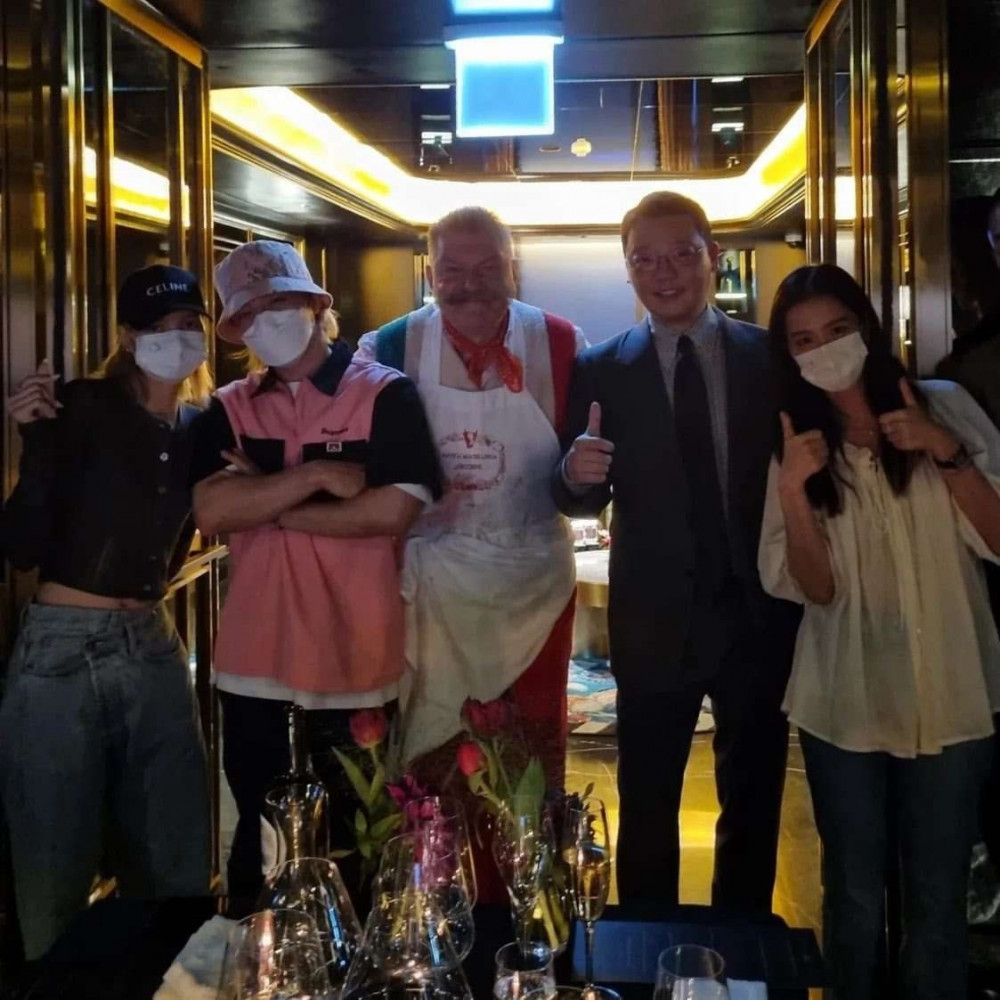 But, in the comments, netizens shared that those members should be close friends since they have crossed paths in the past. For instance, the top-voted comments read:
"Big Bang members and Jisoo were seen playing around at end-of-year award shows during their debut days, so it's been a while since we're seeing them being friendly once again"
"BLACKPINK members went to Taeyang's solo concert in the past and Jisoo tried to surprise Taeyang by hiding in the back of a trashcan and yelled "hey!" but Taeyang supposedly had no reaction"
"Lisa was in (Taeyang's) Ringa Linga video lol"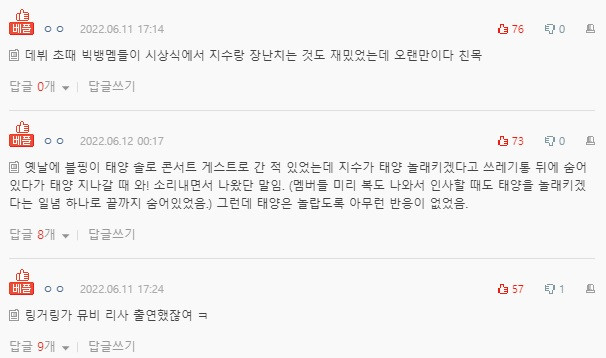 Other reactions also include:

"Could all of them please just release an album"
"Love seeing them together"
"They were always friends, y'all!"
"Wow it's been a while since we're seeing Taeyang in that kind of setting"
"They already know each other well"
Did you already know they were close friends?