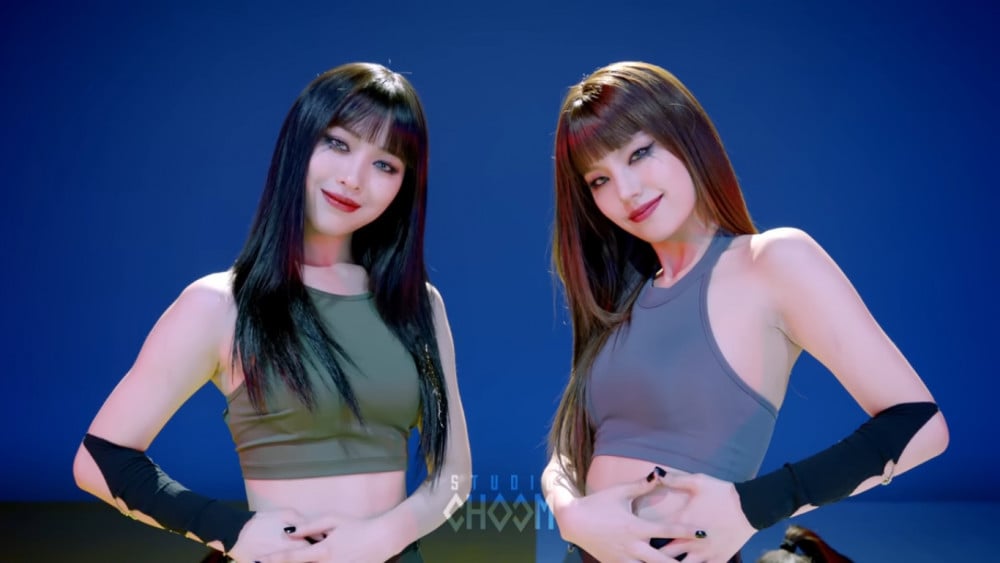 Netizens are obsessed with Yeji and Ryujin's recent dance cover.
Recently, the two ITZY members sent shivers down viewers' spines with a powerful 'MIX & MAX' dance cover of Bebe Rexha's "Break My Heart Myself" on Studio Choom. The video quickly gained attention on community forums where netizens shared their reactions praising the two members' unbelievable charisma and performance skills.
In the comments, netizens especially shared how they have been "replaying" the video over and over again. Heaps of comments also showed how much netizens wanted the pair to form a unit, officially.

Fans also revealed their love for Yeji and Ryujin's hair styles and make-up, which is visible even from the very thumbnail of the video. The storyline of their choreography, concept, and visuals all seem to line up perfectly, according to the fans.
Check out some reactions below:
"Perfect from the opening"
"They are so good at dancing and their facial expressions omg"
"It's like performance art"
"I want them to form a unit like Irene & Seulgi"
"They are like twins"
"They should just become a unit...I'm going crazy right now...Their synergy is out of this world"
"Legendary"
"So, when are we getting an official unit?"

Would you like to see a Yeji & Ryujin unit?