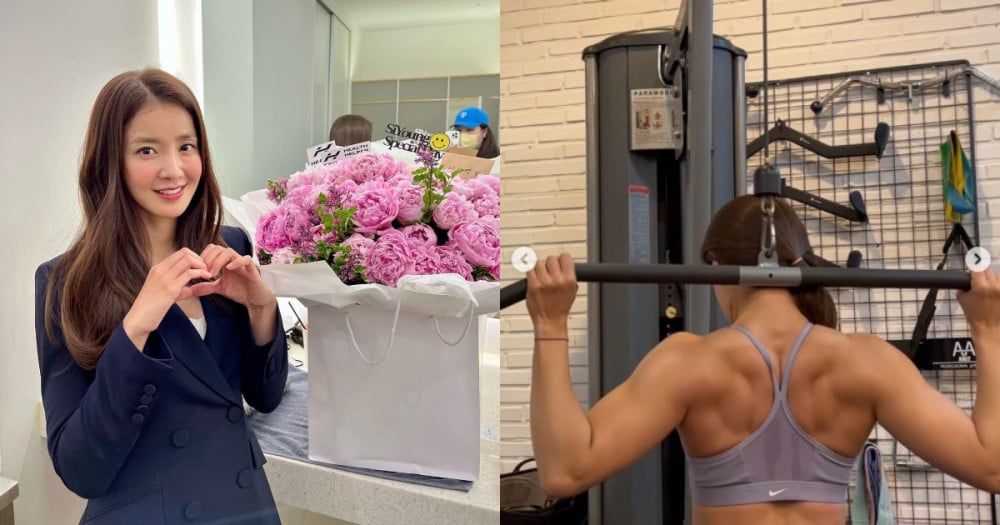 Actress Lee Si Young proudly shared the results of her body composition analysis.

On June 14 KST, Lee Si Young took to her personal Instagram and wrote, "Body composition. I was happy to see that my fat percentage was less than 10%, but I felt defeated after I was told to keep coming [to the gym] until I reach 30kg in muscles. But I was still proud. 1. Hiking at the mountains or swimming everyday 2. Exercise everyday with hulk teacher who is full of frustration (the exercise video clip is from when my fat percentage was 15%) 3. Eat well 4. Sleep well".
Along with several photos of herself at the swimming pool, hiking in the mountains, and at the gym, Lee Si Young also included a photo of her body composition analysis. Here, it revealed that Lee Si Young currently weights 55.4kg, is built of 28kg in muscle, 5.2 kg in fat, and has a body fat percentage of 9.4%. Lee Si Young's amazing physique due to her regular exercise impressed many. In particular, a video clip in Lee Si Young's Instagram post showed her strong back muscles.
Who wants to join Lee Si Young for her fitness workouts?