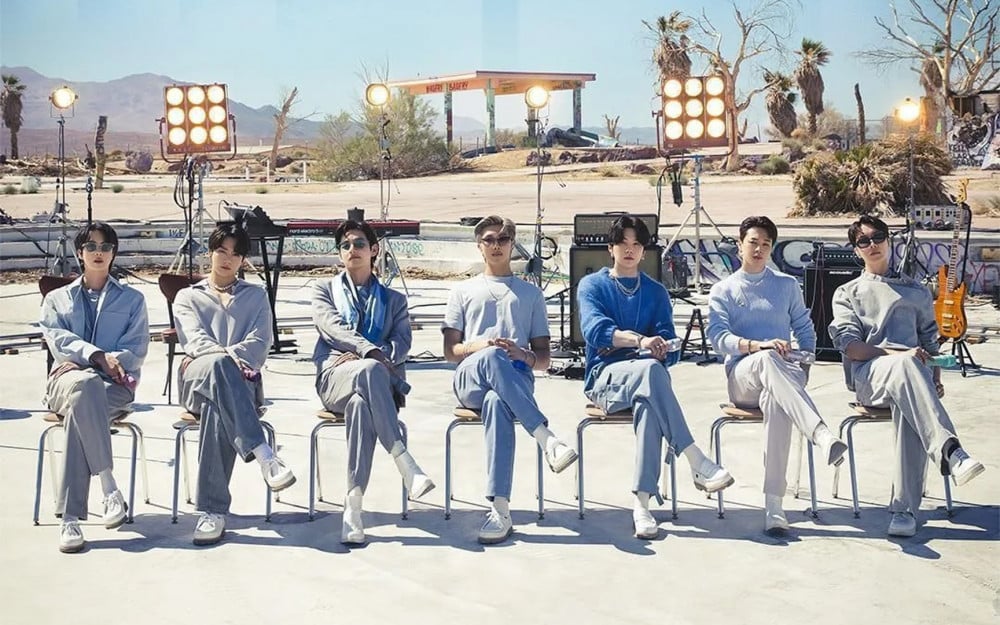 BTS released the official teaser poster for their special 'Proof' live event.
According to the poster, BTS is planning a special live event on June 13 and announced that the event will include a special guest. Furthermore, it was revealed that the event will feature a pre-recording for Mnet's 'M Countdowns' with ARMYs.
Big Hit Music announced, "This recording will be conducted on a special day only for BTS members and ARMYs, and we have increased the size and number of seats for more ARMYs to participate in this event as possible."
According to the announcement, the pre-recording will take place on June 13 at the Jangchoong Stadium and the event will hold 4,000 people and 100 additional reserved seats.
Netizens commented, "I really want to go," "I am really going to go," "So this is the special event that was announced," "So BTS wants to celebrate on this special day with ARMYS!" "I really want to go" "4,000 ARMYs! that's so crazy," "That's a lot of people who could be chosen!" "I can't believe they're planning a special event for ARMYs to go for free," "This is so awesome!" "I really want to be picked for this event!" and "Please let me go to this!".