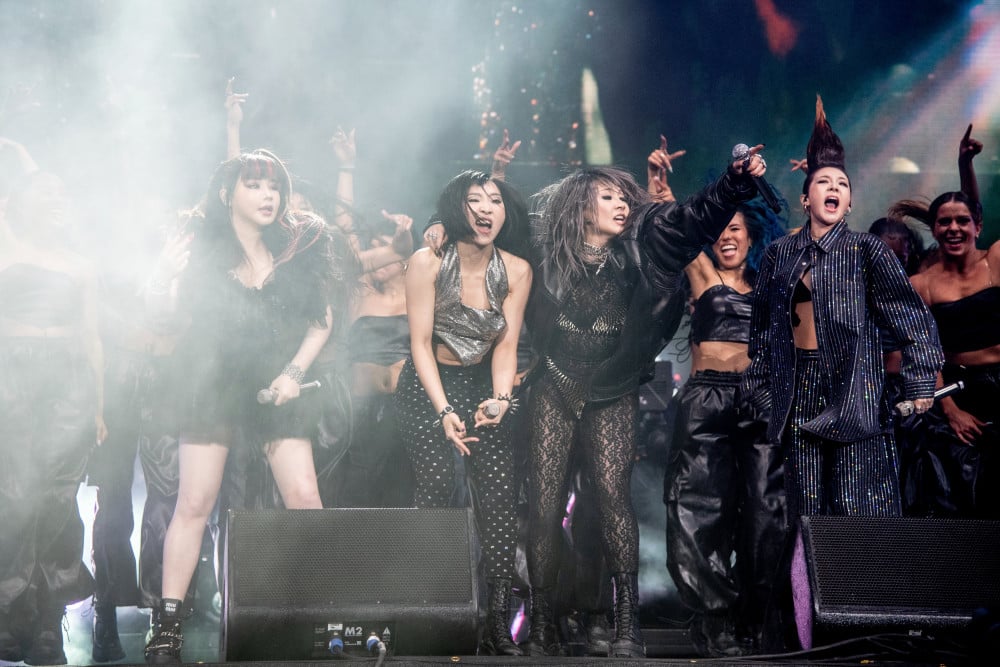 Last month, the highlight of Coachella, America's largest music festival, was 2NE1's surprise reunion and "I'm the Best" performance.
Park Bom, Dara, and Minzy made a surprise appearance at CL's performance and stood on stage as a 'complete' group for the first time in 7 years. Overseas fans cheered as the K-pop idols who unfortunately disbanded were reunited. Rolling Stone, an American music magazine, selected 2NE1's stage as one of "This year's Coachella's best."

However, this performance was prepared in secret. This is because all four members left the agency, YG Entertainment, and are active in different agencies. They can all sing together, but they need YG's permission to promote as 2NE1 that incurs incomes such as performances, or the trademark rights must be transferred.
If they use 2NE1's name in concert promotions or new albums without these procedures, they may be involved in a trademark infringement lawsuit. This is why the performance of the whole group was carefully prepared without publicity. However, an official from YG Entertainment said, "We have no plans to take any legal action," while saying, "We have no position to disclose specifics about 2NE1's performance."
The issues over the trademark rights of K-pop idols have been ongoing for decades. H.O.T, the first-generation idol, had no choice but to use 'High-five of Teenagers' instead of H.O.T at the reunion performance that was held for the first time in 17 years through an MBC variety show. The boy group B2ST gave up the group name they had been using for eight years due to a conflict with their former agency Cube Entertainment and has been promoting as Highlight since 2017.
Judging from legal or industrial practice, it is correct that the trademark rights belong to the entertainment company. In Korea, it is common for an agency to plan an idol group, invest in it, produce its music, and debut the group. It is only logical that the party who pays the money and bears the risk of failure should take the right to profit. In the case of SM Entertainment, it has various intellectual property rights (IP) trademark rights such as patents, design rights, and artworks. It owns 1862 trademark rights.
However, different views are emerging with the recent rapid growth of the entertainment industry. Many are saying that the agency should not be allowed to monopolize the rights of an idol group because the members have to work hard to gain popularity as well. No matter how good a song is made by an agency, success cannot be guaranteed unless the members work hard. The view is that idols spend a lot of time and effort to increase their brand value, so their rights should be recognized as well.