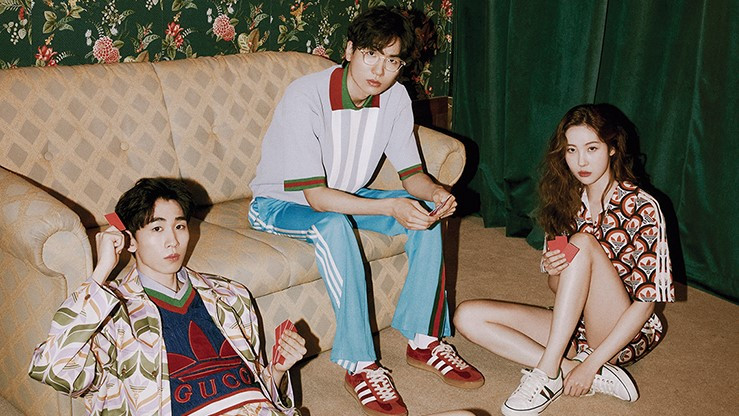 Sunmi and her two younger brothers showed off their sibling bond in a pictorial for 'Elle' Korea magazine.

On May 23rd, 'Elle' magazine revealed the pictorial featuring Sunmi and her brothers. According to the fashion magazine, the three posed with the concept of reminiscing their childhood. During their interview after the pictorial shooting, they chose the most memorable moment in their childhood as their way to their elementary school together.
Sunmi didn't forget to show off her affection towards her brothers by saying, "I'm proud of our maknae whenever he calls his brother 'hyung'. I can see him respecting his older brother although he is older by only 2 years. Both of them grew up to be amazing adults."
You can read the full interview in the June issue of 'Elle' magazine.