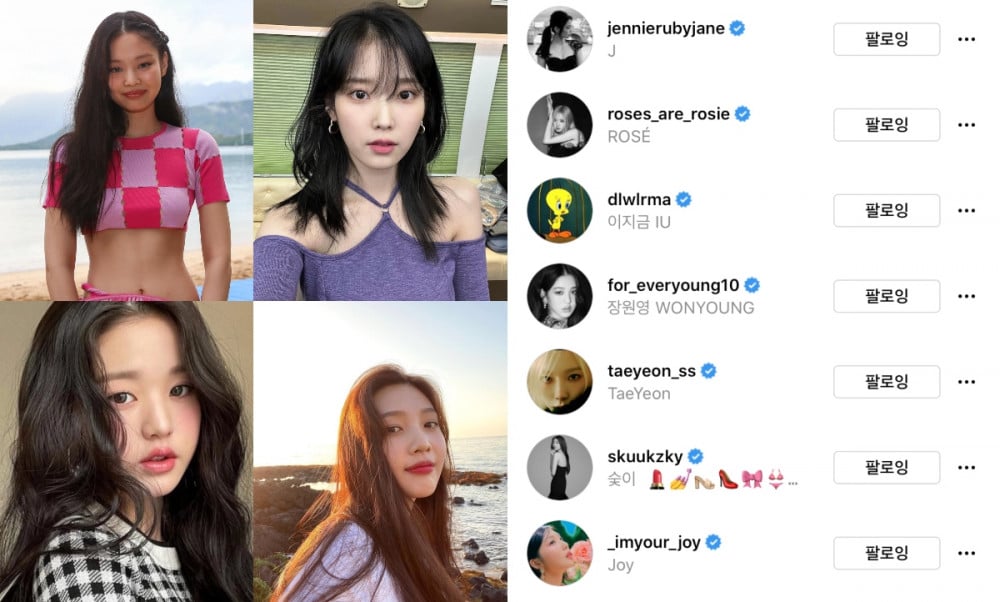 Netizens discussed the top female celebrities that their friends always seem to be following on Instagram.
On May 4, one netizen took to an online community and created a post titled, "When I see friends around my age, they're always following these female idols by default."

The netizen then posted a photo of the Instagram page showing the mutual celebrities followed. The mutual celebrities followed included BLACKPINK's Jennie and Rosé, IU, IVE's Wonyoung, Girls' Generation's Taeyeon, Suzy, and Red Velvet's Joy. The netizen then added, "I'm in my 20s, and I think these female idols are always on the following list of people around me. How about you?"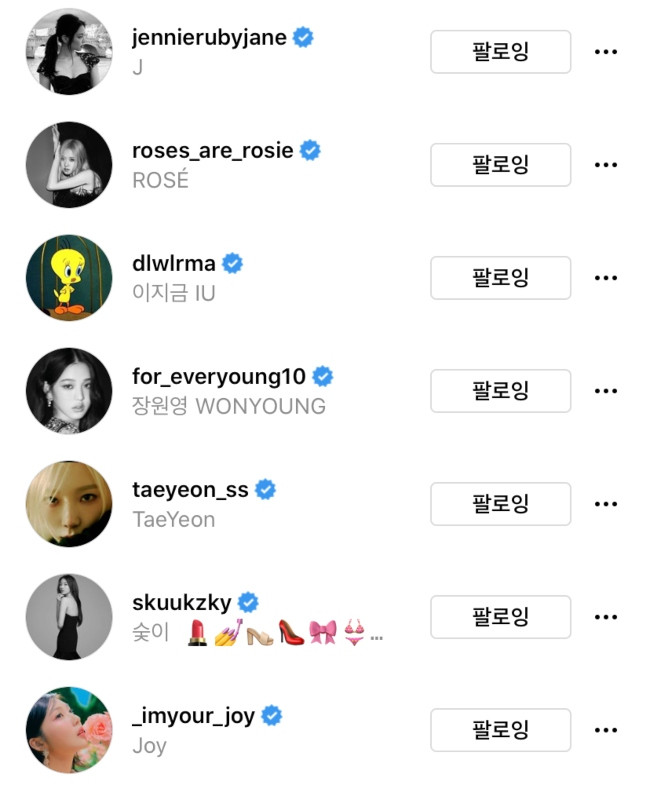 In response, some netizens commented:
"BLACKPINK and IU are for real, the default. Aside from them, a lot of people follow Joy and Jang Wonyoung. I also saw a lot of people following Han So Hwee and Lee Sung Kyung."
"Jennie and IU are always included."
"Jennie and Rose have a lot of followers, to the point of being legends."
"People ages 1-20 dont know Taeyeon. I think only people in their 40s and older follow Taeyeon."
"Jennie, IU, and Han So Hwee are the defaults."
"For singers, [the defaults are] IU, Jennie and Jang Wonyoung. For actresses, [following] Han So Hwee is the national rule."
"Jennie and Jang Wonyoung are a must, lolll."
"A lot of people follow IU."
"Wow, I acknowledge this. There's also a lot of people who follow Lee Sung Kyung and Joy. I also saw a lot of Joy too."