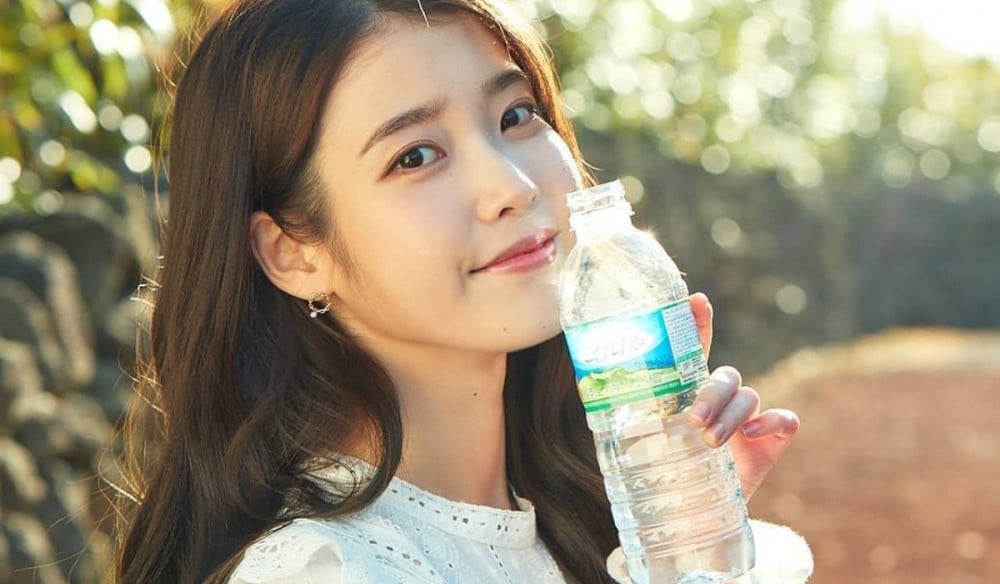 IU is back as the face of mineral water brand Jeju Samsadoo for the third year.

On May 1 KST, the Jeju Province Development Co. announced that IU, who has been their endorsement model since 2020, has renewed her contract for 2022.
"IU's clear and clean image and Jeju Samsadoo, the #1 spring water brand, have been together for three years, creating a positive synergy," the company's CEO commented in a press statement.

Meanwhile, previous models for the Jeju Samsadoo brand include actor couple Yoo Ho Jeong and Lee Jae Ryong, actor Lee Yo Won, Girls' Generation's Taeyeon, Super Junior's Kyuhyun, actor Jo Jung Suk, singer/actor Lee Seung Gi, and actress Kim Hye Soo.

IU's new advertisement for Jeju Samsadoo can be seen below!